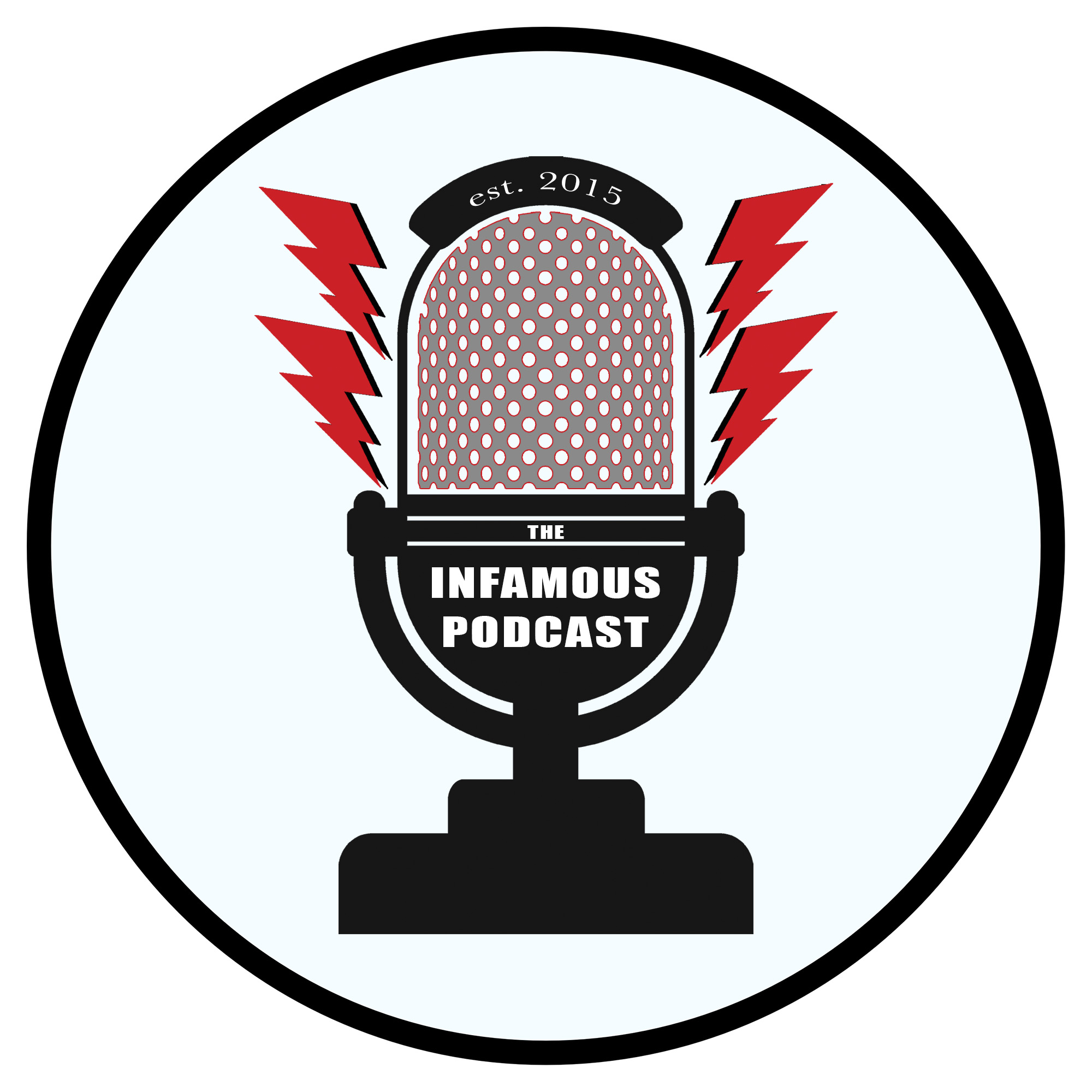 Lose Your Head, But Keep the Memories
This week on the podcast Brian and Darryl are talking Season 1 of the Amazon Prime Original Series Upload, starring Robbie Amell. Then sticking with the Amell theme of the episode they discuss the 2019 feature Code 8 (starring Robbie and his cousin Stephen Amell).
News Bites
Solstice Studios' Russell Crowe Road Rage Thriller 'Unhinged' To Be First Film Back In Movie Theaters July 1
'Mandalorian' Season 2: Katee Sackhoff To Play Live-Action Version Of Her 'Clone Wars' Character Bo-Katan
The Full COMIC BOOK Television Release Schedule
Batman "Fans" Are Angry Pattinson's Not Working Out: Why They're Wrong
Upload Season 1 (Amazon Prime)
Summary
In 2033, humans are able to "upload" themselves into a virtual afterlife of their choosing. When computer programmer Nathan dies prematurely, he is uploaded to the very expensive Lake View, but soon finds himself under the thumb of his possessive, still-living girlfriend, Ingrid. As Nathan adjusts to the pros and cons of digital heaven, he bonds with Nora, his living customer service rep, or "Angel". Nora struggles with the pressures of her job, her dying father who does not want to be uploaded, and her growing feelings for Nathan while slowly coming to believe that Nathan was murdered.
Cast & Crew
Main Cast
Robbie Amell as Nathan Brown, a 27-year-old computer engineering grad and newly-deceased computer programmer who is uploaded to the digital afterlife Lake View
Andy Allo as Nora Antony, a living woman who is Nathan's handler in his afterlife
Allegra Edwards as Ingrid Kannerman, Nathan's girlfriend
Zainab Johnson as Aleesha, Nora's coworker who is Luke's handler
Kevin Bigley as Luke, another resident of Lake View and Nathan's friend
Recurring
Jordan Johnson-Hinds as Jamie, Nathan's best friend and business partner
Chris Williams as Dave Antony, Nora's father
Owen Daniels as A.I. Guy, an employee at Lake View who serves multiple functions
Andrea Rosen as Lucy, Nora's boss at Horizen
Josh Banday as Ivan, Nora's coworker
Christine Ko as Mandi, Nora's roommate
Jessica Tuck as Viv, Nathan's mother
William B. Davis as David Choak, a wealthy man living across the hall from Nathan at Lake View
Elizabeth Bowen as Fran Booth, Nathan's cousin who is investigating his car accident
Chloe Coleman as Nevaeh, Nathan's niece
Julian Christopher as Ernie, a Horizen therapist whose avatar in Lake View is a Labrador Retriever
Rhys Slack as Dylan, a child who lives in Lake View
Matt Ward as Byron, Nora's casual sex partner
Barclay Hope as Oliver Kannerman, Ingrid's father
Yvetta Fisher as Batia, Nora's coworker
Hilary Jardine as Mildred, Ingrid's centenarian grandmother who resides in Lake View
Scott Patey as Josh Pitzer, an executive hoping to buy Nathan and Jamie's software
Guest
Justin Stone as Dan the Orbit Gum Guy
Philip Granger as Uncle Larry
Phoebe Miu as Yang
Brea St. James as Older (female) Dylan
Lucas Wyka as Jack Kannerman
Matt Braunger as Brad
Creed Bratton as Rupert Tilford
Crew
Created by
Greg Daniels
Executive producer(s)
Greg Daniels
Howard Klein
Production location(s)
Vancouver, B.C.
Camera setup
Single-camera
Composer(s)
Joseph Stephens
Production company(s)
Deedle-Dee Productions
3 Arts Entertainment
Reunion Pacific Entertainment
Baral-Waley Productions (pilot)
Amazon Studios
Original Network
Prime Video
Original release
May 1, 2020 – present
No. of seasons
1
No. of episodes
10 Episodes
Production
Development
On September 8, 2017, it was announced that Amazon had given a pilot order to a new single-camera comedy series created by Greg Daniels. On July 28, 2018, it was announced that Amazon had given the production a series order for a first season consisting of ten episodes. Daniels serves as an executive producer alongside Howard Klein and the series is produced by 3 Arts Entertainment. On May 8, 2020, Amazon renewed the series for a second season.
Casting
In January 2018, it was announced that Robbie Amell and Andy Allo had been cast in the pilot's male and female lead roles, respectively.
Filming
Principal photography for the series ran from March 5, 2019, to May 10, 2019, in Vancouver, British Columbia, Canada.
Some exterior photography for the Lake View virtual reality world was shot at Mohonk Mountain House and Preserve in New Paltz, New York, including images of the hotel, grounds, and lake. A small number of interior shots, including rooms at the hotel, were also filmed on location.
Reception
On Rotten Tomatoes, the series has an approval rating of 81% with an average score of 6.75 out of 10 based on reviews from 34 critics. The website's critical consensus is, "Though Upload at times suffers from tonal overload, witty writing and a winsome cast make it an afterlife worth living." On Metacritic, the season has a weighted average score of 67 out of 100, based on 19 critics, indicating "generally favorable reviews".
Code 8 (2019)
Summary
Code 8 is set in a world where 4% of the population is born with varying supernatural abilities, but instead of being billionaires or superheroes, they face discrimination and live in poverty, often resorting to crime. Connor Reed (Robbie Amell), a power-enabled young man, is struggling to pay for his ailing mother's (Kari Matchett) health treatment. Fighting to earn enough money as a day laborer, Connor is lured into a lucrative criminal world by Garrett (Stephen Amell) who works for Lincoln City's reigning drug lord, Marcus Sutcliffe (Greg Bryk). Garrett helps Connor sharpen his powers in order to execute a series of crimes on behalf of Sutcliffe, while a militarized police unit, led by Agent Park (Sung Kang) and Agent Davis (Aaron Abrams), hunts them down.
Cast & Crew
Cast
Robbie Amell as Connor Reed
Stephen Amell as Garrett Kelton
Sung Kang as Park
Kari Matchett as Mary Reed
Greg Bryk as Marcus Sutcliffe
Alex Mallari Jr. as Rainer
Aaron Abrams as Davis
Kyla Kane as Nia
Laysla De Oliveira as Maddy
Sarah Hödlmoser as Copperhead
Vlad Alexis as Freddie
Peter Outerbridge as Wesley Cumbo
Shaun Benson as Dixon
Crew
Directed by
Jeff Chan
Produced by
Jeff Chan
Robbie Amell
Stephen Amell
Chris Pare
Rebecca Bouck
Screenplay by
Chris Pare
Story by
Jeff Chan
Based on
Code 8 (2016) short film
Production Company
XYZ Films
Colony Pictures
Distributed by
Vertical Entertainment
Release date
October 3, 2019 (Sitges Film Festival)
December 13, 2019 (Canada)
Running time
100 minutes
Country
Canada
Box Office
$150,298
Production
In 2016, Robbie and Stephen Amell released a short film, Code 8, which acted as a teaser for a potential feature film. Asking for $200,000, an Indiegogo fundraising campaign was launched on March 23, reached $2.4 million by April 24. Fundraising closed with $3.4 million on December 31, 2019, with the continued campaign helping recover costs of DVD pressings and the distribution to contributors of perks, wardrobe, and props from the production. The closing credits scroll of the film included four minutes to run through a list of just some of the 30,810 contributors[3] to the fundraising campaign.
The first announcement of additional cast came on June 12, 2017, when Laysla De Oliveira was cast in the film.
Principal photography began on June 1, 2017, in Toronto, Ontario.
Distribution
On February 9, 2017, during the Berlin International Film Festival, XYZ Films acquired the international sales rights for the film. The film was released theatrically on December 13, 2019. The film was released on Netflix in the United States on April 11, 2020.
Reception
In April 2020 the film appeared on the top 10 Netflix list for the United States.
Spinoff Series
In December 2019, a short-form spinoff series starring Robbie and Stephen Amell, written by Chris Pare, and directed by Jeff Chan was announced in development at Quibi.
Infamous Shirts for Naked Bodies

…

You'll feel "shirty" when you buy our gear from the Flying Pork Apparel Co.
New Comics This Week – Sponsored by comiXology

Brian
We need new comics… not more Covid-19.
Contact Us
The Infamous Podcast can be found wherever podcasts are found on the Interwebs, feel free to subscribe and follow along on social media. And don't be shy about helping out the show with a 5-star review on Apple Podcasts to help us move up in the ratings.
@infamouspodcast
facebook/infamouspodcast
instagram/infamouspodcast
stitcher
Apple Podcasts
Spotify
Google Play
iHeart Radio
contact@infamouspodcast.com
Our theme music is 'Skate Beat' provided by Michael Henry, with additional music provided by Michael Henry. Find more at MeetMichaelHenry.com.
The Infamous Podcast is hosted by Brian Tudor and recorded in Cincinnati, Ohio. The show is produced and edited by Brian Tudor.



Subscribe today!