About The Infamous Podcast
About The Infamous Podcast
The Infamous Podcast is a show about comic books, movies, tv shows, and all the other things work nerding out over. The show is hosted by Brian Tudor, a life-long tv, movie, comic book fan who never gets tired of talking about his favorite passions. New episodes air every Sunday, with the occasional weekly bonus episode, you can find the Infamous Podcast on your favorite podcatching app, so tune in and reach out!
You can follow us on Facebook, Instagram, and Twitter @infamouspodcast to stay up to date for all new episodes and news. Or email us at contact@infamouspodcast.com
---
Brian Tudor
Brian is a comic book geek and Apple fanboy, who is more than a little obsessed with Dick Grayson and Cyclops. Also, he loves Dune, Farscape, and Star Wars more than anyone really should. In 2009 he created the blog Going Geek News. Since starting GGN he has written for sites like ThinkHero.com and ScienceFiction.com where he has covered topics like comics, movies, television, video games, action figures, and more. Creating the Infamous Podcast is a natural progression for him to share his thoughts and opinions about comic books and the geekery he loves with the rest of the Internet.
Brian has a B.A. in Journalism with a Minor in Film Studies from Miami University and a Masters of Science in Internet Marketing from Full Sail University, both of which he enjoys putting to good use building the Infamous Podcast's digital empire.
Email Brian at brian@infamouspodcast.com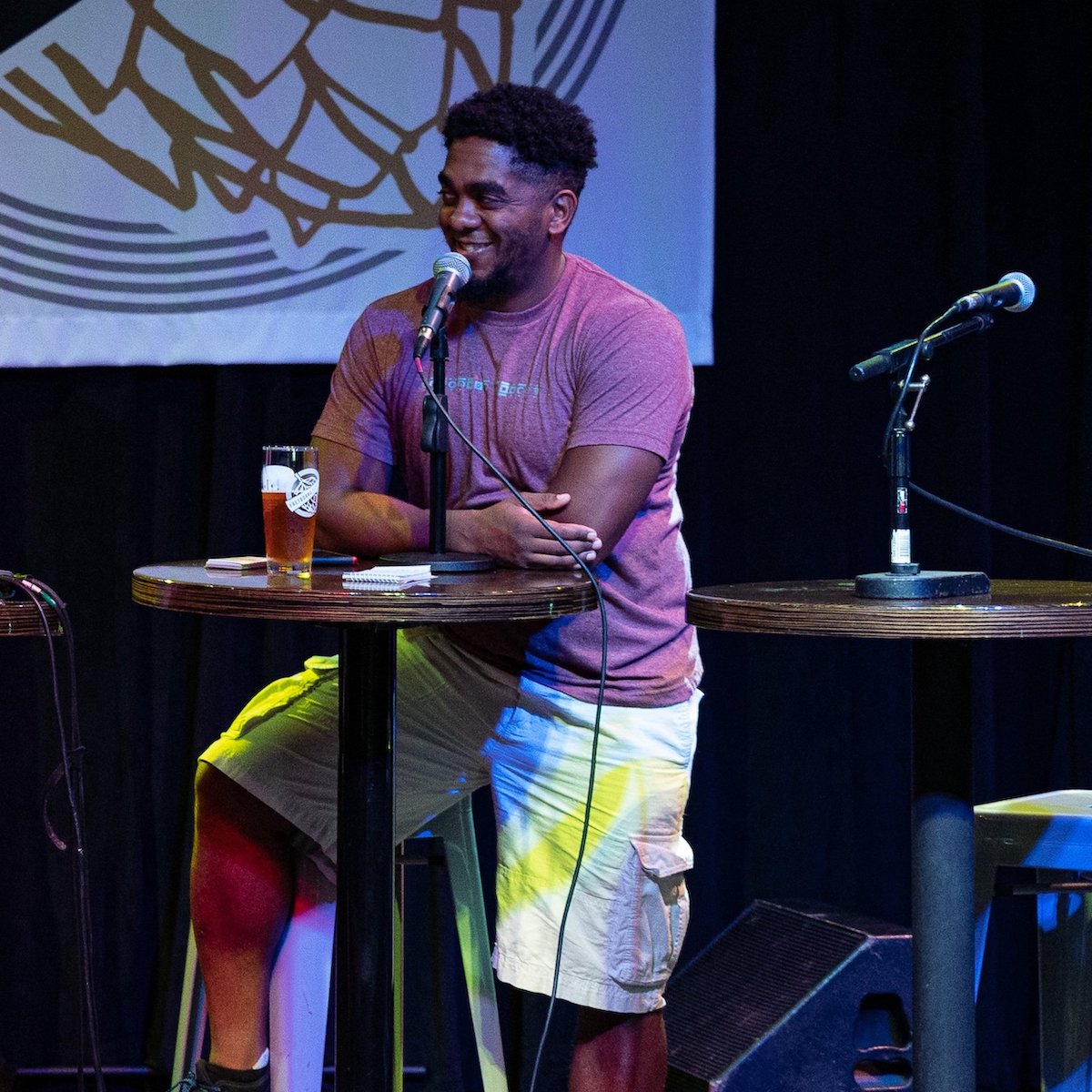 Darryl Jasper
From a young age, Darryl embraced everything that was geek. His first true memory of the cinemas was seeing the line wrapped around the building for "The Empire Strikes Back". The lightsabers and the Force had him hooked. Though it remains his favorite sci-fi creation, Star Wars was only the beginning. Star Trek soon followed and his obsession with the various iterations of the Enterprise took him to an actual convention. An avid reader, it wasn't long before his sci-fi and fantasy partiality in movies transferred to his reading. It has been a non-stop geek since. Though comic books and action figures have all been a part of his menu, movies, television, and books remain his primary focus. Oh, and he's a pretty avid gamer to boot (PS5).




Subscribe today!