Action Comic Monsters!
This week on the show Johnny and Brian cap off the Action Movie Monster series with a good old fashioned Cover Up! They each picked two of their favorite comic covers from each Action Movie Monster! All this plus, X-Man: Dark Phoenix is looking for a Dazzler, Han Solo isn't making the Kessel Run believable, and Harry Potter turns 20!
News Bites
X-Men: Dark Phoenix is seeking an actress to play Dazzler
Han Solo: Lucasfilm Not Happy with Alden Ehrenreich's Performance
Harry Potter Turns is 20-Years-Old
Covers
Johnny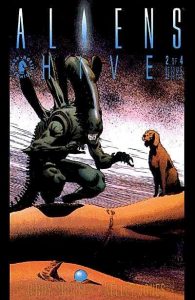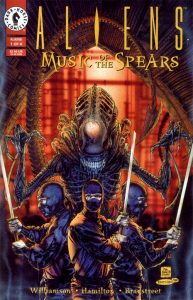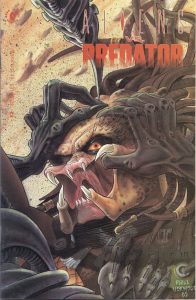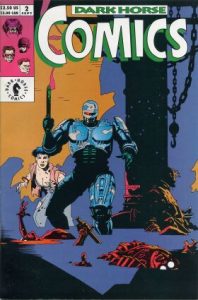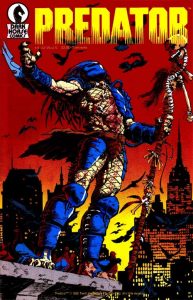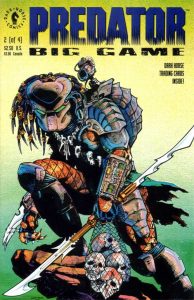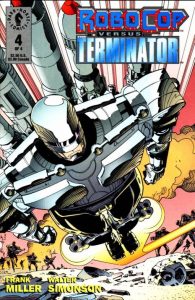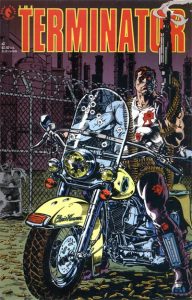 Aliens: Hive #2 – Kelly Jones
Aliens: Music of the Spears #1 – Tim Bradstreet & Guy Burwell
Aliens vs. Predator #2 – Phil Norwood
Dark Horse Comics #2 – Rachelle Menashe & Mike Mignola
Predator #1 – Chris Warner
Predator: Big Game #2 – Chris Warner
Robocop vs. The Terminator #4 – Walter Simonson
The Terminator #2 – Chris Warner
Brian
Terminator
  
Terminator: The Burning Earth TPB – 11/13/2013
Written by
Ron Fortier
Art by
Alex Ross
The Terminator: Endgame TPB – 1/27/1999
Writer:
James Robinson
Penciller:
Jackson Guice
Inker:
John Beatty
Letterer:
Pat Brosseau
Colorist:
Gregory Wright
Cover Artist:
Ryan Benjamin
Aliens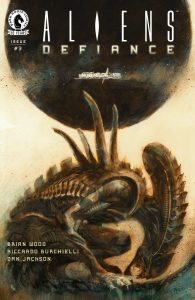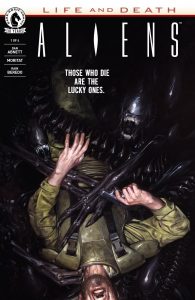 Aliens: Defiance #3 – 8/17/2016
Writer:
Brian Wood
Artist:
Riccardo Burchielli
Colorist:
Dan Jackson
Cover Artist:
Massimo Carnevale
Aliens: Life and Death #1 – 9/21/2016
Writer:
Dan Abnett
Artist:
Moritat
Colorist:
Rain Beredo
Cover Artist:
David Palumbo
Predator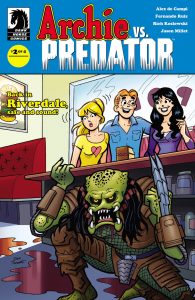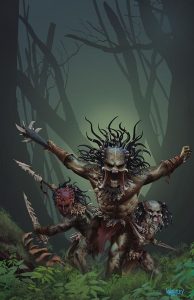 Archie vs. Predator #2 – 5/20/2015
Writer:
Alex de Campi
Penciller:
Fernando Ruiz
Inker:
Rich Koslowski
Colorist:
Jason Millet
Cover Artist:
Dan Parent
Predator: Hunters #4 – 8/2/2017
Writer:
Chris Warner
Artist:
Francisco Ruiz Velasco
Cover Artist:
Doug Wheatley
Robocop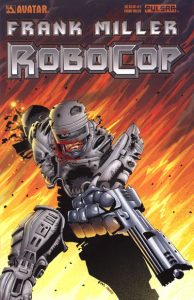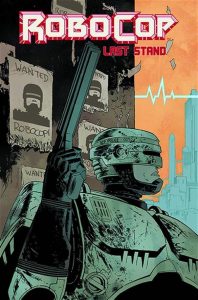 Frank Miller's Robocop #1 – 2/3/2007
Writer(s):
Steven Grant
Frank Miller – 'Modern Age Creator'
Penciller(s):
Juan Jose Ryp
Colorist(s):
Nimbus Studios
Editor(s):
William A. Christensen
Cover Artist(s):
Frank Miller – 'Modern Age Creator'
Robocop: The Last Stand Vol 1. – 8/7/2013
Writer(s):
Frank Miller, Steven Grant
Artist: Korkut Oztekin
Cover Artist(s):
Declan Shalvey
New Comics This Week
Johnny
ASTRO CITY #45
FLASH #25
HAL JORDAN AND THE GREEN LANTERN CORPS #23
IMAGE PLUS #15
KAMANDI CHALLENGE #6
LETTER 44 #34
MARVEL PREVIEWS #24
MOON GIRL AND DEVIL DINOSAUR #20
PREVIEWS
SAGA #44
SECRET WEAPONS #1
STAR TREK TNG MIRROR BROKEN #2
STAR WARS DOCTOR APHRA #8
STAR WARS DROIDS UNPLUGGED #1 (Mike Allred cover)
STAR WARS POE DAMERON #16
X-O MANOWAR (2017) #4
Brian
ALL NEW GUARDIANS OF GALAXY ANNUAL #1
BATMAN BEYOND #9 VAR ED
CABLE #2
DETECTIVE COMICS #959
I AM GROOT #2
IMAGE PLUS #15
JEAN GREY #3
SAGA #44
SECRET EMPIRE #5
STAR TREK TNG MIRROR BROKEN #2
STAR WARS DROIDS UNPLUGGED #1
STAR WARS POE DAMERON #16
TOTALLY AWESOME HULK #20 WMD
TRANSFORMERS LOST LIGHT #7
X-MEN BLUE #6
Contact Us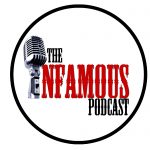 The Infamous Podcast can be found wherever podcasts are found on the Interwebs, feel free to subscribe and follow along on social media. And don't be shy about helping out the show with a 5-star review on iTunes to help us move up in the ratings.
@infamouspodcast
facebook/infamouspodcast
instagram/infamouspodcast
stitcher
iTunes
Google Play
contact@infamouspodcast.com
The music in this episodes is Moose from Bensound.com. The Infamous Podcast is Johnny Pottorf and Brian Tudor, and is produced and edited by Brian Tudor.

Subscribe today!