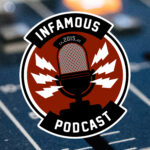 Everyone Needs a Nice Face Hug Now and Then!
This week on the podcast Johnny and Brian continue their series on 1980's Action Movie Monsters with the 1986 classic Aliens!
News Bites
Wonder Woman Box Office Wins
The New Mutants Has It's Dani Moonstar
Aliens (1986)
Directed by
James Cameron
Produced by
Gale Anne Hurd
Screenplay by
James Cameron
Story by
James Cameron
David Giler
Walter Hill
Based on Characters Created by
Dan O'Bannon
Ronald Shusett
Starring
Sigourney Weaver … Ripley
Carrie Henn … Newt
Michael Biehn … Corporal Hicks
Paul Reiser … Burke
Lance Henriksen … Bishop
Bill Paxton … Private Hudson
William Hope … Lieutenant Gorman
Jenette Goldstein … Private Vasquez
Budget $17–18 million
Box Office $131.1–183.3 million
Films
Main series
Alien (1979)
Aliens (1986)
Alien3 (1992)
Alien: Resurrection (1997)
Prequel series
Prometheus (2012)
Alien: Covenant (2017)
New Comics This Week
Johnny
CANNIBAL #6
COLOR YOUR OWN SPIDER-MAN TP
DIVIDED STATES OF HYSTERIA #1
EVERAFTER FROM THE PAGES OF FABLES #10
FAITH (ONGOING) #12
GREEN LANTERNS #24
HASBRO HEROES SOURCEBOOK #1
MAGNUS #1
NIGHTWING #22
OUTCAST BY KIRKMAN & AZACETA #28
PAPER GIRLS #15
PREDATOR HUNTERS #2
REBORN #6
STAR TREK NEW VISIONS TIME OUT OF JOINT
STAR WARS DARTH VADER #1
STAR WARS ROGUE ONE ADAPTATION #3
WALKING DEAD #168
YOUNGBLOOD #2
Brian
ALL NEW GUARDIANS OF GALAXY #3
BATMAN #24
CHAMPIONS #9
DRIFTER #19 CVR A KLEIN
ICEMAN #1
NIGHTWING #22 VAR ED
PAPER GIRLS #15
REBORN #6 CVR A CAPULLO
STAR WARS DARTH VADER #1
TRANSFORMERS LOST LIGHT #6
WALKING DEAD #168
X-MEN GOLD #5
Contact Us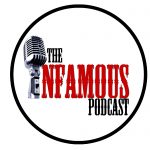 The Infamous Podcast can be found wherever podcasts are found on the Interwebs, feel free to subscribe and follow along on social media. And don't be shy about helping out the show with a 5-star review on iTunes to help us move up in the ratings.
@infamouspodcast
facebook/infamouspodcast
stitcher
iTunes
Google Play
contact@infamouspodcast.com
The music in this episodes is Moose from Bensound.com. The Infamous Podcast is Johnny Pottorf and Brian Tudor, and is produced and edited by Brian Tudor.

Subscribe today!