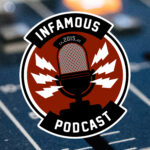 The Rise of Snoke?
On this week's exciting episode Johnny and Brian discuss the all out slaughter of the Inquisitors on the Star Wars Rebels season finale. They also talk Wondercon, specifically the DC Comics Rebirth panel, James Wan's Conjuring 2, The new Amazon Prime Thunderbirds Series, the first look at AMC Preacher's Arseface and Civil War 2 from Marvel Comics!
Oh…. and they talk about the opening weekend for Batman v Superman: Dawn of Justice and the interesting response and huge box office take!
BvS Fallout
While Batman v Superman enjoyed a record breaking opening weekend it wasn't all sunshine and bat-a-rangs!
'Batman v Superman' Sets Record With Worst Friday-Sunday Drop For A Superhero Pic
Wondercon Recap
Here is just a taste of the exciting news that came out of Wondercon 2016!
DC Rebirth Panel
DC Comics REBIRTH Recap – Creative Teams, Schedule & a Few New Details
The Conjuring 2 Director James Wan Talks Sequel At WonderCon
Looking Back (And Forward) At Legends Of Tomorrow At WonderCon
Thunderbirds Are Go Trailer Debuts At WonderCon
Arseface First Look Photo Revealed At WonderCon Preacher Presentation
Brian Michael Bendis, Charles Soule And More Talk Civil War II At Marvel's Next Big Thing Panel At WonderCon
Star Wars Rebels Finale
"Twilight of the Apprentice" is the season finale of the second season of the animated television series Star Wars Rebels. The episode, comprising of the nineteenth and twentieth episode of the season, was a special one-hour event that premiered on March 30, 2016 on Disney XD.
Ezra, Kanan, and Ahsoka arrive at Malachor, a seemingly dead world and home to an ancient Sith Temple, but they are not alone. Paths cross, destinies change, and fates are fulfilled.
Source: Star Wars Wika
New Comics This Week
Johnny
ALL NEW ALL DIFFERENT MARVEL UNIVERSE
BACK TO THE FUTURE #6
DARTH VADER #18
FAITH #3 CVR C HENRY
HERCULES #5
HORRORHOUND #58
JUDGE DREDD (ONGOING) #4
MOON GIRL AND DEVIL DINOSAUR #5
PREVIEWS #331 APRIL 2016
SAGA #35 (MR)
TMNT DEVIATIONS (ONE SHOT)
X-MEN 92 #1
Brian
ALL NEW X-MEN #7
BATMAN AND ROBIN ETERNAL #26
CAPTAIN AMERICA SAM WILSON #7
DARTH VADER #18
FIGHT CLUB 2 #10
JUGHEAD #5
MOON GIRL AND DEVIL DINOSAUR #5
SAGA #35
X-MEN 92 #1
Contact Us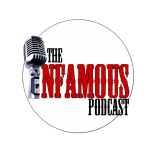 The Infamous Podcast can be found wherever podcasts are found on the Interwebs, feel free to subscribe and follow along on social media. And don't be shy about helping out the show with a 5 star review on iTunes to help us move up in the ratings.
@infamouspodcast
facebook/infamouspodcast
stitcher
iTunes
theinfamouspodcast@gmail.com
The music in this episodes is Pomade by Silent Partner. The Infamous Podcast is Johnny Pottorf and Brian Tudor, and is produced and edited by Brian Tudor.

Subscribe today!