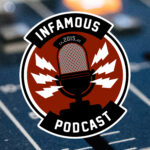 Jessica Jones if You're Nasty!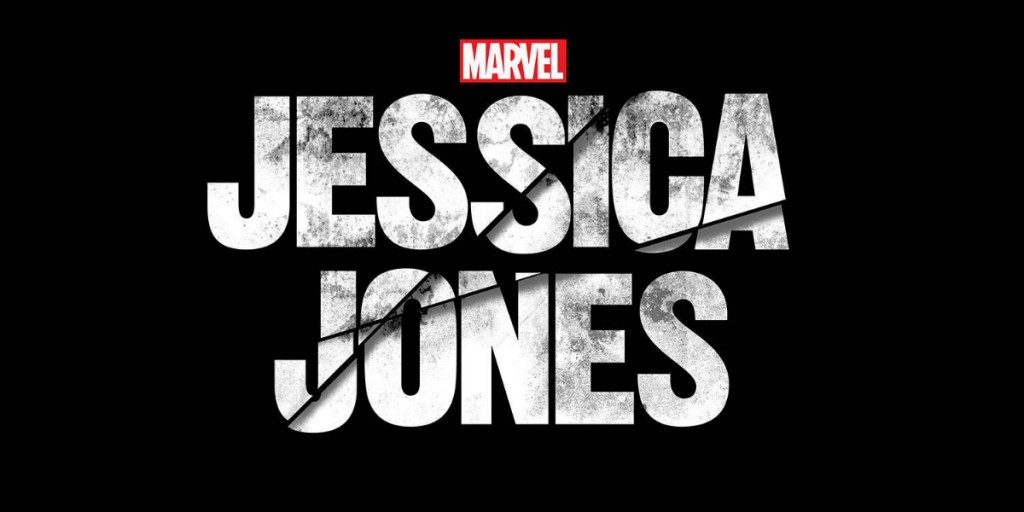 This week Johnny and Brian talk Vader Down, Jessica Jones, The Flash, Agent Carter, the Walking Dead and more!
Flash – Episode 7 Gorilla Warefare Recap
Grodd!
Henry Allen gives Barry a pep talk
Earth-2 Harrison Wells gets heroic
Gorilla Freaking City!
No episode next week… Arrow/Flash crossover in 2 weeks.
Walking Dead – Episode 6 Always Accountable Recap
Darryl-centric episode
Abraham makes is move
Abraham finds a rocket launcher
Who is this strange new group? Negan's people maybe?
Vader Down – #1 Review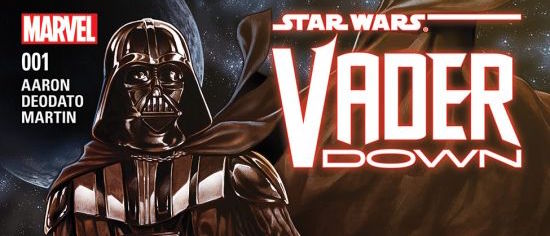 When Darth Vader accidentally finds himself facing off against the Rebel Fleet on his own, the rebels will learn the true strength of the Dark Side of the Force! Once Vader crashes on a nearby planet, the Rebellion is willing to risk everything for this once-in-a-lifetime chance to take out one of their biggest enemies! Luke! Vader! Leia! Aphra! Han! Chewie! And all manner of Droid, good and evil!
Agent Carter Season 2
Season 2 hour Premiere January 5th – Peggy moves to Los Angeles
Jessica Jones – Who is Jessica Jones… Netflix Original Series
Created by
Melissa Rosenberg
Based on Jessica Jones by
Brian Michael Bendis
Michael Gaydos
Starring
Krysten Ritter – Jessica Jones
Mike Colter – Luke Cage
Rachael Taylor – Trish "Patsy" Walker
Carrie-Anne Moss – Jeri Hogarth
David Tennant – Kilgrave (The Purple Man)
"Ritter stated that she read through Alias in preparation for the role and expressed delight in working with Rosenberg"
Comics This Week
Johnny:
ASTRO CITY #29
BIG TROUBLE IN LITTLE CHINA #18
BLOODSHOT REBORN #8
CLEAN ROOM #2
ESCAPE FROM NEW YORK #12
GREEN LANTERN THE LOST ARMY #6
HORRORHOUND #56
HUCK #1
I HATE FAIRYLAND #2
INVINCIBLE #125
KANAN #8
MIGHTY THOR #1
MULAN REVELATIONS #4
RED THORN #1
STAR TREK GREEN LANTERN #5
STAR WARS #12
STAR WARS VADER DOWN #1
STEAM MAN #2
TOKYO GHOST #3
VOLTRON FROM THE ASHES #3
WRATH OF THE ETERNAL WARRIOR #1

Brian:
ASTONISHING ANT-MAN #2
BATMAN AND ROBIN ETERNAL #7
CAPTAIN AMERICA SAM WILSON #3
EXTRAORDINARY X-MEN #2
GREEN LANTERN THE LOST ARMY #6
I HATE FAIRYLAND #2
INVINCIBLE #125
JUGHEAD #2
MIGHTY THOR #1
STAR TREK GREEN LANTERN #5
STAR WARS #12
STAR WARS VADER DOWN #1
STAR-LORD #1
TITANS HUNT #2
TOKYO GHOST #3
UNCANNY INHUMANS #2
VOLTRON FROM THE ASHES #3
Contact Us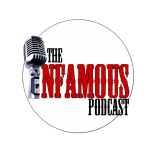 The Infamous Podcast can be found wherever podcasts are found on the Interwebs, feel free to subscribe and follow along on social media. And don't be shy about helping out the show with a 5 star review on iTunes to help us move up in the ratings.

@infamouspodcast
facebook/infamouspodcast
stitcher
iTunes
theinfamouspodcast@gmail.com

The music in this episodes is Pomade by Silent Partner. The Infamous Podcast is Johnny Pottorf and Brian Tudor, and is produced and edited by Brian Tudor.