The One Where We Don't Whine About DC Comics…
On this week's show Johnny and Brian take a look at what happened at the ComicsPro event for retailers and publishers and talk about who it really affects. They also talk a little bit about the Negan origin story coming to the all new Image+ Magazine, and close out by sharing what they've learned about DC Comics Rebirth.

Image+ Magazine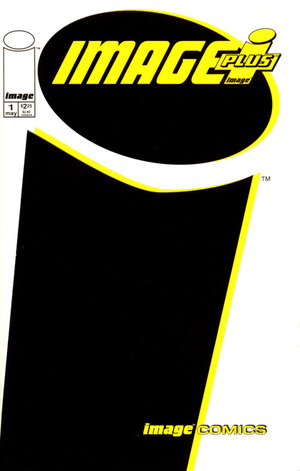 Image Comics is launching a new advertorial-type magazine promoting its upcoming releases, and is serializing a new The Walking Dead to help raise interest in it. Beginning in May, Image+ will be a 64-page magazine distributed alongside Diamond Comics Distributors' monthly Previews catalog featuring news, interviews, previews and original comic book content.
Negan Origin
Much like Michonne, Negan is getting an all new origin story published in a magazine, but this time it will be the learn in the all new Image Magazine. The Walking Dead story, by Robert Kirkman and Charlie Adlard, will be serialized in four page installments in Image+'s first 12 issues and promises to uncover the origin of one of the book's most iconic antagonists, Negan.
Source: Newsarama
Tales from the Darkside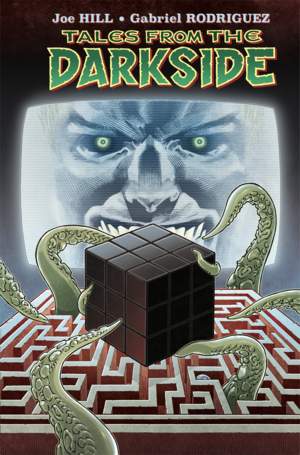 Joe Hill and Gabriel Rodriguez are back teaming up for the new IDW Publishing title Tales form the Darkside.
Locke & Key co-creators Joe Hill and Gabriel Rodriguez are reuniting to revive the horror TV series Tales from the Darkside as an all-new comic book series, according to USAToday. Another frequent collaborator of Hill's, Charles P. Wilson III, will be contributing variant covers.
The Tales from the Darkside television series was originally created by George A. Romero, and Rodgriguez said this new series will be a "heartfelt tribute" to Romero, as well as Alan Moore, Bernie Wrightson, Neil Gaiman and "everyone that back then took our hands to lead us into an inwards journey to the human heart, through parallel dimensions' gates into impossible new worlds."
Source: Newsarama
ComicsPRO
ComicsPRO is the only trade organization dedicated to the progress of direct market comic book retailers, allowing us to move forward together. The goals of ComicsPRO are for direct market retailers to speak with a single, strong voice on important industry issues, providing educational and mentoring opportunities to current and future retailers, and offering opportunities for retailers to reduce some of the fixed costs that we all incur.
Image Comics Publisher Eric Stephenson presented an interesting idea about comic publishers looking more at long tern success, rather than near term events to artificially inflate sales numbers.
The first link is for the group that held the show this past weekend. There are some interesting pieces of info linked on their site about the 2016 show.
Source: Newsarama
DC Comics Rebirth Answers
DC has unveiled its slate of titles launching as part of its "Rebirth" initiative. Of the 32 ongoing titles announced, 15 will ship twice monthly, while the remainder will ship once a month. In addition, DC will publish a number of "Rebirth" one-shots focusing on specific characters. The price point for all of DC's books for "Rebirth" is, according to the publisher, hard-set at $2.99. DC released a video hosted by Geoff Johns previewing this event/initiative, which you can see HERE.
DC Comics Rebirth is happening, since last we talked this is what we have learned.
Source: Newsarama
Source: Newsarama
Comics This Week
Johnny
ALL NEW ALL DIFFERENT AVENGERS #6
ART OPS #5
BACK TO THE FUTURE #5
BLOODSHOT REBORN #11
BLOODSHOT REBORN ANALOG MAN DIRECTORS CUT #1
FAITH #2
FLASH #49
GODDAMNED #3
HE MAN THE ETERNITY WAR #15
IMPOSTER #1
JACKED #4
KANAN #11
LAST GANG IN TOWN #3
MOON GIRL AND DEVIL DINOSAUR #4
OUTCAST BY KIRKMAN & AZACETA #16
PEANUTS VOL 2 #31
PLUTONA #4
PREVIEWS #330 MARCH
RINGSIDE #4
SAGA #34
SPIDER-MAN 2099 #7
STAR TREK ONGOING #54
SUPERMAN THE COMING OF THE SUPERMEN #1
WILDS END ENEMY WITHIN #6
WYNONNA EARP #1
Brian
ALL NEW X-MEN #5
ANGELA QUEEN OF HEL #5
ASTONISHING ANT-MAN #5
BATMAN AND ROBIN ETERNAL
FIGHT CLUB 2 #9
GRAYSON #17
MOON GIRL AND DEVIL DINOSAUR #4
RINGSIDE #4
SAGA #34
SPIDER-MAN 2099 #7
WE ARE ROBIN #9
Contact Us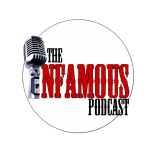 The Infamous Podcast can be found wherever podcasts are found on the Interwebs, feel free to subscribe and follow along on social media. And don't be shy about helping out the show with a 5 star review on iTunes to help us move up in the ratings.
@infamouspodcast
facebook/infamouspodcast
stitcher
iTunes
theinfamouspodcast@gmail.com
The music in this episodes is Pomade by Silent Partner. The Infamous Podcast is Johnny Pottorf and Brian Tudor, and is produced and edited by Brian Tudor.

Subscribe today!