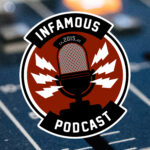 Rebels, Revolutions and Ecto Cooler!
This week Johnny and Brian review X-Men: Apocalypse, talk the IDW Revolution and applaud Arrow's Willa Holland for her bold words about the direction the DCTVU needs to take. Plus TMNT 2, Rogue One and Ecto Cooler News!
Quick News
TMNT 2 Hits Theaters Week
Hi-C Ecto Cooler Re-released for upcoming Ghostbusters film
Rogue One: a Star Wars Story Reshoots
DC Comics Rebirth #1's Out This Week
The IDW Revolution is Here
IDW has been teasing a mysterious "Revolution" banner for the past few months, and now EW can exclusively reveal the meaning. Revolution will be a five-issue biweekly event series, starting this September, that will bring together all of the company's Hasbro properties: G.I. Joe, Transformers, Micronauts, ROM, Action Man, and M.A.S.K. (Mobile Armored Strike Kommand)). In its wake, all the series will kick off with new number one issues and a new status quo.
Arrow/DCTVU News
Arrow Star Thinks DC Could Learn a Thing or Two from Marvel
Arrow star Willa Holland has hit out at DC Comics' decision to keep their film and TV universes separate, saying the superhero empire could learn a lot from fierce rivals Marvel .
The Arrow Death That Hurt The Most, According To Willa Holland
According to Thea Queen actress Willa Holland, Laurel's demise was as hard on the actors as it was on the characters.
"For the whole Katie Cassidy situation, that was one of the most difficult things that any of us have ever had to film. Not that any of the deaths have ever been easy. We lost Tommy after Season 1; we lost Moira after Season 2. This was four years in. So we were all so close at this point. To the point that more than ever this time it felt like losing a limb."
X-Men: Apocalypse Review
Johnny and Brian got a chance to check out X-Men: Apocalypse and this is their review. Where does Apocalypse sit in the X-Films pantheon? What is next for the X-Men moving forward on the big screen?
New Comics This Week
Johnny
4001 AD #2
ALL NEW ALL DIFFERENT AVENGERS #10
BATMAN REBIRTH #1
CIVIL WAR II #1
CONTEST OF CHAMPIONS #9
GODDAMNED #4
GREEN LANTERNS REBIRTH #1
LAST GANG IN TOWN #6
PAPER GIRLS #6
PREDATOR LIFE AND DEATH #4
SATELLITE FALLING #2
SPIDER-MAN 2099 #11
SPIDER-WOMEN OMEGA #1
SUPERMAN REBIRTH #1
SURVIVORS CLUB #9
UNFOLLOW #8
WALKING DEAD #155
WOODS #23
Brian
4001 AD #2 CVR A CRAIN
AMAZING SPIDER-MAN #13
BATMAN REBIRTH #1
CIVIL WAR II #1
GREEN ARROW REBIRTH #1
GREEN LANTERNS REBIRTH #1
INVINCIBLE IRON MAN #10
MOON KNIGHT #3
PAPER GIRLS #6
SPIDER-MAN 2099 #11
SUPERMAN REBIRTH #1
UNFOLLOW #8
WALKING DEAD #155
X-MEN 92 #4
Contact Us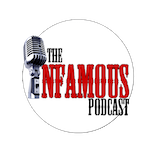 The Infamous Podcast can be found wherever podcasts are found on the Interwebs, feel free to subscribe and follow along on social media. And don't be shy about helping out the show with a 5 star review on iTunes to help us move up in the ratings.
@infamouspodcast
facebook/infamouspodcast
stitcher
iTunes
Google Play
contact@infamouspodcast.com
The music in this episodes is Pomade by Silent Partner. The Infamous Podcast is Johnny Pottorf and Brian Tudor, and is produced and edited by Brian Tudor.

Subscribe today!