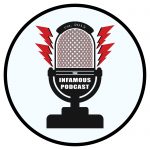 The Avatar State
This week on the show Johnny and Brian are talking about one of their all-time favorite animated series, Avatar the Last Airbender. The guys will breakdown some of their favorite episodes, discuss where AtLA stands in geek history. And completely ignore the abomination that was M. Night Shyamalan's 2010 attempt 'The Last Airbender'.
News Bites
New Rogue One Trailer (Check out this super trailer of all the Rogue One trailers Johnny found!) 
Robert Kirkman and Ryan Ottley announce the end of Invincible!
Marvel's Runaways Headed to Hulu!
Avatar the Last Airbender Summary
The world is divided into four nations — the Water Tribe, the Earth Kingdom, the Fire Nation and the Air Nomads — each represented by a natural element for which the nation is named. Benders have the ability to control and manipulate the element from their nation. Only the Avatar is the master of all four elements. The ruthless Fire Nation wants to conquer the world but the only bender who has enough power, the Avatar, has disappeared… until now. His tribe soon discovers that Aang is the long-lost Avatar. Now Katara and Sokka must safeguard Aang on his journey to master all four elements and save the world from the Fire Nation.
History of the World
The backstory of the series (told largely through flashback sequences) extends backward to over 100 years before the time period in which the bulk of the series takes place, but these prelude events are revealed slowly in a fragmented, non-linear manner. More than a century before the opening events of the series, Fire Lord Sozin, ruler of the Fire Nation, planned a world war to expand his nation's territory and influence, but was prevented from carrying out his plans by Avatar Roku.
After Roku's death, the Avatar was reincarnated as an Airbender, named Aang, who learned of his Avatar status when twelve years old. Aang, frightened of his new responsibilities and of separation from his mentor Gyatso, fled his home on his flying bison, Appa. The two were forced into the ocean by a storm, with Aang entering the Avatar State and encasing them both in an iceberg, in suspended animation, for one hundred years.
Sozin, knowing the nature of the Avatar's reincarnation cycle, carried out genocide of the Air Nomads during the passing of a comet that increased the Firebenders' firepower, with the comet later renamed after him as a result, and spent his remaining days searching for the eponymous "Last Airbender". As the Fire Nation's Hundred Year War continued, Sozin was succeeded as Fire Lord by his son, Azulon, who in turn passed the title to his youngest son, Ozai, who becomes the primary antagonist of the series.
Characters & Cast
Aang (voiced by Zach Tyler Eisen)
Katara (voiced by Mae Whitman)
Sokka (voiced by Jack DeSena)
Toph Beifong (voiced by Jessie Flower)
Zuko (voiced by Dante Basco)
Appa (voiced by Dee Bradley Baker)
Momo (voiced by Dee Bradley Baker)
Iroh (voiced by Mako Iwamatsu/Greg Baldwin)
Azula (voiced by Grey DeLisle)
Suki (voiced by Jennie Kwan)
Mai (voiced by Cricket Leigh)
Ty Lee (voiced by Olivia Hack)
Fire Lord Ozai (voiced by Mark Hamill)
Crew
Created by
Michael Dante DiMartino
Bryan Konietzko
Written by
Michael Dante DiMartino
Bryan Konietzko
Aaron Ehasz
Tim Hedrick
John O'Bryan
Elizabeth Welch Ehasz
Joshua Hamilton
May Chan
Matthew Hubbard
James Eagan
Directed by
Lauren MacMullan
Dave Filoni
Giancarlo Volpe
Ethan Spaulding
Joaquim Dos Santos
Top 5 Favorite Episodes
Brian
Zako Alone S02E07
The Boiling Rock S03E14-15
Suzan's Comet S03E18-21
Sokka's Master S03E04
The Library S02E10
New Comics This Week
Johnny
ALIENS DEFIANCE #3
BLACK HAMMER #2
BATGIRL AND THE BIRDS OF PREY #1
GREEN LANTERNS #5
NIGHTWING #3
BACK TO THE FUTURE #11
STAR TREK 50TH ANNIVERSARY COVER CELEBRATION
STAR TREK ONGOING #60
TALES FROM THE DARKSIDE #3
DESCENDER #14
HUNT #2
I HATE FAIRYLAND #8 CVR A YOUNG
MANIFEST DESTINY #22
FALLEN #1
STAR WARS POE DAMERON #5
WEB WARRIORS #10
KONG OF SKULL ISLAND #2
WRATH OF THE ETERNAL WARRIOR #10
Brian
CAPTAIN AMERICA SAM WILSON #12
CIVIL WAR II AMAZING SPIDER-MAN #3 (OF 4) KUDER VAR
CIVIL WAR II CHOOSING SIDES #4 (OF 6) GURIHIRU VAR
CIVIL WAR II X-MEN #3 (OF 4) MAYHEW VAR
FALLEN #1 KIRBY VAR
GREEN ARROW #5
GREEN LANTERNS #5
NIGHTWING #3 VAR ED
STAR WARS POE DAMERON #5
Contact Us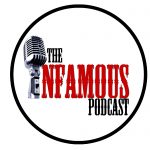 The Infamous Podcast can be found wherever podcasts are found on the Interwebs, feel free to subscribe and follow along on social media. And don't be shy about helping out the show with a 5 star review on iTunes to help us move up in the ratings.
@infamouspodcast
facebook/infamouspodcast
stitcher
iTunes
Google Play
contact@infamouspodcast.com
The music in this episodes is Pomade by Silent Partner. The Infamous Podcast is Johnny Pottorf and Brian Tudor, and is produced and edited by Brian Tudor.

Subscribe today!