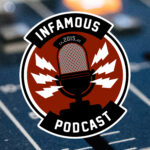 Dawn of a Franchise?
This is the review you've been waiting for! Join Johnny, Brian and special guest David Griffin (@griffinde) as they sit down and talk about one of the most polarizing and decisive movies in years! This is a spoiler heavy review so, if you haven't seen the movie yet please wait to listen and make your own opinions.
Contact Us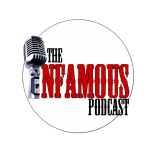 The Infamous Podcast can be found wherever podcasts are found on the Interwebs, feel free to subscribe and follow along on social media. And don't be shy about helping out the show with a 5 star review on iTunes to help us move up in the ratings.
@infamouspodcast
facebook/infamouspodcast
stitcher
iTunes
theinfamouspodcast@gmail.com
The music in this episodes is Pomade by Silent Partner. The Infamous Podcast is Johnny Pottorf and Brian Tudor, and is produced and edited by Brian Tudor.

Subscribe today!