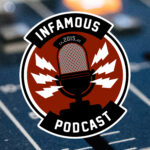 The Geek Christmas List and Black Friday Deals
Happy Thanksgiving everyone! In this super-sized episode Brian and Johnny tackle the Walking Dead episode 7 – Heads Up, The new Legends of Tomorrow trailer, Give a quick review of the first half of Jessica Jones season 1, then they share their list of must have toys, movies comics and more for the geek in your life!
We also talk about some of the Black Friday deals we are excited about (as collectors of course!), so sit back with your family, enjoy the turkey and be thankful along with us for all of the great toys, movies and more we have this holiday season.
Walking Dead
Glenn Lives!!!!
Who didn't notice a building right next to the wall with a giant crack?
November 29th mid-season finale

Legends of Tomorrow Trailer
"I've seen Men of Steel Die and Dark Knights fall" – Rip Hunter

Jessica Jones Review
Better than Daredevil? Maybe.
Better than SHIELD? Yes!
Jessica Jones may very well be one of the best comic book to screen adaptions ever. Discuss.

---
What to Get the Geek in Your Life This Christmas:
Video Games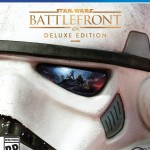 Star Wars Battlefront
Disney Infinity 3.0
Lego Dimensions
Fallout 4
Super Mario Maker
Toys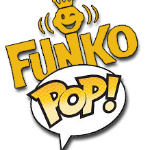 Nerf/Rebelle
New Frozen Ice Palace
Monster High Deadluxe High School
TMNT History of Turtles Leonardo 8-Pack (TRU Exclusive)
TMNT Half Shell Heroes
Meccano from Meccnoid
Funko Pops/Dorbz/Myster Minis/Vinyl Idolz
Hot Wheels Cars/Ships
Black Friday Black Boxes (GameStop, HotTopic, etc.)
Star Wars Toys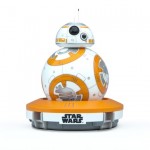 BB-8 Remote Control (Sphero or Target Exclusive)
Star Wars BladeBuilders Jedi Master Lightsaber
Millenium Falcon Remote Control Quad
Black Series Action Figures
Star Wars Monopoly
Star Wars Battleship
Star Wars 3 3/4 inch 2 Pack Action Figures
Lego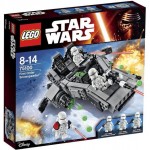 Christmas Sets
Advent Sets
Force Awakens Line
Lego Epic Sets (SHIELD Helicarrier, Slave 1, Simpsons, Tie Fighter, Sandcrawler) – High End Collectors
Ideas (Doctor Who Set (December 1st), Wall-E)
Superheroes DC or Marvel
Lego Friends Pop Star Line
Lego Elves
Comics, Comics, Comics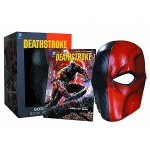 Deathstroke Gods of War with Mask (vol. 1 DC Comics)
The Amazing Spider-Man Ultimate Newspaper comics collection 1977-1979 (vol. 1 HC)
Saga (vol. 1 deluxe HC Image)
Descender (vol. 1 Image)
Star Wars (vol. 1 Marvel)
Darth Vader (vol. 1 Marvel)
Princess Leia (vol. 1 Marvel)
Kanan (vol. 1 Marvel)
A-Force Presents (vol. 1) Included Black Widow, Captain Marvel, Ms Marvel, She-Hulk, Thor, Squirrelgirl (vol. 1 Marvel 2014 #1's)
Color Your Own Age of Ultron Trade Paperback
Peanuts a Tribute to Charles M Schulz (HC Boom Studios)
Disney Movie Posters (from Steamboat Willie to Inside Out HC Disney)
Marvel Encyclopedia 75th Edition (HC)
DC Comics a Virtual History (HC)
Ultimate Star Wars the Definitive Guide to the Star Wars Universe (HC)
Back to the Future the Ultimate Visual History (HC)
Movies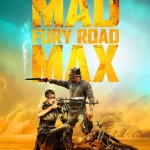 Mad Max Fury Road
Ant Man
Mission: Impossible Rogue Nation
Terminator Genisys
Jurassic World
Inside Out
Furious 7
Kingsman: The Secret Service
The Divergent Series: Insurgent
Maze Runner: The Scorch Trials
Minions
Tomorrowland
Comic Books This Week:
Johnny:
ART OPS #2
BLACK MAGICK #2
CHEWBACCA #4
DARK KNIGHT III MASTER RACE #1
DARTH VADER #13
FLASH #46
GUARDIANS OF GALAXY #2
HE MAN THE ETERNITY WAR #12
JACKED #1
PEANUTS SNOOPY SPECIAL #1
PREVIEWS #327
RINGSIDE #1
SAGA #31
STAR TREK ONGOING #51
WILDS END ENEMY WITHIN #3
X-O MANOWAR #42
Brian:
ANGELA QUEEN OF HEL #2
ARCHIE #4
BATMAN AND ROBIN ETERNAL #8
CHEWBACCA #4
DARTH VADER #13
FIGHT CLUB 2 #7
GRAYSON #14
GUARDIANS OF GALAXY #2
JUPITERS CIRCLE VOL 2 #1
MOON GIRL AND DEVIL DINOSAUR #1
RINGSIDE #1
ROBIN SON OF BATMAN #6
SAGA #31
VENOM SPACE KNIGHT #1
WE ARE ROBIN #6
BATMAN ANIMATED SERIES NIGHTWING AF
Contact Us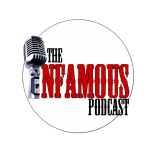 The Infamous Podcast can be found wherever podcasts are found on the Interwebs, feel free to subscribe and follow along on social media. And don't be shy about helping out the show with a 5 star review on iTunes to help us move up in the ratings.
@infamouspodcast
facebook/infamouspodcast
stitcher
iTunes
theinfamouspodcast@gmail.com
The music in this episodes is Pomade by Silent Partner. The Infamous Podcast is Johnny Pottorf and Brian Tudor, and is produced and edited by Brian Tudor.