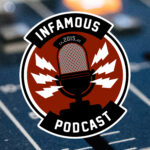 Heroes Fighting Heroes
Here is our relatively spoiler free review of Captain America: Civil War! We start with a quick 3 minute review with Johnny, Brian and friend of the show Darryl!
What did you think about Marvel's latest MCU outing? Did you love Spider-man? Sit back and enjoy!
Also, quick show note: If you like what you are hearing click on our top banner for all of your Amazon purchasing needs, thanks!
Contact Us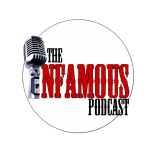 The Infamous Podcast can be found wherever podcasts are found on the Interwebs, feel free to subscribe and follow along on social media. And don't be shy about helping out the show with a 5 star review on iTunes to help us move up in the ratings.
@infamouspodcast
facebook/infamouspodcast
stitcher
iTunes
contact@infamouspodcast.com
The music in this episodes is Pomade by Silent Partner. The Infamous Podcast is Johnny Pottorf and Brian Tudor, and is produced and edited by Brian Tudor.

Subscribe today!