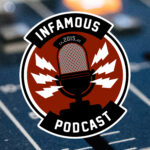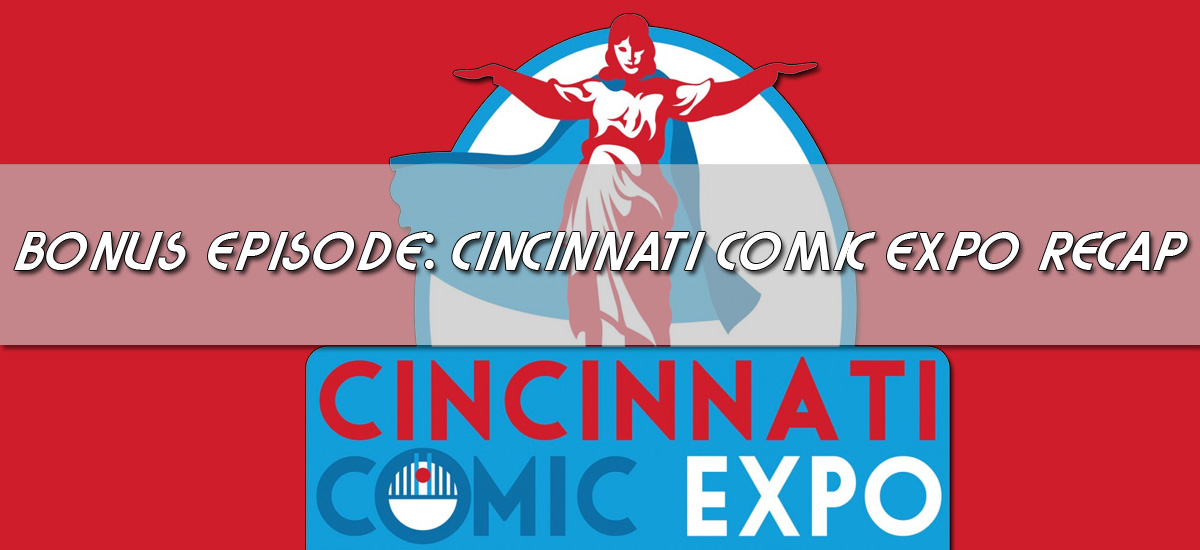 2015 Cincinnati Comic Expo Recap
This past weekend was the 6th Annual Cincinnati Comic Expo, host Brian Tudor was lucky enough to spend most of the weekend in Downtown Cincinnati meeting creators, artists and the lovely Eve Myles.
Erin Schechtman SuperGroupHugs Professional illustrator, kid's craft designer & artist from Cleveland Ohio. She draws hugs.
Find Erin Online:
Instagram
Twitter
Facebook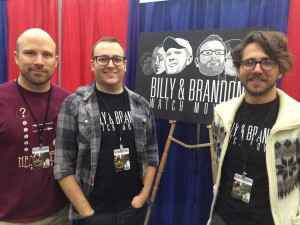 Meet Billy, an up and coming theatre employee, and his best friend Brandon, whose biggest accomplishment to date has been coming in third place at a beauty pageant that one time that he played Monopoly. The one thing they have in common is their love of movies, but whenever they watch one together it penetrates their lives and becomes a part of their reality.
Find Billy and Brandon Watch Movies Online:
Facebook
YouTube
Twitter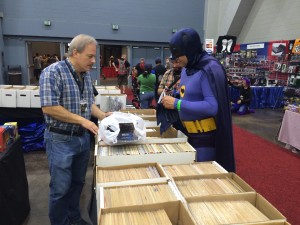 The Queen City Comic and Card Company opened on Montgomery Road in Pleasant Ridge (slightly north of Cincinnati, Ohio) in May of 1987 and quickly grew into the largest comic book and collectible shop in the area. We added our Fairfield location(farther north of Cincinnati, Ohio) in the fall of 1996. Our goal is to provide our customers with a large and diverse selection of comic books, trading cards, movie posters, and toys.
Find Queen City Comics Online:
Facebook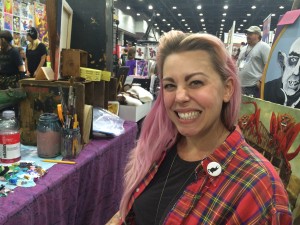 Audra Olivia is an original artist from small town Michigan. Her love for all things weird and wonderful are reflected in her whimsical paintings. She creates unique monsters and characters that bring a smile into every room!
Find Audra Olivia Online:
Instagram
Facebook
Online Market
Bonus Pictures

:
Brian and the lovely Eve Myles and the KidBot07 being sad about The Crisis.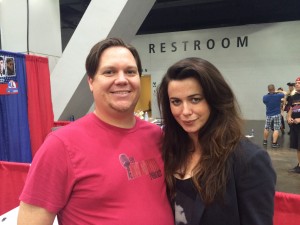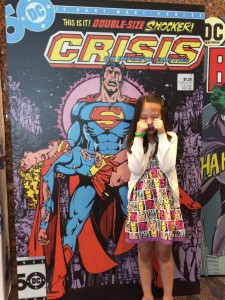 Contact Us
The Infamous Podcast can be found wherever podcasts are found on the Interwebs, feel free to subscribe and follow along on social media. And don't be shy about helping out with a 5 star review on iTunes to help us out.
@infamouspodcast
facebook/infamouspodcast
stitcher
iTunes
theinfamouspodcast@gmail.com
The music in this episodes is Pomade by Silent Partner. The Infamous Podcast is Brain Williams and Brian Tudor, and is produced and edited by Brian Tudor.