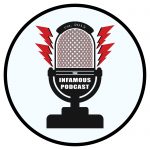 The Doctor Will See You Now
Marvel Studio's first release since splitting from Marvel Entertainment is a bonafide success! Join Brian and Darryl as they break down the House of Idea's first foray into the magical realm of Doctor Strange!
Doctor Strange (2016)
Doctor Strange is a 2016 American superhero film featuring the Marvel Comics character of the same name, produced by Marvel Studios and distributed by Walt Disney Studios Motion Pictures. It is the fourteenth film of the Marvel Cinematic Universe (MCU). The film is directed by Scott Derrickson, who wrote the film with Jon Spaihts and C. Robert Cargill, and stars Benedict Cumberbatch, Chiwetel Ejiofor, Rachel McAdams, Benedict Wong, Michael Stuhlbarg, Benjamin Bratt, Scott Adkins, Mads Mikkelsen, and Tilda Swinton. In Doctor Strange, surgeon Stephen Strange learns the mystic arts from the Ancient One after a career-ending car accident.
Cast & Crew
Directed by
Scott Derrickson
Produced by
Kevin Feige
Written by
Jon Spaihts
Scott Derrickson
C. Robert Cargill
Based on Doctor Strange by
Stan Lee
Steve Ditko
Starring
Benedict Cumberbatch
Chiwetel Ejiofor
Rachel McAdams
Benedict Wong
Michael Stuhlbarg
Benjamin Bratt
Scott Adkins
Mads Mikkelsen
Tilda Swinton
Music by
Michael Giacchino
Contact Us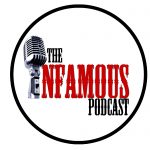 The Infamous Podcast can be found wherever podcasts are found on the Interwebs, feel free to subscribe and follow along on social media. And don't be shy about helping out the show with a 5 star review on iTunes to help us move up in the ratings.
@infamouspodcast
facebook/infamouspodcast
stitcher
iTunes
Google Play
contact@infamouspodcast.com
The music in this episodes is Pomade by Silent Partner. The Infamous Podcast is Johnny Pottorf and Brian Tudor, and is produced and edited by Brian Tudor.

Subscribe today!