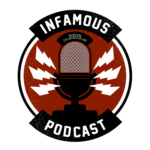 Blockbuster Movies are Back! Thanks, Spidey!
Another bonus episode from your friendly neighborhood podcast! Brian and Darryl give an in-depth review of Spider-Man: No Way Home, there is a short spoiler-free review at the beginning, then they go deep into the movie with a spoiler-filled look at the first Spider-Man movie in the MCU.
Episode Index
Intro: 0:07
Non-Spoiler Review: 1:43
Spider-Man: No Way Home: 14:44
Spider-Man: No Way Home (2021)
Out of 10 Multiverse Spidermen
Darryl: 8.5/10
Brian: 8/10
Summary
With Spider-Man's identity now revealed, our friendly neighborhood web-slinger is unmasked and no longer able to separate his normal life as Peter Parker from the high stakes of being a superhero. When Peter asks for help from Doctor Strange, the stakes become even more dangerous, forcing him to discover what it truly means to be Spider-Man.
Crew and Production
Directed by
Jon Watts
Written by
Chris McKenna
Erik Sommers
Based on Spider-Man by
Stan Lee
Steve Ditko
Produced by
Kevin Feige
Amy Pascal
Cinematography
Mauro Fiore
Edited by
Jeffrey Ford
Leigh Folsom Boyd
Music by
Michael Giacchino
Production Companies
Columbia Pictures
Marvel Studios
Pascal Pictures
Distributed by
Sony Pictures Releasing
Release Date
December 17, 2021 (United States)
Running Time
148 minutes
Country
United States
Budget $200 million
Box Office
$638.1 million
Cast
Tom Holland as Peter Parker / Spider-Man
Zendaya as Michelle "MJ" Jones-Watson
Benedict Cumberbatch as Dr. Stephen Strange
Jacob Batalon as Ned Leeds
Jon Favreau as Harold "Happy" Hogan
Jamie Foxx as Max Dillon / Electro
Willem Dafoe as Norman Osborn / Green Goblin
Alfred Molina as Otto Octavius / Doctor Octopus
Benedict Wong as Wong
Tony Revolori as Eugene "Flash" Thompson
Marisa Tomei as May Parker
Andrew Garfield as Peter Parker / Spider-Man
Tobey Maguire as Peter Parker / Spider-Man
Infamous Shirts for Naked Bodies

…

You'll feel "shirty" when you buy our gear from the Flying Pork Apparel Co.
Contact Us
The Infamous Podcast can be found wherever podcasts are found on the Interwebs, feel free to subscribe and follow along on social media. And don't be shy about helping out the show with a 5-star review on Apple Podcasts to help us move up in the ratings.
@infamouspodcast
facebook/infamouspodcast
instagram/infamouspodcast
stitcher
Apple Podcasts
Spotify
Google Play
iHeart Radio
contact@infamouspodcast.com
Our theme music is 'Skate Beat' provided by Michael Henry, with additional music provided by Michael Henry. Find more at MeetMichaelHenry.com.
The Infamous Podcast is hosted by Brian Tudor and Darryl Jasper, is recorded in Cincinnati, Ohio. The show is produced and edited by Brian Tudor.



Subscribe today!