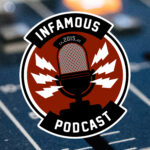 To Boldly Go Beyond!
Time for some bonus episode review goodness!!! In this awesome Bonus episode review Johnny and Brian sit down to review the latest installment of the Kelvin Timeline… Star Trek Beyond. In this spoiler lite review the guys share what was fun and why this is one of the best Trek movies yet!
Summary
A surprise attack in outer space forces the Enterprise to crash-land on a mysterious world. The assault came from Krall (Idris Elba), a lizard-like dictator who derives his energy by sucking the life out of his victims. Krall needs an ancient and valuable artifact that's aboard the badly damaged starship. Left stranded in a rugged wilderness, Kirk (Chris Pine), Spock (Zachary Quinto) and the rest of the crew must now battle a deadly alien race while trying to find a way off their hostile planet.
Cast and Crew
Chris Pine …  Captain James T. Kirk
Zachary Quinto … Commander Spock
Karl Urban … Doctor 'Bones' McCoy
Zoe Saldana … Lieutenant Uhura
Simon Pegg … Montgomery 'Scotty' Scott
John Cho … Sulu
Anton Yelchin … Chekov
Idris Elba … Krall
Sofia Boutella … Jaylah
Joe Taslim … Manas
Lydia Wilson … Kalara
Melissa Roxburgh … Ensign Syl
Shohreh Aghdashloo … Commodore Paris
Contact Us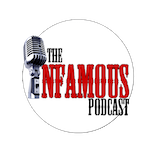 The Infamous Podcast can be found wherever podcasts are found on the Interwebs, feel free to subscribe and follow along on social media. And don't be shy about helping out the show with a 5 star review on iTunes to help us move up in the ratings.
@infamouspodcast
facebook/infamouspodcast
stitcher
iTunes
Google Play
contact@infamouspodcast.com
The music in this episodes is Pomade by Silent Partner. The Infamous Podcast is Johnny Pottorf and Brian Tudor, and is produced and edited by Brian Tudor.

Subscribe today!