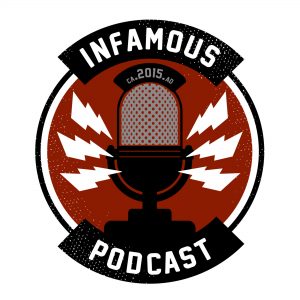 Resistance is Futile
Johnny and Brian share their thoughts on one of their favorites in the Star Trek Movie Universe… Star Trek First Contact!
First Contact Summary
Captain Jean-Luc Picard (Patrick Stewart) and the crew of the newly commissioned Enterprise-E battle the insidious Borg to restore the rightful future of Earth. The Borg is trying to stop the invention of the warp drive by going back in time. While some crew members are on Earth, the others are in a battle up in space.
First Contact Cast and Crew
Directed by Jonathan Frakes
Screenplay by Brannon Braga & Ronald D. Moore
Starring
Patrick Stewart
Jonathan Frakes
Brent Spiner
LeVar Burton
Michael Dorn
Gates McFadden
Marina Sirtis
Alfre Woodard
James Cromwell
Alice Krige
Contact Us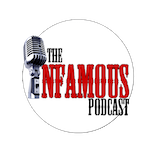 The Infamous Podcast can be found wherever podcasts are found on the Interwebs, feel free to subscribe and follow along on social media. And don't be shy about helping out the show with a 5 star review on iTunes to help us move up in the ratings.
@infamouspodcast
facebook/infamouspodcast
stitcher
iTunes
Google Play
contact@infamouspodcast.com
The music in this episodes is Pomade by Silent Partner. The Infamous Podcast is Johnny Pottorf and Brian Tudor, and is produced and edited by Brian Tudor.

Subscribe today!