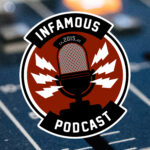 Star Trek Almost Went Boldly Away
Well the time finally come for Brian and Johnny to review Star Trek Insurrection, one of Johnny's least favorite of the Trek films. In this very short review they wonder aloud how this particular movie made it to the big screen, and just what were the fine folks at Paramount thinking?
Star Trek Insurrection Staring
Patrick Stewart … Picard
Jonathan Frakes … Riker
Brent Spiner … Data
LeVar Burton … Geordi
Michael Dorn … Worf
Gates McFadden … Beverly
Marina Sirtis … Troi
F. Murray Abraham … Ru'afo
Donna Murphy … Anij
Contact Us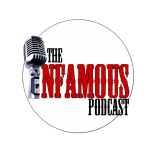 The Infamous Podcast can be found wherever podcasts are found on the Interwebs, feel free to subscribe and follow along on social media. And don't be shy about helping out the show with a 5 star review on iTunes to help us move up in the ratings.
@infamouspodcast
facebook/infamouspodcast
stitcher
iTunes
contact@infamouspodcast.com
The music in this episodes is Pomade by Silent Partner. The Infamous Podcast is Johnny Pottorf and Brian Tudor, and is produced and edited by Brian Tudor.

Subscribe today!