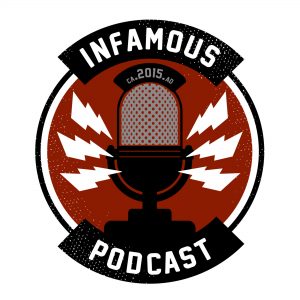 To Boldly Snore Where No One Has Snored Before…
Johnny and Brian have one last Star Trek movie review… and boy is it a snoozer! On the last day of 2016 and the final day of the Star Trek 50th anniversary, the guys finally review, Star Trek: the Motion Picture! And with this, they close the book on talking lots and LOTS of Star Trek for a while! Enjoy!
Star Trek: the Motion Picture (1979)
Summary
In 2271 an unknown, cloud-like entity descends upon several Klingon vessels and destroys them. Having monitored the surprise attack, Federation space station Epsilon IX is still unable to prevent itself from becoming the next victim of this vast, mysterious energy cloud.
Source: StarTrek.com
Cast & Crew
Directed by Robert Wise
Produced by Gene Roddenberry
Screenplay by Harold Livingston
Story by Alan Dean Foster
Based on Star Trek by Gene Roddenberry
Starring
William Shatner
Leonard Nimoy
DeForest Kelley
James Doohan
George Takei
Majel Barrett
Walter Koenig
Nichelle Nichols
Persis Khambatta
Stephen Collins
Music by Jerry Goldsmith
Contact Us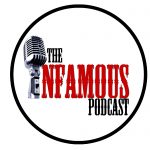 The Infamous Podcast can be found wherever podcasts are found on the Interwebs, feel free to subscribe and follow along on social media. And don't be shy about helping out the show with a 5-star review on iTunes to help us move up in the ratings.
@infamouspodcast
facebook/infamouspodcast
stitcher
iTunes
Google Play
contact@infamouspodcast.com
The music in this episodes is Pomade by Silent Partner. The Infamous Podcast is Johnny Pottorf and Brian Tudor, and is produced and edited by Brian Tudor.

Subscribe today!