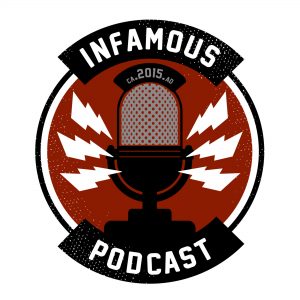 One Picard Too Many
Johnny and Brian continue their celebration of the 50th Anniversary of Star Trek by reviewing the 10th film in the Star Trek franchise, 2002's Star Trek Nemesis. This one features a young YOUNG Tom Hardy!
Star Trek Nemesis 
Reprising his starring role as Captain Jean-Luc Picard, Patrick Stewart and the cast of the Emmy-winning series "Star Trek: The Next Generation," take to the galaxy again on a diplomatic mission to initiate peace with the Romulans. But upon arrival on the alien planet, the crew is faced with a threat that could lead to the Earth's destruction, and Picard meets his most dangerous adversary yet, a surprisingly personal nemesis.
Staring
Stewart Patrick Stewart …  Jean-Luc Picard
Jonathan Frakes … William Riker
Brent Spiner … Data / B-4
LeVar Burton … Geordi La Forge
Michael Dorn … Worf
Marina Sirtis … Deanna Troi
Gates McFadden … Beverly Crusher
Tom Hardy … Shinzon
Ron Perlman … Viceroy
Shannon Cochran … Senator Tal'aura
Dina Meyer … Commander Donatra
Directed by: Stuart Baird
Contact Us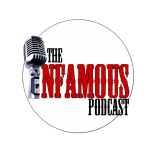 The Infamous Podcast can be found wherever podcasts are found on the Interwebs, feel free to subscribe and follow along on social media. And don't be shy about helping out the show with a 5 star review on iTunes to help us move up in the ratings.
@infamouspodcast
facebook/infamouspodcast
stitcher
iTunes
theinfamouspodcast@gmail.com
The music in this episodes is Pomade by Silent Partner. The Infamous Podcast is Johnny Pottorf and Brian Tudor, and is produced and edited by Brian Tudor.

Subscribe today!