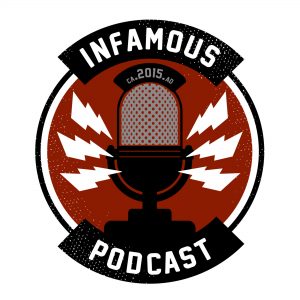 To Boldly Go To An Alternate Timeline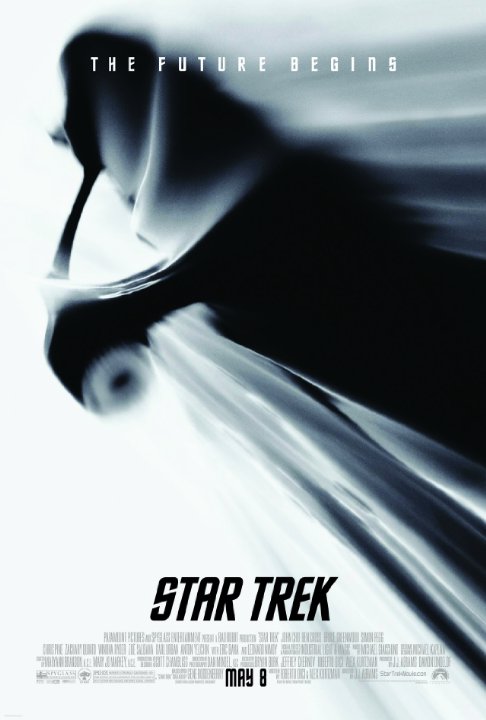 On this special bonus episode on Leap Day of all days, Johnny and Brian review J.J. Abrams' first foray into his alternate timeline Star Trek. Check out the episode and Brian swears he isn't holding Johnny hostage.
Star Trek (2009) Story:
The brash James T. Kirk tries to live up to his father's legacy with Mr. Spock keeping him in check as a vengeful, time-traveling Romulan creates black holes to destroy the Federation one planet at a time.
About Filming:
Principal photography commenced on November 7, 2007 and ended on March 27, 2008. The film was shot in various locations around California and Utah. Abrams wanted to avoid using bluescreen and greenscreen, opting to use sets and locations instead. Heavy secrecy surrounded the film's production and was under the fake working title Corporate Headquarters. Industrial Light & Magic used digital ships for the film, as opposed to the previous films in the franchise. Production for the film concluded by the end of 2008.
Cast & Crew:
Director: J.J. Abrams
Writers: Roberto Orci, Alex Kurtzman, (created by Gene Roddenberry)
Staring:
Chris Pine … Kirk
Zachary Quinto … Spock
Leonard Nimoy … Spock Prime
Eric Bana … Nero
Bruce Greenwood … Pike
Karl Urban … Bones
Zoe Saldana … Uhura
Simon Pegg … Scotty
John Cho … Sulu
Anton Yelchin … Chekov

Reception:
Star Trek was acclaimed by film critics. The film has a 95% approval rating on the review aggregator website Rotten Tomatoes, based on 329 reviews, with the consensus: "Star Trek reignites a classic franchise with action, humor, a strong story, and brilliant visuals, and will please traditional Trekkies and new fans alike." Metacritic, which assigns a weighted average score, gave the film an 83 out of 100 based on 37 reviews from critics.
Contact Us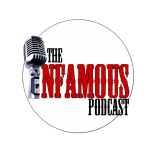 The Infamous Podcast can be found wherever podcasts are found on the Interwebs, feel free to subscribe and follow along on social media. And don't be shy about helping out the show with a 5 star review on iTunes to help us move up in the ratings.
@infamouspodcast
facebook/infamouspodcast
stitcher
iTunes
theinfamouspodcast@gmail.com
The music in this episodes is Pomade by Silent Partner. The Infamous Podcast is Johnny Pottorf and Brian Tudor, and is produced and edited by Brian Tudor.

Subscribe today!