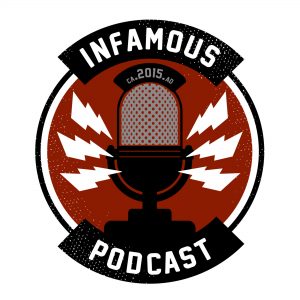 To Boldly Stink Up the Joint…
Well, the day has arrived. The day Johnny and Brian have been dreading. It is time to watch and review Star Trek V: the Final Frontier. Does this movie hold up? No. Does it get better with age? No. So why should you watch? You shouldn't just listen to the guys talk about it and save yourself 2 hours. All that being said, the guys did have fun talking about this one, it is well with the 20 or so minutes to listen in.
Summary
Star Trek V: The Final Frontier is a 1989 American science fiction film released by Paramount Pictures. It is the fifth feature film based on Star Trek, and a sequel to the 1966–1969 Star Trek television series. Taking place shortly after the events of Star Trek IV: The Voyage Home, the plot follows the crew of the USS Enterprise-A as they confront a renegade Vulcan, Sybok, who is searching for God at the center of the galaxy.
William Shatner apologizes for Star Trek V
Also, in case you missed it here is an Entertainment Weekly interview with William Shatner where he pseudo-apologizes for The Final Frontier.
Cast & Crew
Directed by William Shatner
Produced by Harve Bennett
Screenplay by David Loughery
Story by William Shatner, Harve Bennett & David Loughery
William Shatner … Kirk
Leonard Nimoy … Spock
DeForest Kelley … McCoy
James Doohan … Scotty
Walter Koenig … Chekov
Nichelle Nichols … Uhura
George Takei … Sulu
David Warner … St. John Talbot
Laurence Luckinbill … Sybok
Charles Cooper … Korrd
Cynthia Gouw … Caithlin Dar
Todd Bryant … Captain Klaa
Spice Williams-Crosby … Vixis
Contact Us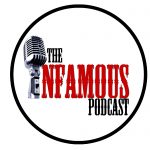 The Infamous Podcast can be found wherever podcasts are found on the Interwebs, feel free to subscribe and follow along on social media. And don't be shy about helping out the show with a 5 star review on iTunes to help us move up in the ratings.
@infamouspodcast
facebook/infamouspodcast
stitcher
iTunes
Google Play
contact@infamouspodcast.com
The music in this episodes is Pomade by Silent Partner. The Infamous Podcast is Johnny Pottorf and Brian Tudor, and is produced and edited by Brian Tudor.

Subscribe today!