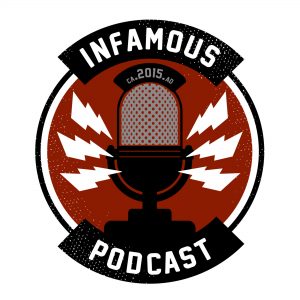 This Would Sound So Much Better in the Original Klingon
Johnny and Brian continue the "monthly" reviews of all the Star Trek movies, this time out they are talking about Star Trek VI The Undiscovered Country. This Trek outing seems to be part of the trend with the Nicholas Meyer directed movies, it is definitely the high note this group deserved to go out on.
Summary
Capt. James Kirk (William Shatner) and the crew of the USS Enterprise are carrying Klingon Chancellor Gorkon (David Warner) to Earth to negotiate a peace treaty with the United Federation of Planets. The ship appears to fire on a Klingon vessel, and Gorkon is killed in the subsequent confusion. Kirk and the ship's doctor, Leonard McCoy (DeForest Kelley), are arrested for murder, leaving Spock (Leonard Nimoy) to figure out who is behind the attack and save the negotiations.
Release date: December 6, 1991
Director: Nicholas Meyer
Screenplay: Leonard Nimoy, Gene Roddenberry, Nicholas Meyer,Denny Martin Flinn, Mark Rosenthal, Lawrence Konner

Cast
William Shatner … Captain James T. Kirk
Leonard Nimoy … Spock
DeForest Kelley … Dr. Leonard McCoy
James Doohan … Scotty
Walter Koenig … Chekov
Nichelle Nichols … Uhuru
George Takei … Captain Hikaru Sulu
Kim Cattrall … Lt. Valeris
Mark Lenard … Sarek
Brock Peters … Admiral Cartwright
Leon Russom … Chief in Command
Kurtwood Smith … Federation President
Christopher Plummer … Chang
Rosanna DeSoto … Azetbur
Contact Us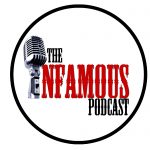 The Infamous Podcast can be found wherever podcasts are found on the Interwebs, feel free to subscribe and follow along on social media. And don't be shy about helping out the show with a 5 star review on iTunes to help us move up in the ratings.
@infamouspodcast
facebook/infamouspodcast
stitcher
iTunes
Google Play
contact@infamouspodcast.com
The music in this episodes is Pomade by Silent Partner. The Infamous Podcast is Johnny Pottorf and Brian Tudor, and is produced and edited by Brian Tudor.

Subscribe today!