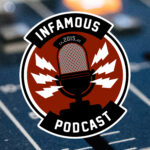 Our Talk with Brandon Montclare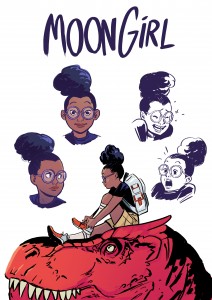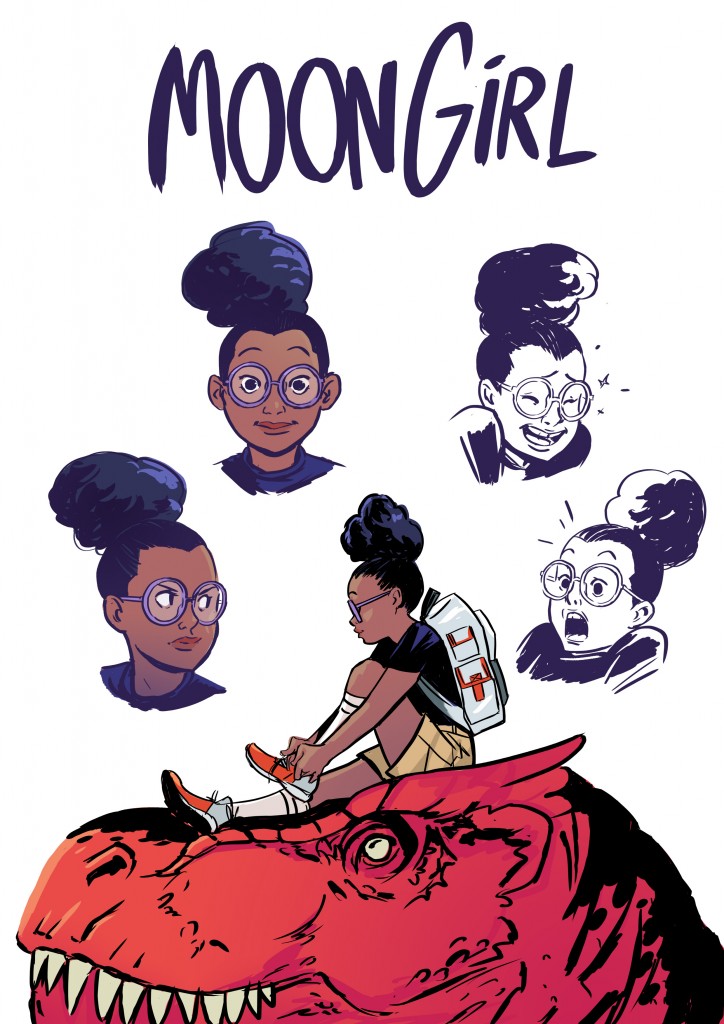 Time for another special bonus episode! Talking Comics with Brandon Montclare, who is currently writing Image Comic's ROCKET GIRL (art by Amy Reeder), Marvel's MOON GIRL & DEVIL DINOSAUR (co-written with Amy Reeder, with art by Natacha Bustos). Johnny and Brian talk with Brandon about the current books he  is writing, his storied career as an editor, what he's excited about in the world of comics and more!
---
Brandon Montclare's Books
WRITER:

Rocket Girl (Image)

Moon Girl & Devil Dinosaur (Marvel)

Strange Sports Stories #3 (Vertigo)

Eerie #5 (Dark Horse)

Batman: Legends of the Dark Knight #61-62 (DC)

Halloween Eve (Image)

CBLDF Liberty Annual 2011 (Image)

Fear Itself: Fearsome Four 1-4 (Marvel)

Incredible Hulk #620 (Marvel)

Chaos War: Chaos King #1 (Marvel)

Private School (TokyoPop)

Chronicles of Koryo #1-4 (TokyoPop)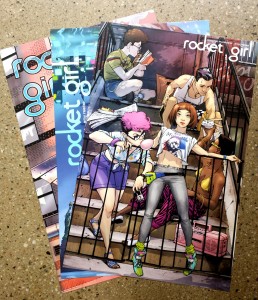 EDITOR:
Air #16-17 (Vertigo)
All Star Batman and Robin, the Boy Wonder (DC)
All Star Superman (DC)
Bang Tango (Vertigo)
Batman #643-650 (DC)
Batman Annual #25 (DC)
Batman & the Mad Monk (DC)
Batman & the Monster Men (DC)
Batman Year 100 (DC)
Daytripper (Vertigo)
DearS #1 (TokyoPop)
Detective Comics #810-816 (DC)
Dr. 13: Architecture and Mortality (DC)
House of Mystery Annual #1 (Vertigo)
Fogtown (Vertigo)
Green Arrow #53-60 (DC)
Haunted Tank (Vertigo)
Hellblazer #249-261 (Vertigo)
Madame Xanadu #1-23 (Vertigo)
Mystery in Space (DC)
Omega Men (DC)
Other Lives (Vertigo)
Planetes (TokyoPop)
Reading with Pictures Anthology
Revolver (Vertigo)
Rising Stars of Manga #2-6 (TokyoPop)
Sweet Tooth #1-11 (Vertigo)
Tales of the Unexpected (DC)
---
About Brandon Montclare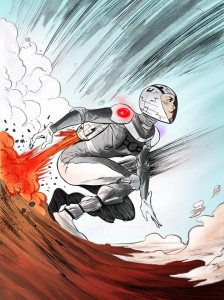 Brandon Montclare is the writer of Rocket Girl from Image Comics. NPR proclaimed the adventure series "effervescent" while Broken Frontier called it "the Saturday morning cartoon you wish was on TV." Other script credits include Halloween Eve (Image), Batman: Legends of the Dark Knight (DC), and Fearsome Four (Marvel). Brandon is also a former editor at DC Comics and Vertigo, working on such high profile comics as All Star Superman, Batman Year 100, Sweet Tooth, and Hellblazer.
Find Brandon Online
Web: http://brandonmontclare.com/
Twitter: @bmontclare
---
Contact Us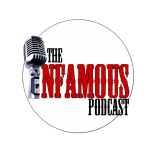 The Infamous Podcast can be found wherever podcasts are found on the Interwebs, feel free to subscribe and follow along on social media. And don't be shy about helping out the show with a 5 star review on iTunes to help us move up in the ratings.

@infamouspodcast
facebook/infamouspodcast
stitcher
iTunes
theinfamouspodcast@gmail.com

The music in this episodes is Pomade by Silent Partner. The Infamous Podcast is Johnny Pottorf and Brian Tudor, and is produced and edited by Brian Tudor.