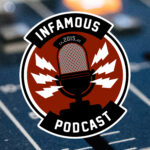 Talking Indie Comics with Jacques Nyemb
In another special bonus episode of the Infamous Podcast we talk with a #CertifiedInfamous rising start in the world of indie comic books… Not So Super Founder/Writer Jacques Nyemb.
We don't want to spoil too much of the episode, but Jacques' has a great story and what he is trying (and succeeding) to do with his line of fun for all ages books needs to be supported.
Not So Super Books: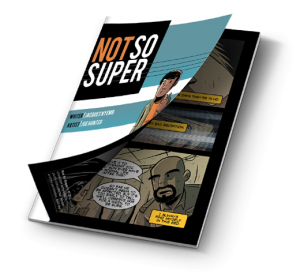 NOT SO SUPER
Artist: Joe Hunter
Letterer: Frank Cvetkovic
One day Daniel Douglas' life takes a weird turn when he wakes up with a random assortment of powers. The list of powers grows and Daniel never knows when they appear or disappear. We see his life spiral into sheer chaos as he maneuvers in our unforgiving, modern world as he tries to figure out what made him this way.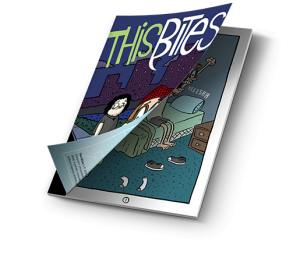 THIS BITES
Artist: David Degrand
Letterer: Marc Jackson
Jasper works at a record shop, A vegan since birth, whose life gets shaken when he gets bitten by a Vampire. He finds himself with a HUGE dilemma of trying to maintain his lifelong Vegan lifestyle and fighting his newly acquired THIRST for blood. He embarks on a journey with the help of his AWESOME grandma, to fight his way to a cure and prepares himself for a showdown with the Vamp who bit him.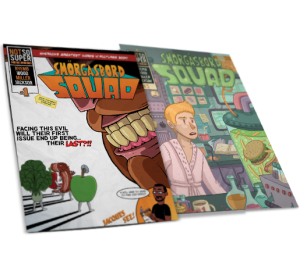 SMÖRGÅSBORD SQUAD
Artist: Justin Wood
Letterer: Marc Jackson
Part I: The beautiful city of Hasenpfeffer, USA, is made a little less beautiful as the feud between the Smörgåsbord Squad and H.U.N.G.E.R. Pack spills into the streets.
Artist/Letterer: Kayla Miller
Part II: The origins of the Smörgåsbord Squad are explored as the details of the day the group came together are revealed.
Not So Super Samples:
You Can Find Not So Super Comics Online:
NotSoSuperComics.com
@NSScomics
Facebook/NotSoSuperComics
NotSoSuperComics.tumblr.com
Contact Us
The Infamous Podcast can be found wherever podcasts are found on the Interwebs, feel free to subscribe and follow along on social media. And don't be shy about helping out the show with a 5 star review on iTunes to help us move up in the ratings.
@infamouspodcast
facebook/infamouspodcast
stitcher
iTunes
theinfamouspodcast@gmail.com
The music in this episodes is Pomade by Silent Partner. The Infamous Podcast is Johnny Pottorf and Brian Tudor, and is produced and edited by Brian Tudor.