Talking Toy's with Mike's Vintage
In this special bonus episode of the Infamous Podcast Johnny and Brian traveled to Mike's Vintage in Springboro, Ohio to visit Mike Patterson's Toy Store (which opens on November 28th). Mike talked toys, collectibles and why he decided to open a brick and mortar toy store.
Make sure to go visit Mike's Vintage the store will be open 8 am – 8 pm November 28th, 29th & 30th to celebrate his opening weekend. He has a great selection of Master's of the Universe, Star Wars, Teenage Mutant Ninja Turtles, Lego sets and many more awesome vintage toys.
A First look at Mike's Vintage
Visit Mike's Vintage in Person
Find Mike's Vintage Online
Mike is really active online, and if you don't live in Southwest Ohio, you can still check out his amazing choices and buy online.
Facebook
Twitter
Etsy
Instagram
Tumbrl
Contact Us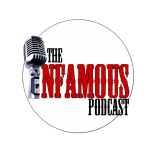 The Infamous Podcast can be found wherever podcasts are found on the Interwebs, feel free to subscribe and follow along on social media. And don't be shy about helping out the show with a 5 star review on iTunes to help us move up in the ratings.
@infamouspodcast
facebook/infamouspodcast
stitcher
iTunes
theinfamouspodcast@gmail.com
The music in this episodes is Pomade by Silent Partner. The Infamous Podcast is Johnny Pottorf and Brian Tudor, and is produced and edited by Brian Tudor.