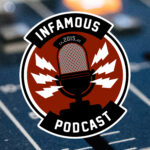 The Best of 2015 According to The Infamous Podcast

The end of 2015 is here! This week Johnny and Brian share their Best of 2015 from the worlds of Movies, TV Shows and Comic Books this year! Happy Holidays and Happy New Year!
Best of Lists
Johnny:
Movies
Mad Max: Fury Road
Star Wars the Force Awakens
Jurassic World
Kingsmen the Secret Service
Ant-Man/Age of Ultron
The Martian
Inside Out
TV Shows
Flash/Arrow
The Walking Dead/Fear the Waling Dead
Supergirl
Agents of SHIELD
The End of Mad Men, Justified, and Parks & Rec
Star Wars Rebels
The Americans
Better Call Saul
Doctor Who
Daredevil/Jessica Jones
Longmire on Netflix
Comics
The Walking Dead
Invincible
Saga
Secret Wars
Star Wars Universe
The Chrononauts
Multiversity
Moon Girl and Devil Dinosaur
Podcasts
Night of the Living Podcast
WDW Radio
Comic Books This Week
Johnny
ART OPS #3
ASTRO CITY #30
BLOODSHOT REBORN #9
DARTH VADER #14
DR MIRAGE SECOND LIVES #1
ESCAPE FROM NEW YORK #13
HE MAN THE ETERNITY WAR #13
JACKED #2
LAST GANG IN TOWN #1
OUTCAST BY KIRKMAN & AZACETA #14
PEANUTS VOL 2 #29
PREVIEWS #328 JANUARY 2016
RAI #12
SAGA #32
VOLTRON FROM THE ASHES #4
WILDS END ENEMY WITHIN #4
Brian
AMAZING SPIDER-MAN #5
ANGELA QUEEN OF HEL #3
BATMAN AND ROBIN ETERNAL #12
CAPTAIN AMERICA SAM WILSON #4
DARTH VADER #14
EXTRAORDINARY X-MEN #4
FIGHT CLUB 2 #8
JUPITERS CIRCLE VOL 2 #2
MOON GIRL AND DEVIL DINOSAUR #2
SAGA #32
STAR-LORD #2
TITANS HUNT #3
VENOM SPACE KNIGHT #2
VOLTRON FROM THE ASHES #4
Contact Us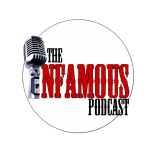 The Infamous Podcast can be found wherever podcasts are found on the Interwebs, feel free to subscribe and follow along on social media. And don't be shy about helping out the show with a 5 star review on iTunes to help us move up in the ratings.
@infamouspodcast
facebook/infamouspodcast
stitcher
iTunes
theinfamouspodcast@gmail.com
The music in this episodes is 'Christmas in Hollis' by Run DMC and 'Run Rudolph Run' by Bryan Adams. The Infamous Podcast is Johnny Pottorf and Brian Tudor, and is produced and edited by Brian Tudor.