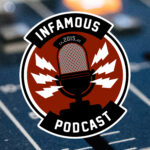 The TV is The Greatest Babysitter Ever Invented!
This week on the Podcast Johnny and Brian are breaking down their favorite TV Shows from 2017 across broadcast, streaming, and YouTube.
Certified Infamous TV Shows of 2017
Johnny
This is Us (NBC)
Longmire (Netflix)
Star Trek: Continues (YouTube)
Mindhunter (Netflix)
Voltron: Legendary Defender (Netflix)
Game of Thrones (HBO)
Star Wars: Rebels (Disney XD)
Brian
The Leftovers (HBO)
Mindhunter (Netflix)
The Marvelous Mrs. Masiel (Amazon)
Voltron: Legendary Defender (Netflix)
Game of Thrones (HBO)
Legion (FX)
Big Little Lies (HBO)
New Comics This Week – Sponsored by comiXology

Johnny
BLOODSHOT SALVATION #4
FLASH #36
HAL JORDAN AND THE GREEN LANTERN CORPS #34
PORT OF EARTH #2
SAMURAI JACK QUANTUM JACK #3
SLOTS #3
STAR WARS #40
TRUE BELIEVERS PHOENIX BIZARRE ADVENTURES
TRUE BELIEVERS PHOENIX CLASSIC
TRUE BELIEVERS PHOENIX RETURNS
VOLTRON LEGENDARY DEFENDER VOL 2 #5
Brian
ACTION COMICS #993 VAR ED
CABLE #152
DETECTIVE COMICS #970
JEAN GREY #10
STAR WARS #40
VOLTRON LEGENDARY DEFENDER VOL 2 #5
X-MEN BLUE #17
Contact Us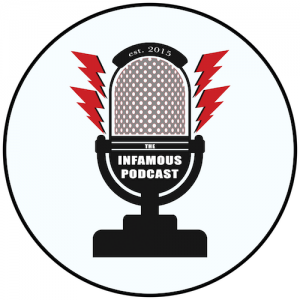 The Infamous Podcast can be found wherever podcasts are found on the Interwebs, feel free to subscribe and follow along on social media. And don't be shy about helping out the show with a 5-star review on Apple Podcasts to help us move up in the ratings.
@infamouspodcast
facebook/infamouspodcast
instagram/infamouspodcast
stitcher
Apple Podcasts
Google Play
contact@infamouspodcast.com
The music in this episodes is Moose from Bensound.com. The Infamous Podcast is Johnny Pottorf and Brian Tudor, and is produced and edited by Brian Tudor.

Subscribe today!