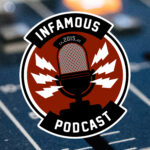 A quick note about this week's podcast. We are going to be taking an extended break of about 6-8 weeks. We've been producing this podcast for 3+ years now, and Brian hasn't taken a week off in all that time. So here is what you're going to get when we come back, a better Infamous Podcast with more than just reviews and two refreshed hosts (Brian and Johnny) who will go back to doing the show they set out to do. Thanks in advance for your patience and we hope you come back when we are ready.
This week on the podcast Johnny and Brian are talking about the new Captain Marvel trailer. Live action Last Airbender news, and the 2108 Cincinnati Comic Expo!
New Comics This Week – Sponsored by comiXology

Johnny
BLACK HAMMER AGE OF DOOM #5
EDGE OF SPIDER-GEDDON #3
GIDEON FALLS #1
SEVEN TO ETERNITY #11
STAR WARS #54
STAR WARS LANDO DOUBLE OR NOTHING #5
Brian
AMAZING SPIDER-MAN ANNUAL #1
AMAZING SPIDER-MAN RENEW YOUR VOWS #23
BATMAN #55
BATMAN DAMNED #1
EDGE OF SPIDER-GEDDON #3
JOHN WICK #3
NIGHTWING #49
STAR WARS #54
STAR WARS LANDO DOUBLE OR NOTHING #5
THOR #5
X-MEN GOLD #36
Contact Us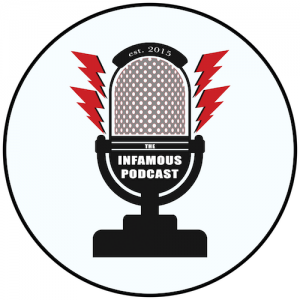 The Infamous Podcast can be found wherever podcasts are found on the Interwebs, feel free to subscribe and follow along on social media. And don't be shy about helping out the show with a 5-star review on Apple Podcasts to help us move up in the ratings.
@infamouspodcast
facebook/infamouspodcast
instagram/infamouspodcast
stitcher
Apple Podcasts
Google Play
contact@infamouspodcast.com
The music in this episodes is Moose from Bensound.com. The Infamous Podcast is Johnny Pottorf and Brian Tudor and is produced and edited by Brian Tudor.

Subscribe today!