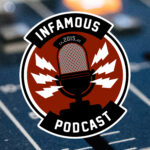 Cover Up 7 Ya'll

!
On this Brian's on vacation edition of the Infamous Podcast, the guys offer up another Cover Up! This time it is Johnny sharing covers from WildC.A.T.s staple Grifter, and Brian has DC Comics man of mystery The Question.
The Covers
Grifter
The Question
Contact Us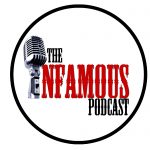 The Infamous Podcast can be found wherever podcasts are found on the Interwebs, feel free to subscribe and follow along on social media. And don't be shy about helping out the show with a 5-star review on iTunes to help us move up in the ratings.
@infamouspodcast
facebook/infamouspodcast
instagram/infamouspodcast
stitcher
iTunes
Google Play
contact@infamouspodcast.com
The music in this episodes is Moose from Bensound.com. The Infamous Podcast is Johnny Pottorf and Brian Tudor, and is produced and edited by Brian Tudor.

Subscribe today!