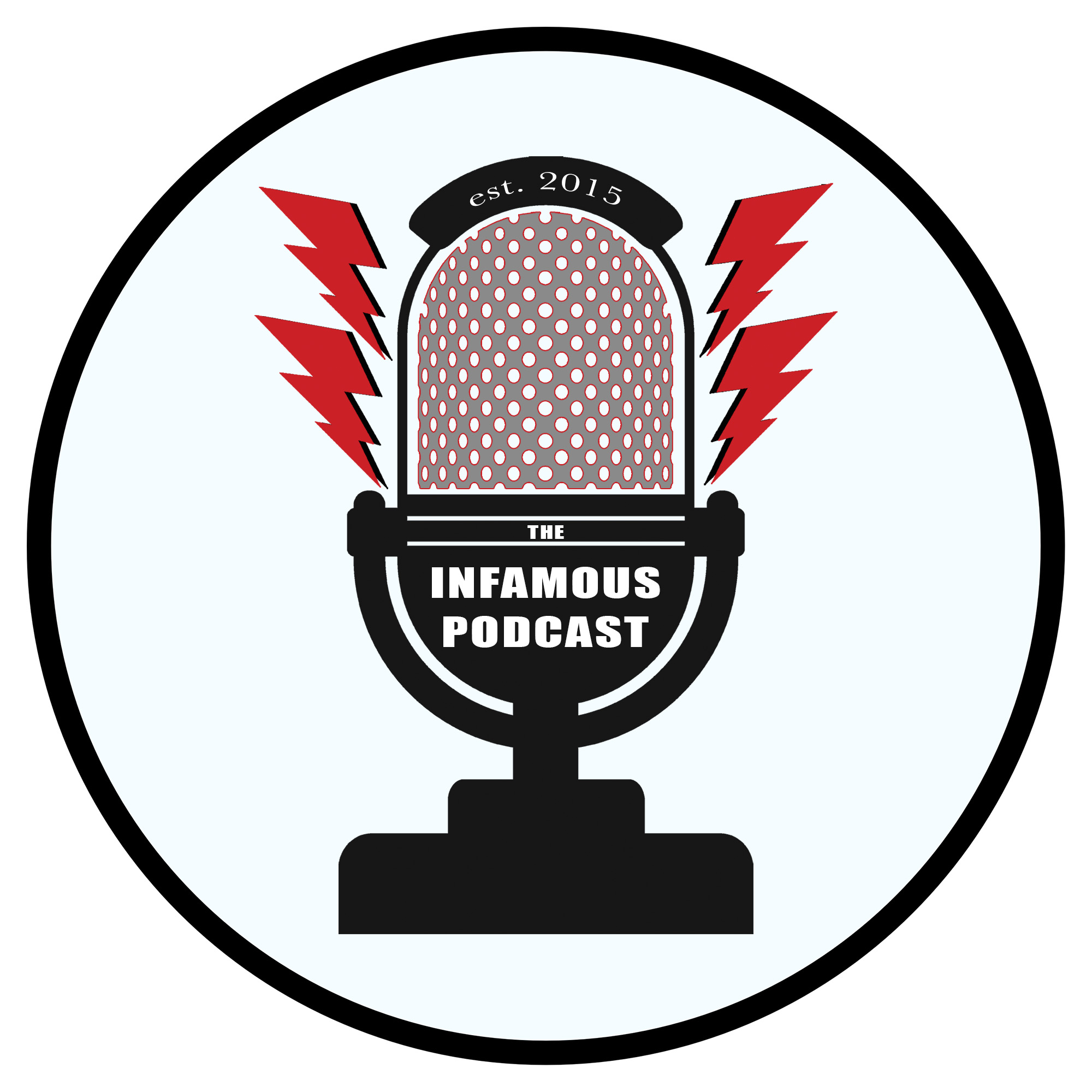 Careful What You Conjure
This week on the podcast Johnny and Brian are defending 1988's Willow, one of their favorites. They will also try to answer the question… Does Fantasy Count as Sci-Fi?
Willow (1988)
Summary
Willow is a 1988 American high fantasy film directed by Ron Howard, produced and with a story by George Lucas, and starring Warwick Davis, Val Kilmer, Joanne Whalley, Jean Marsh, and Billy Barty. Davis plays the eponymous lead character and hero: a reluctant farmer who plays a critical role in protecting a special baby from a tyrannical queen who vows to destroy her and take over the world in a high fantasy setting.
Cast & Crew
Directed by
Ron Howard
Produced by
Joe Johnston
Nigel Wooll
Screenplay by
Bob Dolman
Story by
George Lucas
Starring
Val Kilmer
Joanne Whalley
Warwick Davis
Billy Barty
Jean Marsh
Music by
James Horner
Cinematography
Adrian Biddle
Edited by
Daniel P. Hanley
Mike Hill
Richard Hiscott
Production Companies
Lucasfilm Ltd.
Imagine Entertainment
Distributed by
Metro-Goldwyn-Mayer
Release date
May 20, 1988
Running time
126 minutes
Budget
$35 million
Box office
$57.3 million
Production Notes
Development
George Lucas conceived the idea for the film (originally titled Munchkins) in 1972. Similar in intent to Star Wars, he created "a number of well-known mythological situations for a young audience". During the production of Return of the Jedi in 1982, Lucas approached Warwick Davis, who was portraying Wicket the Ewok, about playing Willow Ufgood.
Lucas based the character of General Kael (Pat Roach) on the film critic Pauline Kael, a fact that was not lost on Kael in her printed review of the film. She referred to General Kael as an "homage a moi". Similarly, the two-headed dragon was called an "Eborsisk" after film critics Gene Siskel and Roger Ebert.
Lucasfilm's Industrial Light & Magic (ILM) created the visual effects sequences. The script called for Willow to restore Fin Raziel (Patricia Hayes) from a goat to her human form. ILM supervisor Dennis Muren considered using stop motion animation for the scene. Muren found both stop motion and optical effects to be too technically challenging and decided that the transformation scene would be a perfect opportunity for ILM to create advances with digital morphing technology. He proposed filming each animal, and the actress doubling for Hayes, and then feeding the images into a computer program developed by Doug Smythe. The program would then create a smooth transition from one stage to another before outputting the result back onto film.
Reception
It was released on May 20, 1988, in 1,209 theaters, earning $8,300,169 in its opening weekend, placing number one at the weekend box office. Lucas had hoped it would earn as much money as E.T. the Extra-Terrestrial, but the film faced early competition with Crocodile Dundee II, Big and Rambo III. Making over $57 million at the North American box office, it was not the blockbuster hit insiders had anticipated. It was not, however, a financial flop either, as it made a profit because of strong international, home video, and television sales.
At the Academy Awards, the film was nominated for Sound Effects Editing and Visual Effects but lost both to Who Framed Roger Rabbit, which was similarly done by Industrial Light & Magic. It won Best Costume Design at the Saturn Awards, where it was also nominated for Warwick Davis for Best Performance by a Younger Actor (lost to Fred Savage for Vice Versa) and Jean Marsh for Best Supporting Actress (lost to Sylvia Sidney for Beetlejuice).
Other Media
Board Game
In 1988, Tor Books released The Willow Game,[35] a two- to six-player adventure board game based on the film designed by Greg Costikyan.
Video Games
Three video games based on the film were released. Mindscape published an action game in 1988 for Amiga, Atari ST, Commodore 64, and DOS.[36]Japanese game developer Capcom published two different games in 1989 based on the film. The first Willow is a platform game for the arcades and the second Willow game is a role-playing game for the Nintendo Entertainment System.
Novels
Wayland Drew adapted Lucas's story into a film novel, providing additional background information to several major characters and various additional scenes, including an encounter with a lake monster near Razel's island which was filmed, but ultimately not used in the movie. A segment of that scene's filmed material can be found in the DVD's "Making of Willow" documentary.
Lucas outlined the Chronicles of the Shadow War trilogy to follow the film and hired comic book writer/novelist Chris Claremont to adapt them into a series of books. They take place about fifteen years after the original film and feature the teenage Elora Danan as a central character.
Shadow Moon (1995)
Shadow Dawn (1996)
Shadow Star (2000)
Infamous Shirts for Naked Bodies

…

You'll feel "shirty" when you buy our gear from the Flying Pork Apparel Co.
New Comics This Week – Sponsored by comiXology


Johnny
Brian
ADVENTURES OF THE SUPER SONS #7
AGE OF X-MAN MARVELOUS X-MEN #1 (OF 5) HUGO VAR
BATMAN #64
OLD MAN QUILL #1
STAR WARS #61
STAR WARS AOR ANAKIN SKYWALKER #1
UNCANNY X-MEN #11 DAVIS CHARACTER VAR
WALKING DEAD #188
YOUNG JUSTICE #2 VAR ED
Contact Us
The Infamous Podcast can be found wherever podcasts are found on the Interwebs, feel free to subscribe and follow along on social media. And don't be shy about helping out the show with a 5-star review on Apple Podcasts to help us move up in the ratings.
@infamouspodcast
facebook/infamouspodcast
instagram/infamouspodcast
stitcher
Apple Podcasts
Spotify
Google Play
contact@infamouspodcast.com
Our theme music is 'Skate Beat' provided by Michael Henry, with additional music provided by Michael Henry. Find more at MeetMichaelHenry.com.
The Infamous Podcast is hosted by Johnny Pottorf and Brian Tudor and recorded in Cincinnati, Ohio. The show is produced and edited by Brian Tudor.




Subscribe today!