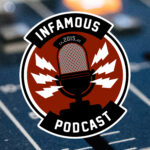 Toy Influencer Casey Bellman is in Studio
This week on the podcast, Brian sits down with noted toy Instagramer and Influencer Casey Bellman to talk about what it is like to grow a vintage Star Wars collection, then they get into the good stuff, talking Indiana Jones 5, Clone Wars, and more!
Find Casey on Instagram:
On This Week's Show
Bob Iger and new Disney CEO
What's Worth Buying from Toy Fair 2020
The Star Wars High Republic Era Kicks off with new books and comics
James Mangold taking over for Spielberg to direct Indian Jones 5
Clone Wars Season 7 Episode 1 – The Bad Batch
Anakin Skywalker and Mace Windu lead an attack to defend the main Republic shipyard from Admiral Trench. They are joined by a group of uniquely talented mutant clones, known as the "Bad Batch". Inside the Separatist command center, Rex hears a mysterious signal leading him to believe that Echo may still be alive.
Directed by
Kyle Dunlevy
Supervising Director
Dave Filoni
Written by
Matt Michnovetz & Brent Friedman
Released
February 21, 2020
Cast
Dee Bradley Baker – Admiral Trench / Clone Troopers / Computer Voice (voice)
Matt Lanter – Anakin Skywalker (voice)
Matthew Wood – Battle Droids / Commando Droids / Super Tactical Droid (voice)
Terrence 'T.C.' Carson – Mace Windu (voice) (as TC Carson)
Tom Kane-Narrator (voice)
Infamous Shirts for Naked Bodies

…

You'll feel "shirty" when you buy our gear from the Flying Pork Apparel Co.
New Comics This Week – Sponsored by comiXology

Brian
DETECTIVE COMICS #1020
FALCON & WINTER SOLDIER #1
NEW MUTANTS #8
SEX CRIMINALS #27
STAR WARS #3
X-MEN #7
X-MEN FANTASTIC FOUR #2 (OF 4) ELIOPOULOS VAR
Contact Us
The Infamous Podcast can be found wherever podcasts are found on the Interwebs, feel free to subscribe and follow along on social media. And don't be shy about helping out the show with a 5-star review on Apple Podcasts to help us move up in the ratings.
@infamouspodcast
facebook/infamouspodcast
instagram/infamouspodcast
stitcher
Apple Podcasts
Spotify
Google Play
contact@infamouspodcast.com
Our theme music is 'Skate Beat' provided by Michael Henry, with additional music provided by Michael Henry. Find more at MeetMichaelHenry.com.
The Infamous Podcast is hosted by Brian Tudor and recorded in Cincinnati, Ohio. The show is produced and edited by Brian Tudor.



Subscribe today!