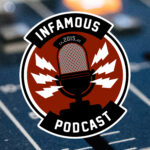 We Built an Unstoppable Deck!
This week on the podcast Brian sits down with director Patricia DiSalvo Viayr to talk about her film 'Tournament' (streaming on Amazon Prime now!) and her husband and production partner Michael Viayr. Patricia and Michael share stories from the set, and what it was like making their first feature film, and the awesome responses they have received from the tabletop gaming community and beyond!
Tournament (2018)
Summary
A group of unlikely friends gathers at their local game shop for an epic battle only to have a beautiful outsider turn everything upside down. "Tournament" captures the spirit, camaraderie, and smack talk of millions of players around the world.
Cast & Crew
Main Cast
Ricardo Chavira… Steve
Doua Moua… Lung
Marisa Davila… Kate
Arielle Hader… Margo
Grace Folsom… Erin
Marwan Salama… Ramin
James Hal Hardy… Stu
Christian Pierce… Elliot
James Adam Tucker… Arthur (as James Tucker)
David Namminga… Wyatt
Thomas DiSalvo… Paul
Elisha Kriis… Jasmine
Ajarae Coleman… Candace
Ian Fisher… Avi
Alan Aymie… Dimitri
Crew
Directed by
Patricia DiSalvo Viayra
Writing by
Patricia DiSalvo Viayra
Sam Gasch
Produced by
Patricia DiSalvo Viayra
Moriah Burton
Associate producer(s)
Thomas DiSalvo
R. Michael Viayra Jr.
Music by
Pancho Burgos-Goizueta
Cinematography by
Christopher James Jordan
Film Editing by
Moriah Burton
Production Design by
Jamarious Wicker
Costume Design by
Juliette Lunger
Makeup Department
Natividad Bujalance Andres
Second Unit Director or Assistant Director
Alexander Harrison Jacobs… First Assistant Director
Art Department
Jamarious Wicker
Sound Department
Victoria Carrillo… Sound Mixer
William Tabanou… Sound Designer/Re-Recording Mixer
Visual Effects by
Moriah Burton
Camera and Electrical Department
Andy Carazo… Gaffer
Chase DuBose… Key Grip
Ariq Brooks Hannan… Best Boy (as Ariq Hannan)
Music Department
Clive Farrington… composer: Incidental Music – Title Song "The One"
Ethan Harbour… Musician
Script and Continuity Department
Hannah Myvanwy Driscoll… Script Supervisor
Other crew
Moriah Burton… Technical Advisor
Haneul Kim… Key Set PA
Where to find Tournament on the Web
Tournament Movie Website
Lucky Bag Films http://www.luckybagfilms.com/
Facebook
Twitter
Instagram
Where to Watch Tournament
Watch on Amazon Prime https://www.amazon.com/Tournament-Ricardo-Chavira/dp/B07F1DXHBJ
Infamous Shirts for Naked Bodies

…

You'll feel "shirty" when you buy our gear from the Flying Pork Apparel Co.
New Comics This Week – Sponsored by comiXology

Brian
Still no new comics… damn you Covid-19!!!!!
Contact Us
The Infamous Podcast can be found wherever podcasts are found on the Interwebs, feel free to subscribe and follow along on social media. And don't be shy about helping out the show with a 5-star review on Apple Podcasts to help us move up in the ratings.
@infamouspodcast
facebook/infamouspodcast
instagram/infamouspodcast
stitcher
Apple Podcasts
Spotify
Google Play
iHeart Radio
contact@infamouspodcast.com
Our theme music is 'Skate Beat' provided by Michael Henry, with additional music provided by Michael Henry. Find more at MeetMichaelHenry.com.
The Infamous Podcast is hosted by Brian Tudor and recorded in Cincinnati, Ohio. The show is produced and edited by Brian Tudor.



Subscribe today!