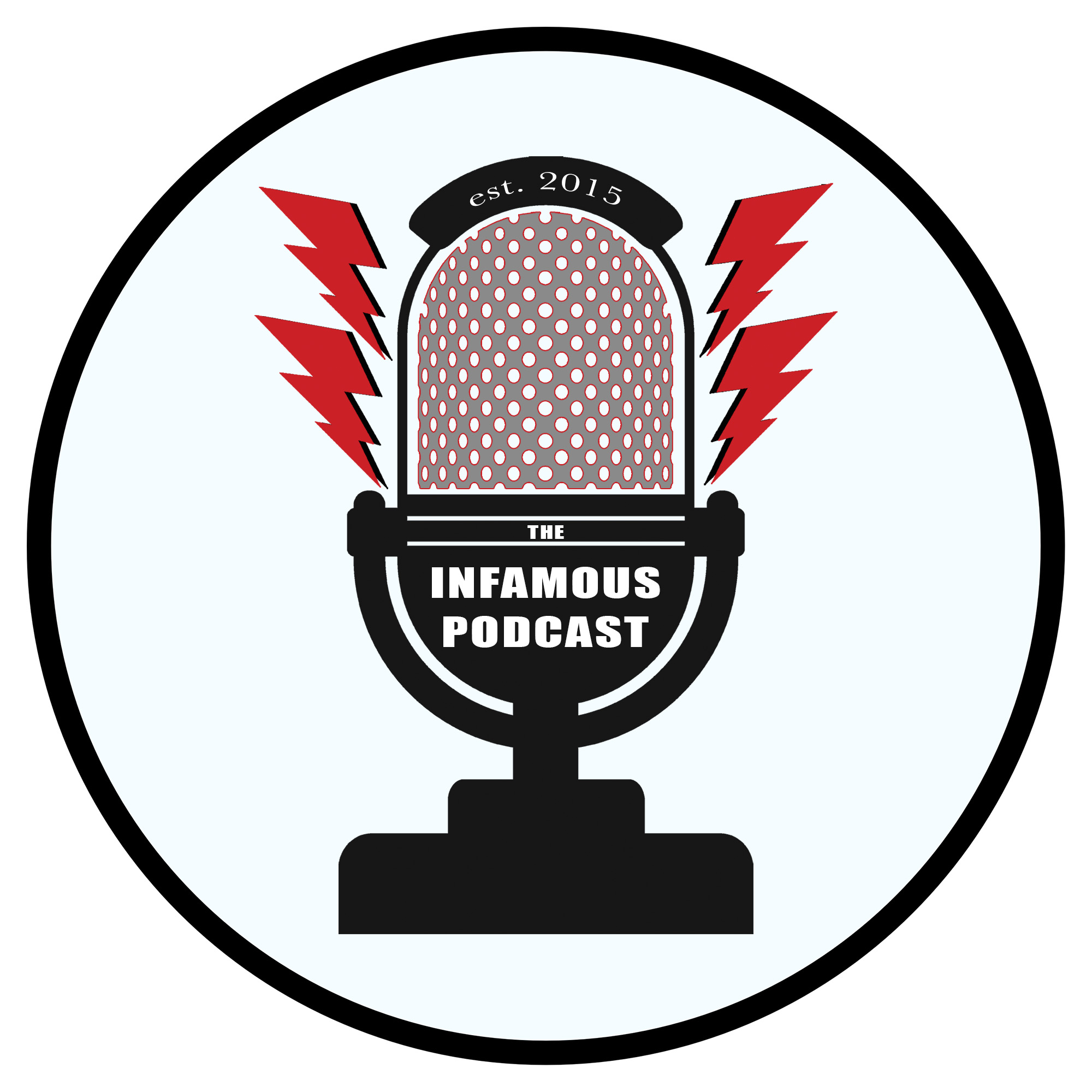 So Long Razor Crest… Thanks for All the Fishes
This week on the podcast, Brian and Darryl celebrate their birthdays breaking down the awesome episode of the Mandalorian: 'The Tragedy'! Plus looking at the women of the Expanse, Namoi Nagata, Bobbie Draper, and Chrisjen Avasarala. And of course, News Bites… lots and LOTS of News Bites.
Episode Index
Intro: 0:45
HBO Max Movies: 2:24
Mads Mikkelsen Talk Grindelwald: 12:44
Rian Johnson is an idiot: 17:55
Anakin's Backstory Revealed: 25:41
Tom Cruise goes to space: 32:00
The last of Vikings: 34:53
Ladies of The Expanse: 38:22
The Tragedy: 61:10
News Bites
Dune, The Matrix 4, Mortal Kombat Coming to HBO Max Along with Entire WB 2021 Slate
Mads Mikkelsen Discusses Taking Over the Role of Gellert Grindelwald in the FANTASTIC BEASTS Franchise
Rian Johnson Continues To Expose His Utter Lack Of Knowledge About Star Wars
George Lucas' Original Backstory for Anakin Skywalker in the STAR WARS Saga Revealed
HBO Max Lands Doug Liman-Directed 'Lockdown;' AGC Studios-Funded Pandemic Heist Pic Stars Anne Hathaway, Chiwetel Ejiofor, Ben Stiller
The Final Ten Episodes of History's VIKINGS Will Air on Amazon Prime Before The History Channel
The First Ladies of The Expanse
Namoi Nagata (played by Dominique Tipper)
Growing up on poor Belter mining ships meant that Naomi's early life was lived on a knife's edge: nearly suffocating, starving, and becoming marooned were regular occurrences throughout her childhood. Self-educated with multiple advanced degrees, and having risen to the rank of Chief Engineer aboard the ice hauler Canterbury (which supplies water for the Asteroid Belt's residents), she appears to be a model Belter success story, though she carries with her a secret pain. She is cagey about her past, even with her closest friends. She abhors violence but has witnessed enough injustice to understand the necessity of it. Her complicated relationship with violence and her troubled history have to lead to an unlikely friendship with the Canterbury's mechanic, Amos Burton.
Bobbie Draper (played by Frankie Adams)
First Lieutenant Roberta ("Bobbie") Draper is the toughest member of her squad and a disciplinarian when it comes to anyone acting out of line. She is a fiercely nationalistic Martian dedicated to the dream of terraforming the planet.
Chrisjen Avasarala (played by Shohreh Aghdashloo)
A master politician and maneuver, Chrisjen Avasarala achieved one of the highest ranks in the UN government without ever standing for election. She manipulates those in the highest seats of power through careful cultivation of relationships with the spouses, friends, and staff nearest to them. She belongs to a longstanding political dynasty on Earth, dating back to the early days of planetary exploration and colonization. Martian separatists assassinated her father during a period of social unrest. Her son, a Marine, died in the line of duty while defending Earth from Belter revolutionaries. Avasarala will do anything it takes, and pay any price, to defend Earth, which she sees as the cradle of humanity.
The Mandalorian (Season 2 Episode 6)
Summary
The Mandalorian arrives with Grogu on Tython and finds the ancient temple on top of a mountain. He places Grogu at the center so that he may choose his path. Grogu starts meditating, and a protective Force field appears around him. Boba Fett arrives with the mercenary Fennec Shand, whose life he saved on Tatooine, and demands the return of his Mandalorian armor. Following a tense confrontation, the Mandalorian agrees to trade the armor for the safety of Grogu. Two shuttles arrive, disgorging stormtroopers who attempt to capture the child. Honoring their agreement, Fett, Shand, and the Mandalorian join forces to harry the advancing stormtroopers, inflicting heavy casualties. Moff Gideon destroys the Mandalorian's ship Razor Crest from orbit. Gideon sends four robotic Dark Troopers to fly down and capture the Child. His light cruiser retreats into hyperspace. Fett and Shand agree to help the Mandalorian rescue their Child to honor their debt. The Mandalorian seeks the now Marshal Cara Dune's help in breaking out the criminal Mayfeld in order to rescue Grogu. Impressed with Grogu's Force powers, Moff Gideon informs Dr. Pershing that the donor is available.
The Mandalorian
Title: Chapter 14: 'The Tragedy'
Directed by: Robert Rodriguez
Written by: John Favreau
Release Date: December 4, 2020
Cast
Pedro Pascal … The Mandalorian
Temuera Morrison … Boba Fett
Ming-Na Wen … Fennec Shand
Giancarlo Esposito … Moff Gideon
Gina Carano … Cara Dune
Gabriel Ebert … Gunnery Officer
Katy M. O'Brian … Comms Officer (as Katy O'Brian)
Production
On May 4, 2020, it was confirmed that Robert Rodriguez would be directing an episode.
Music
Ludwig Göransson composed the musical score for the episode. The featured tracks will be released in the second volume of the season two soundtrack.
Reception
IGN's Laura Prudom gave the episode 10 out of 10, calling it "action-packed, mythology-heavy, and emotionally stirring" and praised Robert Rodriguez for his confident direction and eye for action.
Infamous Shirts for Naked Bodies

…

You'll feel "shirty" when you buy our gear from the Flying Pork Apparel Co.
New Comics This Week – Sponsored by comiXology

Brian
BATMAN #104
STRANGE ADVENTURES #7
Contact Us
The Infamous Podcast can be found wherever podcasts are found on the Interwebs, feel free to subscribe and follow along on social media. And don't be shy about helping out the show with a 5-star review on Apple Podcasts to help us move up in the ratings.
@infamouspodcast
facebook/infamouspodcast
instagram/infamouspodcast
stitcher
Apple Podcasts
Spotify
Google Play
iHeart Radio
contact@infamouspodcast.com
Our theme music is 'Skate Beat' provided by Michael Henry, with additional music provided by Michael Henry. Find more at MeetMichaelHenry.com.
The Infamous Podcast is hosted by Brian Tudor and Darryl Jasper, is recorded in Cincinnati, Ohio. The show is produced and edited by Brian Tudor.



Subscribe today!