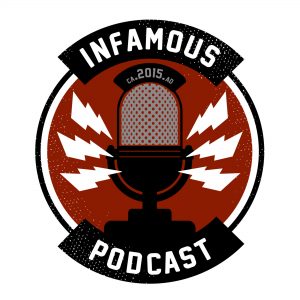 It's Raining Rocks… Holy SH%T
This week on the podcast, Brian and Darryl review the AH-MAZING 4th episode of The Expanse season 5! Plus news on everything from Ted Lasso to DC Comics!
Episode Index
Intro: 0:45
DC Comics: 6:29
Ted Lasso: 13:25
Wonder Woman: 16:20
Book of Boba Fett: 22:22
Luke Skywalker: 27:10
Gaugamela: 33:35
News Bites
DC Comics Cuts the Line to 34 Titles in March https://cosmicbook.news/dc-comics-cuts-line-34-titles-march
'Ted Lasso' creator says hit Apple TV+ show is likely to end after season 3 https://9to5mac.com/2020/12/22/ted-lasso-season-3-likely-to-be-last/
Wonder Woman Director Patty Jenkins Reveals First Film's Ending Was Changed By Warner Bros. https://boundingintocomics.com/2020/12/22/wonder-woman-director-patty-jenkins-reveals-first-films-ending-was-changed-by-warner-bros/
Jon Favreau Provides More Details On The Book of Boba Fett And Its Relationship With The Mandalorian https://boundingintocomics.com/2020/12/21/jon-favreau-provides-more-details-on-the-book-of-boba-fett-and-it-relationship-with-the-mandalorian/
Luke Skywalker Series In Development at Disney+ https://fandomwire.com/luke-skywalker-series-in-development-at-disney-exclusive/
The Expanse (Season 5 Episode 4)
Summary
Marco's grand plan shocks Earth, Mars, and the Belt.
The Expanse
Title: Gaugamela
Directed by: Nick Gomez
Written by: Dan Nowak
Release Date: December 22, 2020
Cast
Steven Strait … James Holden
Cas Anvar … Alex Kamal
Dominique Tipper … Naomi Nagata
Wes Chatham … Amos Burton
Frankie Adams … Bobbie Draper
Cara Gee … Camina Drummer
Shohreh Aghdashloo … Chrisjen Avasarala
Nadine Nicole … Clarissa Mao
Keon Alexander … Marco Inaros
Chad L. Coleman … Fred Johnson
Jasai Chase Owens … Filip Inaros
Anna Hopkins … Monica Stuart
Michael Irby … Admiral Delgado
José Zúñiga … Bull
Bahia Watson … Sakai
Sandrine Holt … Oksana
Brent Sexton … Cyn
George Tchortov … Leveau
Olunike Adeliyi … Karal
Vanessa Smythe … Michio
Stephan Tracey … Bertold
Wilex Ly … Serge
Samer Salem … Josep
Infamous Shirts for Naked Bodies

…

You'll feel "shirty" when you buy our gear from the Flying Pork Apparel Co.
New Comics This Week – Sponsored by comiXology

Brian
DETECTIVE COMICS #1033
DUNE HOUSE ATREIDES #3 (OF 12) CVR A LEE
STAR WARS BOUNTY HUNTERS #8
Contact Us
The Infamous Podcast can be found wherever podcasts are found on the Interwebs, feel free to subscribe and follow along on social media. And don't be shy about helping out the show with a 5-star review on Apple Podcasts to help us move up in the ratings.
@infamouspodcast
facebook/infamouspodcast
instagram/infamouspodcast
stitcher
Apple Podcasts
Spotify
Google Play
iHeart Radio
contact@infamouspodcast.com
Our theme music is 'Skate Beat' provided by Michael Henry, with additional music provided by Michael Henry. Find more at MeetMichaelHenry.com.
The Infamous Podcast is hosted by Brian Tudor and Darryl Jasper, is recorded in Cincinnati, Ohio. The show is produced and edited by Brian Tudor.



Subscribe today!