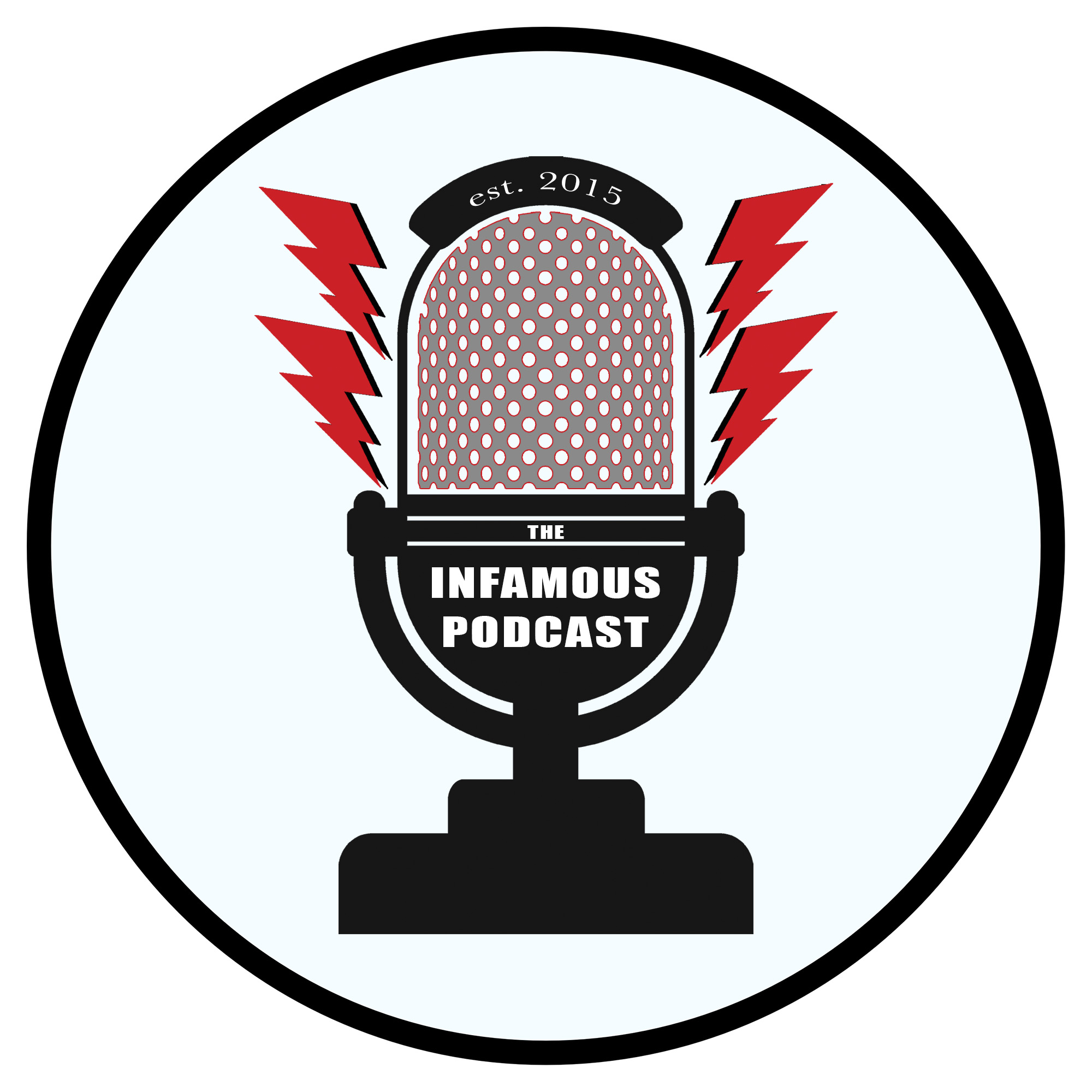 Wonder Woman Hits HBO Max and The Expanse Recovers From a Meteor Shower
This week on the podcast, Brian and Darryl are talking Wonder Woman 84 and The Expanse Season 5 Episode 5 'Down and Out'.
Episode Index
Intro: 0:45
Wonder Woman 84: 2:38
Down and Out: 54:10
Wonder Woman 84 (2020)
Summary
Diana Prince lives quietly among mortals in the vibrant, sleek 1980s — an era of excess driven by the pursuit of having it all. Though she's come into her full powers, she maintains a low profile by curating ancient artifacts, and only performing heroic acts incognito. But soon, Diana will have to muster all of her strength, wisdom and courage as she finds herself squaring off against Maxwell Lord and the Cheetah, a villainess who possesses superhuman strength and agility.
Cast
Gal Gadot as Diana Prince / Wonder Woman:
Lilly Aspell as young Diana
Chris Pine as Steve Trevor
Kristen Wiig as Barbara Minerva / Cheetah:
Pedro Pascal as Maxwell "Max Lord" Lorenzano:
Robin Wright as Antiope
Connie Nielsen as Hippolyta
Lynda Carter as Asteria
Kristoffer Polaha as "Handsome Man"
Crew
Directed by
Patty Jenkins
Produced by
Charles Roven
Deborah Snyder
Zack Snyder
Patty Jenkins
Gal Gadot
Stephen Jones
Screenplay by
Patty Jenkins
Geoff Johns
Dave Callaham
Story by
Patty Jenkins
Geoff Johns
Based on Wonder Woman by
William Moulton Marston
Music by
Hans Zimmer
Cinematography
Matthew Jensen
Edited by
Richard Pearson
Production
Production Company
DC Films
Atlas Entertainment
The Stone Quarry
Distributed by
Warner Bros. Pictures
Release date
December 16, 2020 (United Kingdom)
December 25, 2020 (United States)
Running Time
151 minutes
Budget
$200 million
Box office
$85.4 million
Reception
Box office
As of December 27, 2020, Wonder Woman 1984 has grossed $16.7 million in the United States and Canada, and $68.7 million in other territories, for a worldwide total of $85.4 million.
In the United States and Canada, the film was released alongside News of the World, Promising Young Woman, and Pinocchio, and was projected to gross around $10 million from 2,150 theaters in its opening weekend. It ended up debuting to $16.7 million, finishing above expectations with the best total of the COVID-19 pandemic, but 87% less than the first film's opening weekend.
Internationally, the film was expected to debut to around $60 million from 32 countries.[ In China, the film had a disappointing first-day opening, only grossing $4.6 million, compared to the local film The Rescue, which grossed $8.9 million its first day. Global projections were subsequently lowered to $35–40 million, and the film went on to debut to $38.2 million, including $5 million from IMAX screens. China was the largest opening with $18.8 million, followed by Taiwan ($3.6 million), Thailand ($2 million), Brazil ($1.7 million), Japan ($1.6 million), Mexico ($1.6 million), Singapore ($1.3 million), the United Kingdom ($1.2 million), and Spain ($1.1 million). In its second weekend of international release, the film made $19.4 million from 40 countries. Its largest markets were Australia ($4.5 million) and Japan ($2.5 million), while China's running total reached $23.9 million.
Critical Response
Wonder Woman 1984 was praised for its "escapist qualities" and Jenkins' take on the 1980s, but many commentators found it "overindulgent or cliché". On review aggregator Rotten Tomatoes, 63% of 326 critics gave the film a positive review, with an average rating of 6.20/10. The site's critical consensus reads, "Wonder Woman 1984 struggles with sequel overload, but still offers enough vibrant escapism to satisfy fans of the franchise and its classic central character." According to Metacritic, which assigned the film a weighted average score of 59 out of 100 based on 55 critics, the film received "mixed or average reviews". Audiences polled by CinemaScore gave the film an average grade of "B+" on an A+ to F scale (lower than the "A" received by its predecessor), while PostTrak reported 78% of those gave the film a positive score, with 67% saying they would definitely recommend it.
Kate Erbland of IndieWire gave the film a "B" and wrote "Wonder Woman 1984 is all about playing with magic and wishes and desires, only to see them lead to horrible ramifications, instant gratification, and the revelation that lying is never without consequence. Those are some big swings, and not every single one lands, but the ones that do are both joyous and genuinely worth pondering." Adam Graham of The Detroit News gave the film a "C" and wrote that "the result is far from wondrous, a reminder of the limitations of the superhero genre and the ways its escapist trappings sacrifice key storytelling elements (narrative, characters, dialogue) for empty spectacle." Writing for the Chicago Sun-Times, Richard Roeper gave the film three-and-a-half out of four stars, saying, "To be sure, we get a classic comic book movie storyline about a megalomaniacal madman intent on taking over the world, but there's often a relatively light tone to the proceedings. This is a throwback piece of pure pop entertainment."
Manohla Dargis of The New York Times wrote that "Patty Jenkins is behind the camera again, but this time without the confidence. Certainly, some of the problems can be pinned on the uninterestingly janky script, a mess of goofy jokes, storytelling clichés, and dubious politics." Alonso Duralde of TheWrap said: "Even if the notion of wishes — making them, and then takesies-backsies — isn't quite a cinematic enough concept to support Wonder Woman's final face-off with Lord, Wonder Woman 1984 still brings a freshness and a wit that's often lacking in these gargantuan costumed-hero sagas." Writing for The Guardian, Peter Bradshaw gave the film 3 out of 5 stars and stated, "Gadot is terrifically imposing, while Kristen Wiig is the scene-stealing antagonist in Patty Jenkins' epically brash sequel." Mick LaSalle of the San Francisco Chronicle praised Gadot, saying, "Her performance here has dignity and earned emotion" and called her the best thing about the film and "She was the best thing in the first installment, too, but that was an excellent movie. This one isn't." LaSalle concludes "Often, it's a beautiful-looking film — but it's beauty without substance."
The Expanse (Season 5 Episode 5)
Summary
Amos and Clarissa are trapped in a collapsed building. Naomi contends with her old family. Holden assembles a new crew on the Roci. Alex and Bobbie make a dangerous discovery in the Belt.
The Expanse
Title: Down and Out
Directed by: Jeff Woolnough
Written by: Matthew Rasmussen
Release Date: December 30, 2020
Cast
Steven Strait … James Holden
Cas Anvar … Alex Kamal
Dominique Tipper … Naomi Nagata
Wes Chatham … Amos Burton
Frankie Adams … Bobbie Draper
Cara Gee … Camina Drummer
Shohreh Aghdashloo … Chrisjen Avasarala
Nadine Nicole … Clarissa Mao
Keon Alexander … Marco Inaros
Chad L. Coleman … Fred Johnson
Jasai Chase Owens … Filip Inaros
Anna Hopkins … Monica Stuart
Michael Irby … Admiral Delgado
José Zúñiga … Bull
Bahia Watson … Sakai
Sandrine Holt … Oksana
Brent Sexton … Cyn
George Tchortov … Leveau
Olunike Adeliyi … Karal
Vanessa Smythe … Michio
Stephan Tracey … Bertold
Wilex Ly … Serge
Samer Salem … Josep
Infamous Shirts for Naked Bodies

…

You'll feel "shirty" when you buy our gear from the Flying Pork Apparel Co.
New Comics This Week – Sponsored by comiXology

Brian
BATMAN ANNUAL #5
X-MEN #16
Contact Us
The Infamous Podcast can be found wherever podcasts are found on the Interwebs, feel free to subscribe and follow along on social media. And don't be shy about helping out the show with a 5-star review on Apple Podcasts to help us move up in the ratings.
@infamouspodcast
facebook/infamouspodcast
instagram/infamouspodcast
stitcher
Apple Podcasts
Spotify
Google Play
iHeart Radio
contact@infamouspodcast.com
Our theme music is 'Skate Beat' provided by Michael Henry, with additional music provided by Michael Henry. Find more at MeetMichaelHenry.com.
The Infamous Podcast is hosted by Brian Tudor and Darryl Jasper, is recorded in Cincinnati, Ohio. The show is produced and edited by Brian Tudor.



Subscribe today!