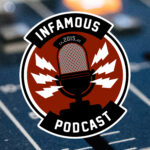 If you're gonna go, going alone in the Screaming Firehawk… Sucks
This week on the podcast, Brian and Darryl lament season 5 of The Expanse coming to a close with episode 10 Nemesis Games. Then hit the highlights of WandaVision episode 5  (of course you can sign up at Patreon to get our exclusive episode commentary). All this plus, News Bites about a Wakanda TV series, Cobra Kai and the LaRussos, Obi-Wan filming updates, and the Sag Awards.
Episode Index
Intro: 0:45
Wakanda TV: 1:00
Cobra Kai Surprise: 13:02
Obi-Wan Filming: 18:19
SAG Awards: 27:16
WandaVision: 27:44
Nemesis Games: 40:00
News Bites
Wakanda TV Series in the Works at Disney Plus With Black Panther Director Ryan Coogler
Cobra Kai Star Mary Mouser Surprised by Fans' Reactions to LaRussos
Ewan McGregor Confirms 'Star Wars: Obi-Wan Kenobi' Will Start Filming Late Spring in Los Angeles
Screen Actors Guild Award Nominees
WandaVision (Season 1 Episodes 5)
Title: On a Very Special Episode…
Directed by: Matt Shakman
Written by: Peter Cameron and Mackenzie Dohr
Release Date: February 4, 2021
Summary
In a 1980s setting, Wanda and Vision struggle to stop Tommy and Billy from crying. Agnes offers to help look after the boys, but Vision questions her behavior. He and Wanda are interrupted when Tommy and Billy suddenly age-up to 5 years old. When a dog appears at their house, the boys ask to keep it and Agnes suggests the name Sparky. Wanda almost reveals her abilities to Agnes, concerning Vision, while the boys age-up again to 10 years old. At work, Vision reads an email from S.W.O.R.D. that reveals the situation in Westview. He manages to break through to a real Westview resident and discovers that Wanda is controlling the town. S.W.O.R.D. sends a drone from the 1980s into Westview and attempt to kill Wanda on Hayward's orders. She emerges from the static field with the drone and warns Hayward to leave her alone. After Sparky unexpectedly dies, Vision confronts Wanda about her actions. They are interrupted again when Pietro arrives; watching the broadcast, Darcy notes that Pietro has been "recast".
Cast
Elizabeth Olsen
Paul Bettany
Debra Jo Rupp
Fred Melamed
Kathryn Hahn
Teyonah Parris
Kat Dennings
Randall Park
The Expanse (Season 5 Episode 10)
Title: Nemesis Games
Directed by: Breck Eisner
Written by: Daniel Abraham & Ty Franck and Naren Shankar
Release Date: February 2, 2021
Summary
As The Rocinante finds itself surrounded by Free Navy ships, Drummer moves against Karal to save it from destruction; she loses members of her crew in protest, and Inaros executes Drummer's associate in retaliation. On Chetzemoka, Naomi breaks a pressure valve, putting the ship into a spin to prevent docking. As Alex attempts a docking maneuver with the Razorback anyway, Naomi flees Chetzemoka in her suit and attempts to warn them off; Bobbie rescues Naomi before her life support gives out, but Alex dies from a stroke during the encounter. The Rocinante's crew reunites on Luna, where Amos tricks Holden into giving Clarissa safe refuge and Bobbie joins the newly-elected Avasarala's team, as Chrisjen signals she intends to use the Rocinante's crew as a role model for winning the war against Inaros. Free Navy ships, aided by Medina Station and Martian warships previously believed missing in action, attack and destroy Earth's garrison at the Ring. As the MCRN Barkeith transits the second gate en route to Laconia, a world beyond one of the gates, the entities that destroyed the Ring Builders begin to awaken and devour the ship, while an alien superstructure orbiting Laconia suddenly blooms with the protomolecule.
Cast
Steven Strait … James Holden
Cas Anvar … Alex Kamal
Dominique Tipper … Naomi Nagata
Wes Chatham … Amos Burton
Frankie Adams … Bobbie Draper
Cara Gee … Camina Drummer
Shohreh Aghdashloo … Chrisjen Avasarala
Nadine Nicole … Clarissa Mao
Keon Alexander … Marco Inaros
Chad L. Coleman … Fred Johnson
Jasai Chase Owens … Filip Inaros
Anna Hopkins … Monica Stuart
Michael Irby … Admiral Delgado
José Zúñiga … Bull
Bahia Watson … Sakai
Sandrine Holt … Oksana
Brent Sexton … Cyn
George Tchortov … Leveau
Olunike Adeliyi … Karal
Vanessa Smythe … Michio
Stephan Tracey … Bertold
Wilex Ly … Serge
Samer Salem … Josep
Infamous Shirts for Naked Bodies

…

You'll feel "shirty" when you buy our gear from the Flying Pork Apparel Co.
New Comics This Week – Sponsored by comiXology

Brian
FUTURE STATE: ROBIN ETERNAL #2
FUTURE STATE: TEEN TITANS #2
STAR WARS #11 CHRISTOPHER ACTION FIGURE VAR
Contact Us
The Infamous Podcast can be found wherever podcasts are found on the Interwebs, feel free to subscribe and follow along on social media. And don't be shy about helping out the show with a 5-star review on Apple Podcasts to help us move up in the ratings.
@infamouspodcast
facebook/infamouspodcast
instagram/infamouspodcast
stitcher
Apple Podcasts
Spotify
Google Play
iHeart Radio
contact@infamouspodcast.com
Our theme music is 'Skate Beat' provided by Michael Henry, with additional music provided by Michael Henry. Find more at MeetMichaelHenry.com.
The Infamous Podcast is hosted by Brian Tudor and Darryl Jasper, is recorded in Cincinnati, Ohio. The show is produced and edited by Brian Tudor.



Subscribe today!