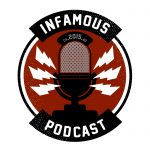 Great Another Hashtag Campaign for an Overlong Self Indulgent "Cut" of a Bad Movie
This week on the podcast, Brian and Darryl try to decide if the #JJCut is really worth worrying about or putting any effort willing it into existence. Plus, Falcon and the Winter Soldier Recap of episode 5. And of course News Bites!
Episode Index
Intro: 0:11
Falcon Winter Soldier 2: 1:37
Army of the Dead: 6:57
BRZRKR #1 Round 4: 10:49
F9: 19:27
Archlight Theaters:  26:42
The J.J. Cut: 34:20
The Falcon and the Winter Soldier: 52:20
News Bites
Sebastian Stan Sings the Praises of Best Boss Kevin Feige & Talks a Possible Season 2 for 'Falcon and the Winter Soldier'
Army of the Dead Official Trailer only on Netflix
BRZRKR #1 goes back for a 4th printing
F9 Original Trailer
Arclight Cinemas And Pacific Theatres Won't Be Reopening; Parent Company Decurion Hands Keys Back To Landlords
Is the JJCut Real?
This past weekend, a massive leak about Disney's Star Wars sequel trilogy was posted on Reddit. Among many interesting pieces of information, the author of the leak claims that there exists a different cut of J.J. Abrams' fairly divisive Star Wars: The Rise of Skywalker.
Alleged Star Wars Leaker Claims Existence Of Alternate Cut of J.J. Abrams' The Rise Of Skywalker
Original Reddit Post: What happened with the Disney Sequel Trilogy and the changes to Episode IX
The Falcon and The Winter Soldier (Season 1 Episode 5)
Title: "Truth"
Directed by: Kari Skogland
Written by: Dalan Musson
Release Date: April 16, 2021
Summary
Wilson and Barnes track down Walker and demand the shield from him, eventually taking it after a fight in which Walker's arm is broken and Wilson's wingsuit destroyed. Barnes finds Zemo in Sokovia and hands him over to the Dora Milaje, while Walker receives a dishonorable discharge and is stripped of his role as Captain America. Later, he is met by Contessa Valentina Allegra de Fontaine. Wilson leaves the damaged wingsuit with Torres and returns to the US to visit Bradley, who reveals more about his past, including his imprisonment after rescuing fellow soldiers who had also been experimented on. Wilson returns home and helps his sister fix the family boat, with assistance from several of their neighbors. Wilson and Barnes, while training with the shield, agree to move on from their pasts and work together. The Flag Smashers plan an attack on the GRC, and are joined by Batroc, who has been released from prison with help from Carter. In a mid-credits scene, Walker builds a new shield from scrap metal and his war medals.
Cast
Anthony Mackie as Sam Wilson / Falcon
Sebastian Stan as Bucky Barnes / Winter Soldier
Daniel Brühl as Baron Helmut Zemo
Emily VanCamp as Sharon Carter / Agent 13
Wyatt Russell as John F. Walker/U.S. Agent
Infamous Shirts for Naked Bodies

…

You'll feel "shirty" when you buy our gear from the Flying Pork Apparel Co.
New Comics This Week – Sponsored by comiXology

Brian
BATMAN: THE DETECTIVE #1
STAR WARS BOUNTY HUNTERS #11
Contact Us
The Infamous Podcast can be found wherever podcasts are found on the Interwebs, feel free to subscribe and follow along on social media. And don't be shy about helping out the show with a 5-star review on Apple Podcasts to help us move up in the ratings.
@infamouspodcast
facebook/infamouspodcast
instagram/infamouspodcast
stitcher
Apple Podcasts
Spotify
Google Play
iHeart Radio
contact@infamouspodcast.com
Our theme music is 'Skate Beat' provided by Michael Henry, with additional music provided by Michael Henry. Find more at MeetMichaelHenry.com.
The Infamous Podcast is hosted by Brian Tudor and Darryl Jasper, is recorded in Cincinnati, Ohio. The show is produced and edited by Brian Tudor.



Subscribe today!