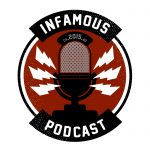 Captain A-Disappointing and his Amazingly Disappointingly Friends
This week on the podcast, Brian and Darryl are talking about The Falcon (err… Captain America) and The Winter Soldier season 1(?) finale, Nightwing #79, and News Bites about Shang-Chi, Secret Invasion, the Netflix MCU Heroes, and more!
Episode Index
Intro: 0:11
Shang-Chi: 3:24
Secret Invasion: 12:50
NBC/MCU Mashup: 17:35
Netflix MCU Characters: 27:30
Nightwing #79: 35:50
Falcon and the Winter Soldier: 50:01
News Bites
Marvel Studios' Shang-Chi and the Legend of the Ten Rings Official Teaser
Emilia Clarke Joins Marvel's 'Secret Invasion' at Disney Plus
With NBA Ratings In Decline, Disney Tries To Provide A Boost With The Marvel Cinematic Universe
Daredevil, Jessica Jones & The Punisher Rumored to Return in the MCU, But with a Twist
Nightwing #79
Summary
Dick Grayson has inherited Alfred's fortune, a puppy, and a whole lot of questions. Who is Mayor Zucco, and what is her relation to the man who murdered Dick's parents? What sinister plans does Blockbuster have for Blüdhaven? What kind of dog food is best for a three-legged puppy? To answer these questions, Dick's going to need a little help from his friends—past and present.
Art by:
Bruno Redondo
Written by:
Tom Taylor
U.S. Price:
3.99
Sale Date:
April 20, 2021
Page Count: 32
The Falcon and The Winter Soldier (Season 1 Episode 6)
Title: "One World, One People"
Directed by: Kari Skogland
Written by: Malcolm Spellman & Josef Sawyer
Release Date: April 23, 2021
Summary
In his new Captain America uniform and flight suit, Sam Wilson arrives in New York to save the GRC from the Flag Smashers' attack. Carter revealed to be the Power Broker, separates Morgenthau from the others and confronts her. Batroc threatens to expose Carter, but she kills him. Wilson attempts to reason with Morgenthau, but Carter kills her when she points a gun at him. After carrying out Morgenthau's body, Wilson convinces the GRC to postpone the forced relocation vote and make efforts to help the people Morgenthau died fighting for. He also has a memorial dedicated to Bradley added to the Captain America museum exhibit. Meanwhile, en route to the Raft prison, the remaining serum-enhanced Flag Smashers are blown up by Zemo's butler. De Fontaine gives Walker a new uniform and asks him to become a new supersoldier codenamed U.S. Agent. Barnes makes amends by telling Nakajima that he killed his son when he was the Winter Soldier. In a mid-credits scene, after receiving a full pardon and an offer to rejoin the CIA, Carter calls one of her contacts, telling them to inform their buyers they now have access to government resources.
Cast
Anthony Mackie as Sam Wilson / Falcon / Captain America
Sebastian Stan as Bucky Barnes / Winter Soldier
Daniel Brühl as Baron Helmut Zemo
Emily VanCamp as Sharon Carter / Agent 13 / The Power Broker
Wyatt Russell as John F. Walker/U.S. Agent
Infamous Shirts for Naked Bodies

…

You'll feel "shirty" when you buy our gear from the Flying Pork Apparel Co.
New Comics This Week – Sponsored by comiXology

Brian
NIGHTWING #79
STAR WARS DOCTOR APHRA #9
WAY OF X #1 YOUNG VAR
Contact Us
The Infamous Podcast can be found wherever podcasts are found on the Interwebs, feel free to subscribe and follow along on social media. And don't be shy about helping out the show with a 5-star review on Apple Podcasts to help us move up in the ratings.
@infamouspodcast
facebook/infamouspodcast
instagram/infamouspodcast
stitcher
Apple Podcasts
Spotify
Google Play
iHeart Radio
contact@infamouspodcast.com
Our theme music is 'Skate Beat' provided by Michael Henry, with additional music provided by Michael Henry. Find more at MeetMichaelHenry.com.
The Infamous Podcast is hosted by Brian Tudor and Darryl Jasper, is recorded in Cincinnati, Ohio. The show is produced and edited by Brian Tudor.



Subscribe today!