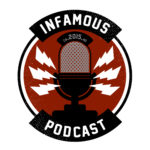 Clone Force 99 Just Wanted to Find Some Power Converteeeers
In this episode of the podcast, Brian and Darryl review episode 3 of The Bad Batch! Plus News Bites about AT&T, Michael Jai White, Snake Eyes, and more!
Episode Index
Intro: 0:11
AT&T: 3:40
Michael Jai White: 11:34
Snake Eyes: 23:23
Shang-Chi: 33:47
The Bad Batch: 54:10
News Bites
AT&T Is Preparing to Merge Media Assets With Discovery
Michael Jai White to Launch Jaigantic Studios in Connecticut
Snake Eyes: G.I. Joe Origins Reveals First Looks At Baroness, Scarlett, Akiko, And Maskless Snake Eyes
Marvel's 'Shang-Chi,' 'Eternals' May Face Uphill Battle to Enter China
The Bad Batch Episode 3
Title: "Replacements"
Directed by: Nathaniel Villanueva
Written by: Matt Michnovetz
Release Date : May 14, 2021
Summary
The damage to their ship from their escape from Saleucami causes the Bad Batch and Omega get stranded on a moon. After an Ordo Moon Dragon steals their ship's power source, Hunter and Omega set out to retrieve it. Hunter is incapacitated, prompting Omega to continue the hunt alone. She tracks the Dragon and manages to retrieve the power source. On Kamino, Admiral Rampart introduces Tarkin to his unit of conscripted soldiers, who will be commanded by Crosshair. Tarkin sends them to Onderon, to wipe out Gerrera's camp. They do, though Gerrera escapes and Crosshair kills a mutinous soldier. Tarkin is impressed and sees potential for conscripted soldiers. This worries Kaminoan Prime Minister Lama Su, who has a plan to ensure Kamino stays relevant to the Empire.
Cast
Dee Bradley Baker as all of the clone troopers in the series, including the members of Clone Force 99 / the Bad Batch
Stephen Stanton as Admiral Tarkin
Bob Bergen as Lama Su
Gwendoline Yeo as Nala Se
Ben Diskin as AZI-3
Matthew Wood as battle droids.
Ian McDiarmid as Darth Sidious
Tom Kane as the narrator
Cara Pifko, Nika Futterman, and Kath Soucie as Suu, Shaeeah, and Jek Lawquane
Ming-Na Wen as Fennec Shand
Infamous Shirts for Naked Bodies

…

You'll feel "shirty" when you buy our gear from the Flying Pork Apparel Co.
New Comics This Week – Sponsored by comiXology

Contact Us
The Infamous Podcast can be found wherever podcasts are found on the Interwebs, feel free to subscribe and follow along on social media. And don't be shy about helping out the show with a 5-star review on Apple Podcasts to help us move up in the ratings.
@infamouspodcast
facebook/infamouspodcast
instagram/infamouspodcast
stitcher
Apple Podcasts
Spotify
Google Play
iHeart Radio
contact@infamouspodcast.com
Our theme music is 'Skate Beat' provided by Michael Henry, with additional music provided by Michael Henry. Find more at MeetMichaelHenry.com.
The Infamous Podcast is hosted by Brian Tudor and Darryl Jasper, is recorded in Cincinnati, Ohio. The show is produced and edited by Brian Tudor.



Subscribe today!