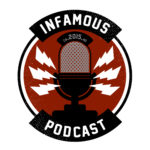 Glass Jaws, Glass Hands, and an Air Tight Alibi
This week on the podcast, Brian and Darryl are talking about the return of Supes and Lolo, the latest issue of Nightwing, and The Bad Batch! Plus, all the best New Bites!
Episode Index
Intro: 0:11
Highlander: 3:25
Green Lantern: 11:08
The Mirror War: 17:40
Dave Filoni: 22:40
Nightwing 80:  30:47
The Bad Batch: 40:47
Supes and Lolo Returns: 52:13
News Bites
Henry Cavill To Star in Lionsgate's 'Highlander' Reboot From Chad Stahelski https://deadline.com/2021/05/henry-cavill-lionsgates-highlander-reboot-chad-stahelski-1234761916/
NO GREEN LANTERN FOR DAVID RAMSEY https://cosmicbook.news/green-lantern-david-ramsey
New Year-Long Star Trek Event Announced, Star Trek: The Mirror War https://boundingintocomics.com/2021/05/19/new-year-long-star-trak-event-announced-star-trek-the-mirror-war/
'The Mandalorian' EP Dave Filoni's 'New' Job at Lucasfilm Isn't Actually New, but Fans on Twitter Got Excited Anyway https://variety.com/2021/tv/news/star-wars-the-mandalorian-dave-filoni-lucasfilm-creative-director-1234978130/
Nightwing #80
Summary
Dick Grayson's always had a big heart. From protecting those persecuted by bullies in his youth, to combating evil alongside Batman as Robin, to pledging his newly inherited wealth to enrich Blüdhaven as Nightwing-his kindness and generosity have always guided his life. But now a new villain stalks the back alleys of Blüdhaven, removing the hearts of the city's most vulnerable. Who is this terrifying new menace named Heartless, and will he be able to resist plucking out the biggest heart in all of Blüdhaven? Read this (literally) heart-wrenching issue to find out!
Art by:
Bruno Redondo
Written by:
Tom Taylor
U.S. Price:
3.99
Sale Date:
April 20, 2021
Page Count: 32
The Bad Batch (Episode 4)
Title: "Cornered"
Directed by: Saul Ruiz
Written by: Christian Taylor
Release Date : May 21, 2021
Summary
On their way to a proposed hiding-place on planet Idaflor, the Bad Batch is forced to stop on Pantora to gather supplies and for Tech to modify their ship's signature to escape the Empire's wanted list. However, the landing bay attendant identifies them and informs Fennec Shand, a mercenary hired to retrieve Omega. Shand comes upon Omega and tries to abduct her, but Hunter arrives and challenges Shand, triggering a furious chase throughout the city. After shaking off Shand and completing the modifications, the Bad Batch depart from Pantora, with Shand remaining in pursuit.
Cast
Dee Bradley Baker as all of the clone troopers in the series, including the members of Clone Force 99 / the Bad Batch
Stephen Stanton as Admiral Tarkin
Bob Bergen as Lama Su
Gwendoline Yeo as Nala Se
Ben Diskin as AZI-3
Matthew Wood as battle droids.
Ian McDiarmid as Darth Sidious
Tom Kane as the narrator
Cara Pifko, Nika Futterman, and Kath Soucie as Suu, Shaeeah, and Jek Lawquane
Ming-Na Wen as Fennec Shand
Superman and Lois (Season 1 Episode 6)
Title: "Broken Trust"
Directed by: Sudz Sutherland
Written by: Katie Aldrin
Release Date: May 18, 2021
Summary
Clark reconsiders his decision to let Jordan play football. Meanwhile, Lois's continued investigation of Morgan Edge requires her to trust an unexpected ally.
Cast
Tyler Hoechlin as Kal-El / Clark Kent / Superman
Elizabeth Tulloch as Lois Lane
Jordan Elsass as Jonathan Kent
Alex Garfin as Jordan Kent
Erik Valdez as Kyle Cushing
Inde Navarrette as Sarah Cushing
Wolé Parks as Captain Luthor
Adam Rayner as Morgan Edge
Dylan Walsh as Samuel Lane
Emmanuelle Chriqui as Lana Lang Cushing
Brenden Fletcher as Thaddeus R. Killgrave
Infamous Shirts for Naked Bodies

…

You'll feel "shirty" when you buy our gear from the Flying Pork Apparel Co.
New Comics This Week – Sponsored by comiXology

Brian
CATWOMAN #31
HEROES REBORN #3 (OF 7) CHRISTOPHER ACTION FIGURE VAR
NIGHTWING #80
STAR WARS BOUNTY HUNTERS #12
WAY OF X #2
Contact Us
The Infamous Podcast can be found wherever podcasts are found on the Interwebs, feel free to subscribe and follow along on social media. And don't be shy about helping out the show with a 5-star review on Apple Podcasts to help us move up in the ratings.
@infamouspodcast
facebook/infamouspodcast
instagram/infamouspodcast
stitcher
Apple Podcasts
Spotify
Google Play
iHeart Radio
contact@infamouspodcast.com
Our theme music is 'Skate Beat' provided by Michael Henry, with additional music provided by Michael Henry. Find more at MeetMichaelHenry.com.
The Infamous Podcast is hosted by Brian Tudor and Darryl Jasper, is recorded in Cincinnati, Ohio. The show is produced and edited by Brian Tudor.



Subscribe today!