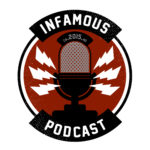 Well, Superman Had a Smashing Reveal This Week!
This week on the podcast, Brian and Darryl are talking Supes and Lolo, The Bad Batch, and New Bites about Kraven, The Tomorrow War, Cobra Kai, and More!
Episode Index
Intro: 0:11
Cobra Kai: 2:38
The Tomorrow War: 7:29
Powerpuff Girls: 15:35
Kraven: 34:40
The Bad Batch: 45:25
Supes and Lolo: 57:10
News Bites
Terry Silver Returns In 'Cobra Kai' Season 4
The Tomorrow War Official Trailer only on Prime Video
Alleged Script Leak From The CW's The Powerpuff Girls Depicts Them As Sex-Obsessed Adults h
'Kraven The Hunter': Aaron Taylor-Johnson To Play Spider-Man Villain In Stand-Alone Pic
The Bad Batch (Episode 5)
Title: "Rampage"
Directed by: Steward Lee
Written by: Tamara Becher-Wilkinson
Release Date : May 28, 2021
Summary
Hoping to discover who hired Shand to retrieve Omega, the Bad Batch goes to Ord Mantell where Echo knows of a Jedi informant named Cid. She offers to find out about Shand in exchange for their help: slavers have kidnapped a child named Muchi, and Cid will receive a reward from Jabba the Hutt if the Bad Batch helps her rescue the child. The Bad Batch finds and fights off the slavers, rescuing Muchi who is young rancor. Taking her to Cid, Muchi is then given to Jabba's right-hand man Bib Fortuna in exchange for the reward. Cid gives some of the rewards to Hunter but is unable to learn who hired Shand. She offers to give the Bad Batch more mercenary work in the future.
Cast
Dee Bradley Baker as all of the clone troopers in the series, including the members of Clone Force 99 / the Bad Batch
Stephen Stanton as Admiral Tarkin
Bob Bergen as Lama Su
Gwendoline Yeo as Nala Se
Ben Diskin as AZI-3
Matthew Wood as battle droids.
Ian McDiarmid as Darth Sidious
Tom Kane as the narrator
Cara Pifko, Nika Futterman, and Kath Soucie as Suu, Shaeeah, and Jek Lawquane
Ming-Na Wen as Fennec Shand
Superman and Lois (Season 1 Episode 7)
Title: "Man of Steel"
Directed by: David Ramsey
Written by: Jai Jamison
Release Date: May 25, 2021
Summary
The Fortress reveals that Jordan's super-hearing has started to come in, causing his headaches. Jordan stays home to focus his hearing, so he does not get overwhelmed by sounds. In doing so, he accidentally overhears a conversation between Sarah and Jonathan, causing him to get jealous. Meanwhile, at Edge's office, Lana must choose five candidates for Edge's "Leadership Program" and suspects that the candidates are potential subjects for Edge's X-Kryptonite army. Concerned with Lois, Superman, and Marcus watching him, Edge has Larr send out a small shipment of X-Kryptonite. Marcus stops the shipment from going anywhere, but Lois confronts him and wants to know who he really is. Marcus says he will only talk to Superman. As Superman goes to Marcus, he attacks him, using red solar flares and a special hammer. However, the twins crash into him with a truck, saving Superman. The DOD holds Marcus captive and reveals that he is John Henry Irons, who died six years ago on their Earth. In flashbacks, Irons was married to Lois and had a daughter, Natasha. Superman and several others with Kryptonian abilities destroyed Metropolis. Lois publicly reported about Kryptonite, before Superman killed her. Irons created his suit with Nat and the AI was initially programmed for Luthor of Irons' Earth. Irons remembers before he left to confront his Earth's Superman, he promised Nat that he would be right back.
Cast
Tyler Hoechlin as Kal-El / Clark Kent / Superman
Elizabeth Tulloch as Lois Lane
Jordan Elsass as Jonathan Kent
Alex Garfin as Jordan Kent
Erik Valdez as Kyle Cushing
Inde Navarrette as Sarah Cushing
Wolé Parks as John Henry Irons
Adam Rayner as Morgan Edge
Dylan Walsh as Samuel Lane
Emmanuelle Chriqui as Lana Lang Cushing
Brenden Fletcher as Thaddeus R. Killgrave
Infamous Shirts for Naked Bodies

…

You'll feel "shirty" when you buy our gear from the Flying Pork Apparel Co.
New Comics This Week – Sponsored by comiXology

Brian
DUNE HOUSE ATREIDES #7
HEROES REBORN #4 (OF 7) CHRISTOPHER ACTION FIGURE VAR
ROBIN #2
STAR WARS DARTH VADER #12
STAR WARS DOCTOR APHRA #10
STRANGE ADVENTURES #10
TMNT THE LAST RONIN #3
WITCHER WITCHS LAMENT #1
X-MEN #20
Contact Us
The Infamous Podcast can be found wherever podcasts are found on the Interwebs, feel free to subscribe and follow along on social media. And don't be shy about helping out the show with a 5-star review on Apple Podcasts to help us move up in the ratings.
@infamouspodcast
facebook/infamouspodcast
instagram/infamouspodcast
stitcher
Apple Podcasts
Spotify
Google Play
iHeart Radio
contact@infamouspodcast.com
Our theme music is 'Skate Beat' provided by Michael Henry, with additional music provided by Michael Henry. Find more at MeetMichaelHenry.com.
The Infamous Podcast is hosted by Brian Tudor and Darryl Jasper, is recorded in Cincinnati, Ohio. The show is produced and edited by Brian Tudor.



Subscribe today!