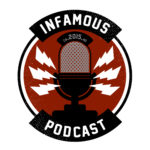 Decommissioning Captain Luthor Too
This week on the podcast, Brian and Darryl are talking Supes and Lolo Episode 8, The Bad Batch Episode 6, and News Bites on Code 8, TMNT, Jupiter's Legacy, and more!
Episode Index
Intro: 0:11
Code 8 Part 2: 6:38
Rogen to Ruin TMNT too: 11:44
Y: The Last Man: 17:30
Jupiter's Legacy: 25:28
The Bad Batch: 35:30
Supes and Lolo: 47:31
News Bites
Robbie Amell & Stephen Amell To Star In 'Code 8' Sequel
Seth Rogen's Teenage Mutant Ninja Turtles Reboot Gets 2023 Release Date
Y: The Last Man Show Premiere Date Set For September
'Supercrooks' Live-Action Millarworld Series Ordered By Netflix As 'Jupiter's Legacy' Releases Cast
The Bad Batch (Episode 6)
Title: "Decommissioned"
Directed by: Nathaniel Villanueva
Written by: Amanda Rose Muñoz
Release Date : June 4, 2021
Summary
Cid entrusts the Bad Batch with the retrieval of a Separatist tactical droid for its battle intel before it is scrubbed at a Corellian decommissioning site. There the clones encounter Trace and Rafa Martez, who are also after the droid, leading to a fight against the facility's droid guards in which their objective is destroyed and Wrecker's inhibitor chip is accidentally activated. After both teams escape together, the sisters reveal that they were trying to acquire the data for an anti-Imperial resistance movement. When they part ways, Hunter gives a copy of the droid's data to the sisters, who then contact their client about the Bad Batch.
Cast
Dee Bradley Baker as all of the clone troopers in the series, including the members of Clone Force 99 / the Bad Batch
Stephen Stanton as Admiral Tarkin
Bob Bergen as Lama Su
Gwendoline Yeo as Nala Se
Ben Diskin as AZI-3
Matthew Wood as battle droids.
Ian McDiarmid as Darth Sidious
Tom Kane as the narrator
Cara Pifko, Nika Futterman, and Kath Soucie as Suu, Shaeeah, and Jek Lawquane
Ming-Na Wen as Fennec Shand
Superman and Lois (Season 1 Episode 8)
Title: "Holding the Wrench"
Directed by: Norma Bailey
Written by: Kristi Korzec
Release Date: June 1, 2021
Summary
At the DOD, Sam & Superman interrogate Irons, but he refuses to tell them, wanting to only speak to Lois. While there, a soldier with Kryptonian powers tries to kidnap Irons but is stopped by Superman & Irons, despite the former inhaling Kryptonite gas. Sam is forced to reveal Project 7734, an R&D Division for weapons designed to harm Superman if he should turn. Meanwhile, at the Kent Farm, Jonathon & Lois explore Irons' RV, where they find photos of him, as well as his Earth's Superman, Lois, and Natalie. When Jonathon explores the RV on his own, trying to find weapons, the AI tries to kill him. However, Superman saves him at the last second. Lois yells at Jonathon in anger, but Clark suggests that there's more on her mind. In a therapy session, Lois reveals that the RV brought back traumatic memories of a miscarriage she had years ago, who would've been named Natalie. Meanwhile, Kyle suggests Sarah try out for a singing competition in school but breaks his promise to support her at the audition, after learning that he wasn't chosen for Edge's Leadership program. Fortunately, Jordan plays the piano while she sings to support her. Irons is released by the DOD and drives off, as Lois apologizes to Jonathon and reveals her miscarriage to him.
Cast
Tyler Hoechlin as Kal-El / Clark Kent / Superman
Elizabeth Tulloch as Lois Lane
Jordan Elsass as Jonathan Kent
Alex Garfin as Jordan Kent
Erik Valdez as Kyle Cushing
Inde Navarrette as Sarah Cushing
Wolé Parks as John Henry Irons
Adam Rayner as Morgan Edge
Dylan Walsh as Samuel Lane
Emmanuelle Chriqui as Lana Lang Cushing
Brenden Fletcher as Thaddeus R. Killgrave
Infamous Shirts for Naked Bodies

…

You'll feel "shirty" when you buy our gear from the Flying Pork Apparel Co.
New Comics This Week – Sponsored by comiXology

Brian
BATMAN #109
CRIME SYNDICATE #4
HEROES REBORN #5 (OF 7) CHRISTOPHER ACTION FIGURE VAR
STAR WARS WAR BOUNTY HUNTERS #1 (OF 5) JTC ACTION FIGURE VAR
Contact Us
The Infamous Podcast can be found wherever podcasts are found on the Interwebs, feel free to subscribe and follow along on social media. And don't be shy about helping out the show with a 5-star review on Apple Podcasts to help us move up in the ratings.
@infamouspodcast
facebook/infamouspodcast
instagram/infamouspodcast
stitcher
Apple Podcasts
Spotify
Google Play
iHeart Radio
contact@infamouspodcast.com
Our theme music is 'Skate Beat' provided by Michael Henry, with additional music provided by Michael Henry. Find more at MeetMichaelHenry.com.
The Infamous Podcast is hosted by Brian Tudor and Darryl Jasper, is recorded in Cincinnati, Ohio. The show is produced and edited by Brian Tudor.



Subscribe today!