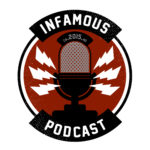 It's The Good, The Bad, and the Loki This Week
This week on the podcast, Brian and Darryl break down the first Masters of the Universe: Revelation trailer (Who needs a hero? We all do!), plus reviews of the latest episodes of Loki, The Bad Batch, and Supes and Lolo!
Episode Index:
Intro: 0:11
Masters of the Universe: Revelation: 3:34
Loki: 25:49
The Bad Batch: 44:33
Superman and Lois: 56:55
Masters of the Universe: Revelation
See the Awesome Trailer HERE
Summary
Masters of the Universe: Revelation, developed by Kevin Smith and produced by Powerhouse Animation Studios, is a sequel to the 1983–1985 Filmation series He-Man and the Masters of the Universe. Masters of the Universe: Revelation is set after the final battle between He-Man and Skeletor and will also tell the tale of Teela, a former captain of the guard of Castle Grayskull who, after the destruction of Eternia, seeks out the missing Sword of Power to prevent the end of the universe.
Netflix Reveals First Trailer For Masters of the Universe: Revelation
He-Man Fraud Exposed; Kevin Smith Caught in a Lie; Not a Fan; All About Teela
Original Kevin Smith Interview with EW.com
Masters of the Universe: Revelation unleashes the powah! with first look at Kevin Smith's series
Loki (Season 1 Episode 1)
Title: "Glorious Purpose"
Directed by: Kate Herron
Written by: Michael Waldron
Release Date : June 9, 2021
Summary
In the Gobi Desert, Mongolia, an alternate timeline version of Loki is captured by the Time Variance Authority (TVA) after escaping from the Battle of New York with the Tesseract in 2012. In the TVA's headquarters, Judge Ravonna Renslayer accuses him of crimes against the Sacred Timeline. Loki believes the TVA should suspect the Avengers, as they went back in time, causing him to end up in this situation. However, Renslayer counters this by saying the Avengers' mission was meant to happen, but Loki's escape was not. Following this, Agent Mobius M. Mobius takes Loki to the Time Theatre to review Loki's past misdeeds and question his habit of killing and hurting people. Loki steals TVA tech to retrieve the Tesseract but gives up escaping upon realizing that the TVA's power exceeds that of the Infinity Stones. Loki returns to the Time Theatre and watches a recording of events of his would-be future, his parents, Frigga and Odin, dying, and his own at the hands of Thanos. Realizing that his cruelty and mischief will not lead to his ascendance, Loki agrees to work with Mobius to protect the Sacred Timeline from a rogue variant of himself.
Cast
Tom Hiddleston – Loki
Gugu Mbatha-Raw – Ravonna Renslayer
Wunmi Mosaku – Hunter B-15
Eugene Cordero – Casey
Tara Strong – Miss Minutes (voice)
Owen Wilson – Mobius M. Mobius
The Bad Batch (Season 1 Episode 7)
Title: "Battle Scars"
Directed by: Saul Ruiz
Written by: Jennifer Corbett
Release Date : June 11, 2021
Summary
After failing to return the tactical droid's data, Cid tells the Bad Batch that they will need to do a big job to pay off their debt to her. They are interrupted by the arrival of Captain Rex, a clone trooper who removed his inhibitor chip and who is horrified to learn that the Bad Batch has not removed theirs. They go to Bracca, a starship graveyard planet controlled by the Scrapper Guild, and sneak onto a Jedi cruiser to use its medical bay. Wrecker grows agitated as they attempt to remove his chip, and succumbs to Order 66, but Rex is able to subdue him and his chip is removed. Once all of the chips are removed, Rex goes his own way. Hunter is then spotted by members of the Scrapper Guild, as they plan to notify the Empire of their whereabouts.
Cast
Dee Bradley Baker as all of the clone troopers in the series, including the members of Clone Force 99 / the Bad Batch
Stephen Stanton as Admiral Tarkin
Bob Bergen as Lama Su
Gwendoline Yeo as Nala Se
Ben Diskin as AZI-3
Matthew Wood as battle droids.
Ian McDiarmid as Darth Sidious
Tom Kane as the narrator
Cara Pifko, Nika Futterman, and Kath Soucie as Suu, Shaeeah, and Jek Lawquane
Ming-Na Wen as Fennec Shand
Superman and Lois (Season 1 Episode 9)
Title: "Loyal Subjekts"
Directed by: Eric Dean Seaton
Written by: Andrew N. Wong
Release Date: June 8, 2021
Summary
Edge realizes that Lana has been feeding Lois intel after the latter confronts him about putting Kryptonian consciousnesses into people. Jordan is infected by the Kryptonite gas inhaled by his father and is taken to the Fortress of Solitude so that Jor-El's A.I. can help heal him. This forces him to miss Sarah's talent show performance, causing a rift between the two. Meanwhile, Edge activates his Subjekts, including Emily, and has them attack the Kent farm. Jonathan and Sam fight them with Project 7734 weapons before Kyle arrives, revealing himself as one of Edge's Subjekts. Superman returns to the farm and drives the attackers away. Kyle returns home and tells Lana he blacked out and does not remember what happened. Clark and Lois realize that the reason Edge is staying in Smallville is that only the local people can become non-flawed Subjekts as they have been exposed to the X-Kryptonite in the ground for a long period of time. Edge later summons Superman and reveals that he is a Kryptonian who arrived on Earth at the same time as his "brother".
Cast
Tyler Hoechlin as Kal-El / Clark Kent / Superman
Elizabeth Tulloch as Lois Lane
Jordan Elsass as Jonathan Kent
Alex Garfin as Jordan Kent
Erik Valdez as Kyle Cushing
Inde Navarrette as Sarah Cushing
Wolé Parks as John Henry Irons
Adam Rayner as Morgan Edge
Dylan Walsh as Samuel Lane
Emmanuelle Chriqui as Lana Lang Cushing
Infamous Shirts for Naked Bodies

…

You'll feel "shirty" when you buy our gear from the Flying Pork Apparel Co.
New Comics This Week – Sponsored by comiXology

Brian
BATMAN: THE DETECTIVE #3
HEROES REBORN #6 (OF 7) CHRISTOPHER ACTION FIGURE VAR
THE JOKER #4
STAR WARS BOUNTY HUNTERS #13 WOBH
X-MEN #21 GALA
Contact Us
The Infamous Podcast can be found wherever podcasts are found on the Interwebs, feel free to subscribe and follow along on social media. And don't be shy about helping out the show with a 5-star review on Apple Podcasts to help us move up in the ratings.
@infamouspodcast
facebook/infamouspodcast
instagram/infamouspodcast
stitcher
Apple Podcasts
Spotify
Google Play
iHeart Radio
contact@infamouspodcast.com
Our theme music is 'Skate Beat' provided by Michael Henry, with additional music provided by Michael Henry. Find more at MeetMichaelHenry.com.
The Infamous Podcast is hosted by Brian Tudor and Darryl Jasper, is recorded in Cincinnati, Ohio. The show is produced and edited by Brian Tudor.



Subscribe today!