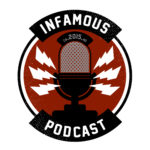 Bite-Wing Attacks!
This week on the podcast, Brian and Darryl are talking BRZRKR #3, Nightwing #81, Loki, The Bad Batch, and Superman and Lois!
Episode Index
Intro: 0:11
BRZRKR: 4:05
Special Announcement: 16:32
Nightwing: 17:19
Loki: 34:39
The Bad Batch: 48:08
Supes and Lolo: 1:01:13
BRZRKR #3
Written by: Matt Kindt and  Keanu Reeves
Pencils by: Ron Garney
Colored by: Bill Crabtree
Cover by: Rafael Grampa
Release Date: June 16, 2021
Page Count: 25
Summary
The shocking history of B is revealed as Diana digs deeper into his memories. Meanwhile, the mysterious Caldwell makes his next move to take advantage of this information — and put his master plan into motion.
Find the Digital Comic HERE https://www.comixology.com/BRZRKR-3/digital-comic/945705?ref=c2VhcmNoL2luZGV4L2Rlc2t0b3Avc2xpZGVyTGlzdC90b3BSZXN1bHRzU2xpZGVy
Nightwing #81
Pencils and Inks by: Bruno Redondo
Color by: Adriano Lucas
Written by: Tom Taylor
Cover by: Bruno Redondo
Release Date: June 15, 2021
Page Count: 26
Summary
Dick Grayson trades out his escrima sticks for a magnifying glass and a sleuth hat to investigate Blüdhaven's new mayor, Melinda Zucco, and find out how the daughter of the man who murdered Dick's parents came to power in Nightwing's city. But his investigative adventure is cut short when he comes face to face with the most horrendous villain in the history of Blüdhaven… HEARTLESS.
Find the Digital Comic HERE https://www.comixology.com/Nightwing-2016-81/digital-comic/945428?ref=c2VhcmNoL2luZGV4L2Rlc2t0b3Avc2xpZGVyTGlzdC90b3BSZXN1bHRzU2xpZGVy
Loki (Season 1 Episode 2)
Title: "The Variant"
Directed by: Kate Herron
Written by: Elissa Karasik
Release Date : June 16, 2021
Summary
Loki joins a TVA mission following an ambush by the fugitive Variant of Loki in 1985, in Oshkosh, Wisconsin. He wants assurance that the TVA will let him meet the Time Keepers instead of disintegrating him but Agent Mobius figures out that he is stalling. Back at the TVA headquarters, Mobius convinces Renslayer to give Loki another chance. They begin researching and Loki figures out that the fugitive variant is hiding in an apocalyptic event like Ragnarok where they can go undetected because nothing they do can change the timeline. They narrow it down to a hurricane in Alabama in 2050. To confirm his theory, TVA agents travel to Alabama, and Loki is paired with Hunter B-15. The fugitive variant uses body swap to talk to Loki through Hunter B-15 and two men before eventually revealing herself as Lady Loki, a female version of Loki. She has a countdown clock connected to the reset charges she has been stealing from the TVA. As the clock runs out, the reset charges disappear, creating new timeline branches at different points in time. Lady Loki then teleports into a timeline, and Loki follows her.
Cast
Tom Hiddleston – Loki
Gugu Mbatha-Raw – Ravonna Renslayer
Wunmi Mosaku – Hunter B-15
Eugene Cordero – Casey
Tara Strong – Miss Minutes (voice)
Owen Wilson – Mobius M. Mobius
The Bad Batch (Season 1 Episode 8)
Title: "Reunion"
Directed by: Steward Lee
Written by: Christian Taylor
Release Date : June 18, 2021
Summary
The Scrapper Guild informs the Empire of the Bad Batch's location, and Crosshair is sent to kill them. Concerned that Omega will not be returned safely, Lama Su hires a second bounty hunter to retrieve the girl. Crosshair cuts the Bad Batch off from their ship so they attempt to escape through the cruiser's ion engine. Crosshair pins them inside and has the engine turned on, but they use explosives salvaged from the cruiser's armory to escape. Crosshair is injured by the engine's ignition. Hunter and Omega are confronted by bounty hunter Cad Bane, who shoots Hunter in the chest and kidnaps Omega. The rest of the group catch up, carry the injured Hunter onto their ship, and escape.
Cast
Dee Bradley Baker as all of the clone troopers in the series, including the members of Clone Force 99 / the Bad Batch
Stephen Stanton as Admiral Tarkin
Bob Bergen as Lama Su
Gwendoline Yeo as Nala Se
Ben Diskin as AZI-3
Matthew Wood as battle droids.
Ian McDiarmid as Darth Sidious
Tom Kane as the narrator
Cara Pifko, Nika Futterman, and Kath Soucie as Suu, Shaeeah, and Jek Lawquane
Ming-Na Wen as Fennec Shand
Superman and Lois (Season 1 Episode 10)
Title: "O Mother, Where Art Thou?"
Directed by: Harry Jierjian
Written by: Adam Mallinger
Release Date: June 15, 2021
Summary
Edge reveals himself as Tal-Rho, son of Zeta-Rho, his father, and Lara Van-El, his & Superman's mother. Edge's pod landed in England, where he was kept in prison & treated like an experiment. Edge revealed that the Eradicator, the device used to implant Kryptonian minds & DNA into humans, was created by their mother. Superman & the DOD use the Eradicator to implant his mother's mind in Lana, so she can reverse the process on Edge's Subjekts. Meanwhile, the twins tell Sarah the truth about Kyle, and she sees the Kryptonian inside of him. Fortunately, Superman uses the Eradicator and powers it using himself, returning everyone back to normal, including Kyle and Lana. Superman lands close to the Fortress before passing out, now drained of his powers. Elsewhere, Edge & Larr are in a canyon, preparing their next move.
Cast
Tyler Hoechlin as Kal-El / Clark Kent / Superman
Elizabeth Tulloch as Lois Lane
Jordan Elsass as Jonathan Kent
Alex Garfin as Jordan Kent
Erik Valdez as Kyle Cushing
Inde Navarrette as Sarah Cushing
Wolé Parks as John Henry Irons
Adam Rayner as Morgan Edge
Dylan Walsh as Samuel Lane
Emmanuelle Chriqui as Lana Lang Cushing
Infamous Shirts for Naked Bodies

…

You'll feel "shirty" when you buy our gear from the Flying Pork Apparel Co.
New Comics This Week – Sponsored by comiXology

Brian
BRZRKR (BERZERKER) #3
CATWOMAN #32
HEROES REBORN #7 (OF 7) CHRISTOPHER ACTION FIGURE VAR
JUPITERS LEGACY REQUIEM #1
NIGHTWING #81
STAR WARS #14 CHRISTOPHER ACTION FIGURE VAR
Contact Us
The Infamous Podcast can be found wherever podcasts are found on the Interwebs, feel free to subscribe and follow along on social media. And don't be shy about helping out the show with a 5-star review on Apple Podcasts to help us move up in the ratings.
@infamouspodcast
facebook/infamouspodcast
instagram/infamouspodcast
stitcher
Apple Podcasts
Spotify
Google Play
iHeart Radio
contact@infamouspodcast.com
Our theme music is 'Skate Beat' provided by Michael Henry, with additional music provided by Michael Henry. Find more at MeetMichaelHenry.com.
The Infamous Podcast is hosted by Brian Tudor and Darryl Jasper, is recorded in Cincinnati, Ohio. The show is produced and edited by Brian Tudor.



Subscribe today!