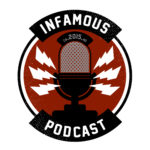 Loki had a cataclysm, Supes and Lolo had a bunch of them, and a new Shang-Chi trailer…
This week on the podcast, Brian and Darryl have news on the new Supernatural prequel in the works, Az from HeelvsBabyface gets banned for reasons, and Shang-Chi's second trailer is better. Plus reviews for the latest episodes of Loki, The Bad Batch, and Superman and Lois!
Episode Index
Intro: 0:11
The Winchesters: 3:15
Heel vs Babyface: 17:47
Shang-Chi: 29:14
Loki: 38:57
The Bad Batch: 55:05
Superman and Lois: 1:06:53
News Bites
'Supernatural' Prequel 'The Winchesters' In Works At The CW From Jensen & Danneel Ackles
Twitter Bans YouTuber Heel vs Babyface For Game Of Thrones Quote
Marvel Studios' Shang-Chi and the Legend of the Ten Rings Official Trailer
Loki (Season 1 Episode 3)
Title: "Lamentis"
Directed by: Kate Herron
Written by: Bisha K. Ali
Release Date : June 22, 2021
Summary
Loki follows the Variant, who goes by Sylvie, to the TVA. Sylvie attempts to visit the Time-Keepers, while Loki tries to apprehend her. Renslayer attacks both of them, so Loki uses a TemPad to teleport himself and Sylvie away. They arrive at 2077 Lamentis-1, a moon that is soon to be crushed by a planet. Both cannot escape due to the TemPad having run out of power. They agree to work together because Loki has magically hidden the TemPad, while only Sylvie knows how to recharge it. They sneak aboard a train bound for the Ark, an evacuation spaceship, intending to use the Ark to recharge the TemPad. Loki gets drunk, causing the guards to discover them. During the fight, Loki is thrown off the train, and Sylvie follows him. Loki shows that the TemPad is broken, so the duo changes their plan, intending to commandeer the Ark to escape. During their journey on foot, Sylvie says that the TVA's workers are all variants. Rather than creations of the Time-Keepers as Mobius claimed. Loki and Sylvie fight their way through guards while trying to board the Ark, but the Ark is destroyed by a meteor, leaving them stranded.
Cast
Tom Hiddleston – Loki
Gugu Mbatha-Raw – Ravonna Renslayer
Sophia Di Martino – Sylvie (Lady Loki)
Eugene Cordero – Casey
Tara Strong – Miss Minutes (voice)
Owen Wilson – Mobius M. Mobius
The Bad Batch (Season 1 Episode 9)
Title: "Bounty Lost"
Directed by: Brad Rau and Nathaniel Villanueva
Written by: Matt Michnovetz
Release Date : June 22, 2021
Summary
While chasing after Bane, the Bad Batch learns from Tech that Omega is an unmodified replication of Jango Fett, making her the only available source for fresh cloning material. On her way to an old Kaminoan facility on Bora Vio for her delivery, Omega tricks Bane's droid aide Todo into releasing her and enables the Bad Batch to trace her. Lama Su sends Taun We to Bora Vio and orders Nala Se to eliminate Omega after retrieving genetic samples from her. Informed by Nala Se, Fennec Shand arrives on Bora Vio, kills Taun We, and duels Bane, allowing Omega to escape and be retrieved by her friends.
Cast
Dee Bradley Baker as all of the clone troopers in the series, including the members of Clone Force 99 / the Bad Batch
Stephen Stanton as Admiral Tarkin
Bob Bergen as Lama Su
Gwendoline Yeo as Nala Se
Ben Diskin as AZI-3
Matthew Wood as battle droids.
Ian McDiarmid as Darth Sidious
Tom Kane as the narrator
Cara Pifko, Nika Futterman, and Kath Soucie as Suu, Shaeeah, and Jek Lawquane
Ming-Na Wen as Fennec Shand
Superman and Lois (Season 1 Episode 10)
Title: "A Brief Reminiscence In-Between Cataclysmic Events"
Directed by: Gregory Smith
Written by: Brent Fletcher
Release Date: June 22, 2021
Summary
Superman experiences flashbacks of his life before and after meeting Lois, including discovering his Kryptonian heritage, starting his career at The Daily Planet, fighting Atom-Man, and first meeting Lois, their marriage, and the birth of the twin sons. Throughout these flashbacks, he sees images of a ghostly figure in black, which he eventually deduces to be Tal-Rho. Superman awakes from his dream to discover Tal-Rho had followed him to the Fortress of Solitude and explored his memories using Kryptonian technology invented by Ter-Loc, revealing Superman's human family. Tal-Rho demands Superman's allegiance but is refused. A weakened Superman is unable to prevent Tal-Rho from destroying the crystal housing the copy of Jor-El's consciousness and leaving for the Kent farm and threatening his family. At the Kent farm, Superman arrives just in time to save his family, swearing allegiance to Tal-Rho in exchange for their safety. Tal-Rho takes Superman to his desert fortress and places him in the Eradicator under the guidance of Zeta-Rho's holographic representation, while Lois calls John and expresses concern that Superman has been turned by Tal-Rho.
Cast
Tyler Hoechlin as Kal-El / Clark Kent / Superman
Elizabeth Tulloch as Lois Lane
Jordan Elsass as Jonathan Kent
Alex Garfin as Jordan Kent
Erik Valdez as Kyle Cushing
Inde Navarrette as Sarah Cushing
Wolé Parks as John Henry Irons
Adam Rayner as Morgan Edge
Dylan Walsh as Samuel Lane
Emmanuelle Chriqui as Lana Lang Cushing
Infamous Shirts for Naked Bodies

…

You'll feel "shirty" when you buy our gear from the Flying Pork Apparel Co.
New Comics This Week – Sponsored by comiXology

Brian
CHECKMATE #1
HEROES RETURN #1 CHRISTOPHER ACTION FIGURE VAR
ROBIN #3
STAR WARS DARTH VADER #13 WOBH
WAY OF X #3 GALA
X-MEN LEGENDS #4 CHRISTOPHER ACTION FIGURE VAR
Contact Us
The Infamous Podcast can be found wherever podcasts are found on the Interwebs, feel free to subscribe and follow along on social media. And don't be shy about helping out the show with a 5-star review on Apple Podcasts to help us move up in the ratings.
@infamouspodcast
facebook/infamouspodcast
instagram/infamouspodcast
stitcher
Apple Podcasts
Spotify
Google Play
iHeart Radio
contact@infamouspodcast.com
Our theme music is 'Skate Beat' provided by Michael Henry, with additional music provided by Michael Henry. Find more at MeetMichaelHenry.com.
The Infamous Podcast is hosted by Brian Tudor and Darryl Jasper, is recorded in Cincinnati, Ohio. The show is produced and edited by Brian Tudor.



Subscribe today!