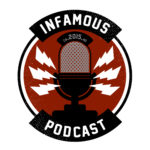 Trailer Season is Here!
This week on the podcast, Brian and Darryl, say goodbye to Richard Donner, Ask What If…? with the MCAU, Prepare for a visit back to Rivia, and prepare for a Tomorrow War that may never come to pass.
Episode Index
Intro: 0:11
Richard Donner: 3:30
What If…?: 9:51
The Witcher: 21:00
The Tomorrow War: 38:20
News Bites
Richard Donner Dies: 'Superman', 'Lethal Weapon' And 'The Goonies' Director Was 91
Marvel Studios' What If…? Official Trailer Coming to Disney+ 08/11/2021
The Witcher: Season 2 Teaser Trailer Coming to Netflix Netflix 12/17/2021
The Witcher: Nightmare of the Wolf Coming to Netflix 08/23/2021
'The Tomorrow War 2': Amazon & Skydance Already In Talks For Sequel Re-teaming With Chris Pratt, Director Chris McKay & More
The Tomorrow War

(2021)

Summary

The world is stunned when a group of time travelers arrive from the year 2051 to deliver an urgent message: thirty years in the future, mankind is losing a global war against a deadly alien species.

Crew

Directed by
Chris McKay

Produced by
David Ellison
Dana Goldberg
Don Granger
Jules Daly
David S. Goyer
Adam Kolbrenner

Written by
Zach Dean

Music by
Lorne Balfe

Cinematography
Larry Fong

Edited by
Roger Barton
Garret Elkins

Production

Production Companies
Skydance Media
Paramount Pictures
New Republic Pictures
Phantom Four Films
Lit Entertainment Group

Distributed by
Amazon Studios

Release date
July 2, 2021

Running Time
138 minutes

Budget
$200 million

Cast

Chris Pratt as James Daniel "Dan" Forester Jr
Yvonne Strahovski as Colonel Muri Forester
Ryan Kiera Armstrong as young Muri Forester
J. K. Simmons as James Daniel Forester Sr.
Betty Gilpin as Emmy Forester
Sam Richardson as Charlie
Edwin Hodge as Dorian
Jasmine Mathews as Lt. Hart
Keith Powers as Major Greenwood
In addition, Mary Lynn Rajskub and Mike Mitchell portray draftees Norah and Cowan, respectively, while Seth Scenall portrays Martin, Dan's student.
Infamous Shirts for Naked Bodies

…

You'll feel "shirty" when you buy our gear from the Flying Pork Apparel Co.
New Comics This Week – Sponsored by comiXology

Brian
BATMAN #110
MASTERS OF THE UNIVERSE REVELATION #1
STAR WARS BOUNTY HUNTERS #14
X-MEN #1 YOUNG VAR
Contact Us
The Infamous Podcast can be found wherever podcasts are found on the Interwebs, feel free to subscribe and follow along on social media. And don't be shy about helping out the show with a 5-star review on Apple Podcasts to help us move up in the ratings.
@infamouspodcast
facebook/infamouspodcast
instagram/infamouspodcast
stitcher
Apple Podcasts
Spotify
Google Play
iHeart Radio
contact@infamouspodcast.com
Our theme music is 'Skate Beat' provided by Michael Henry, with additional music provided by Michael Henry. Find more at MeetMichaelHenry.com.
The Infamous Podcast is hosted by Brian Tudor and Darryl Jasper, is recorded in Cincinnati, Ohio. The show is produced and edited by Brian Tudor.



Subscribe today!