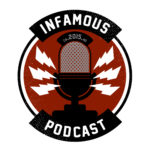 What Happens When You Make THE Black Widow "A Dime a Dozen"?
This week on the podcast, Brian and Darryl review Black Widow, talk about the Loki Finale, and gush over the return of Superman and Lois. Plus, News Bites about SilverHawks and Star Trek.
Episode Index
Intro: 0:11
SilverHawks: 5:40
Star Trek: 14:55
Loki: 24:20
Supes and Lolo: 48:20
Black Widow: 1:05:50
News Bites
Classic '80s TV Show 'SilverHawks' Being Reanimated By The Nacelle Company
New Star Trek Movie Is Happening, Chris Pine's Crew Returns with WandaVision Director
Loki (Season 1 Episode 6)
Title: "For All Time. Always."
Directed by: Kate Herron
Written by: Michael Waldron and Eric Martin
Release Date : July 14, 2021
Summary
In the Citadel at the End of Time, Loki and Sylvie meet Miss Minutes and reject an offer from her creator, "He Who Remains", to return them to the timeline with everything they desire. Meanwhile, Renslayer leaves on a mission to find "free will" after receiving information from He Who Remains. B-15 proves to TVA troopers their variant status by showing a Renslayer variant who is a school vice-principal. He Who Remains tells Loki and Sylvie that he ended a multiversal war caused by his variants, isolated his timeline, and created the TVA. As he has grown weary, he offers them a choice: kill him and end the singular timeline, risking another multiversal war, or become his chosen successors in overseeing the TVA and the singular timeline. Sylvie decides to kill him, while Loki pleads with her to stop. They kiss, but Sylvie sends Loki back to TVA headquarters. She kills He Who Remains, unleashing a multiverse with timelines that cannot be pruned. At the TVA headquarters, Loki warns B-15 and Mobius about variants of He Who Remains. But they do not recognize Loki. Loki sees that a statue of one of these variants, Kang, has replaced those of the Time-Keepers.
Cast
Tom Hiddleston – Loki
Gugu Mbatha-Raw – Ravonna Renslayer
Sophia Di Martino – Sylvie (Lady Loki)
Eugene Cordero – Casey
Tara Strong – Miss Minutes (voice)
Owen Wilson – Mobius M. Mobius
Superman and Lois (Season 1 Episode 12)
Title: "Through the Valley of Death"
Directed by: Alexandra La Roche
Written by: Katie Aldrin & Michael Narducci
Release Date: July 13, 2021
Summary
Lois and John Henry Irons can't seem to agree on the best way to stop Morgan Edge; Jonathan encourages Jordan to focus on strengthening his powers to help locate their dad; an old friend is brought in to help with the search.
Cast
Tyler Hoechlin as Kal-El / Clark Kent / Superman
Elizabeth Tulloch as Lois Lane
Jordan Elsass as Jonathan Kent
Alex Garfin as Jordan Kent
Erik Valdez as Kyle Cushing
Inde Navarrette as Sarah Cushing
Wolé Parks as John Henry Irons
Adam Rayner as Morgan Edge
Dylan Walsh as Samuel Lane
Emmanuelle Chriqui as Lana Lang Cushing
Black Widow (2021)
Summary
Is an action-packed spy thriller "Black Widow," Natasha Romanoff aka Black Widow confronts the darker parts of her ledger when a dangerous conspiracy with ties to her past arises. Pursued by a force that will stop at nothing to bring her down, Natasha must deal with her history as a spy and the broken relationships left in her wake long before she became an Avenger.
Crew
Directed by
Cate Shortland
Screenplay by
Eric Pearson
Story by
Jac Schaeffer
Ned Benson
Based on
Marvel Comics
Produced by
Kevin Feige
Cinematography
Gabriel Beristain
Edited by
Leigh Folsom Boyd
Matthew Schmidt
Music by
Lorne Balfe
Production
Production Company
Marvel Studios
Distributed by
Walt Disney Studios
Motion Pictures
Release date
June 29, 2021 (World Premieres)
July 9, 2021 (United States)
Running Time
134 minutes
Budget
$200 million
Box Office
$219.7 million
Cast
Scarlett Johansson as Natasha Romanoff / Black Widow
Florence Pugh as Yelena Belova / Black Widow
David Harbour as Alexei Shostakov / Red Guardian
Rachel Weisz as Melina Vostokoff / Black Widow / Iron Maiden
Ray Winstone as Dreykov
Andy Lister as Taskmaster
Olga Kurylenko as Antonia Dreykov / Taskmaster's CGI Head
O-T Fagbenle as Rick Mason
William Hurt as Thaddeus Ross
Julia Louis-Dreyfus as Valentina Allegra de Fontaine
Infamous Shirts for Naked Bodies

…

You'll feel "shirty" when you buy our gear from the Flying Pork Apparel Co.
New Comics This Week – Sponsored by comiXology

Brian
BATMAN THE DETECTIVE #4
INFINITE FRONTIER #2
THE JOKER #5
SINISTER WAR #1 (OF 4) VICENTINI VAR
STAR WARS DOCTOR APHRA #12 CAMUNCOLI HEADSHOT VAR WOBH
STAR WARS WAR BOUNTY HUNTERS #2 (OF 5) JTC ACTION FIGURE VAR
WAY OF X #4
Contact Us
The Infamous Podcast can be found wherever podcasts are found on the Interwebs, feel free to subscribe and follow along on social media. And don't be shy about helping out the show with a 5-star review on Apple Podcasts to help us move up in the ratings.
@infamouspodcast
facebook/infamouspodcast
instagram/infamouspodcast
stitcher
Apple Podcasts
Spotify
Google Play
iHeart Radio
contact@infamouspodcast.com
Our theme music is 'Skate Beat' provided by Michael Henry, with additional music provided by Michael Henry. Find more at MeetMichaelHenry.com.
The Infamous Podcast is hosted by Brian Tudor and Darryl Jasper, is recorded in Cincinnati, Ohio. The show is produced and edited by Brian Tudor.



Subscribe today!