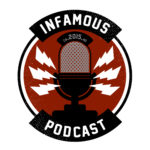 When is a Star-Lord Not a Star-Lord?
This week on the podcast, Brian and Darryl gush over the Superman and Lois season 1 finale! Plus, DC Comics on the web, Nightwing #83, What If… ? Episode 2, and Heels Episode 1.
Episode Index
Intro: 0:11
DC Comics Webtoon: 05:23
Nightwing #83: 11:12
What If…?: 24:44
Heels: 42:04
Supes and Lolo: 54:32
News Bite
DC Characters Are Coming to Webcomics Through Deal With Webtoon
Written by Tom Taylor
Pencils by Bruno Redondo and Cian Tormey
Inks by Bruno Redondo and Cian Tormey
Colored by Adriano Lucas
Cover by Adriano Lucas and Bruno Redondo
Summary
It's a fight for the soul of the city! Now that Dick Grayson has inherited more money than he could possibly need, he has an idea on how he can help the city with it-and it's time for him to announce it to the world! But with Blüdhaven's so beyond saving, what idea does he have that could possibly save it? Meanwhile, an unexpected figure comes into play with a plan to buy the city (and all the power that goes with it) from Blockbuster. Things are about to get messy for new public figure Dick Grayson, but maybe he can enlist some help from his "friend" Nightwing!
What If…? (Season 1 Episode 2)
Title: "What If… T'Challa Became a Star-Lord?"
Directed by: Bryan Andrews
Written by: Matthew Chauncey
Release Date : August 18, 2021
Summary
In 1988, the Ravagers are sent to Earth by the Celestial Ego to retrieve his son Peter Quill, but mistakenly abduct a young T'Challa from Wakanda. He joins them to explore the galaxy. 20 years later, T'Challa has become a famous galactic outlaw mercenary, 'Star-Lord', while a reformed Thanos and Korath have joined the Ravagers roster. Nebula approaches the Ravagers, proposing to steal the Embers of Genesis, cosmic dust capable of terraforming ecosystems and eradicating galactic hunger, from the new galactic kingpin Taneleer Tivan. To get close to Tivan on Knowhere, they offer him the Power Stone Orb that T'Challa obtained from Morag. In Tivan's vast collection, T'Challa finds a Wakandan spacecraft sent to find him, revealing that Wakanda was not destroyed as Ravager leader Yondu Udonta claimed. Nebula seemingly betrays the Ravagers, leading to their temporary capture, as she executes a triple cross on Tivan to obtain the Embers. Tivan's slave Carina frees T'Challa. The Ravagers and Carina defeat Tivan and his henchmen, the Black Order. Carina frees Tivan's numerous captives, leaving him at their mercy. Afterward, the Ravagers travel to Wakanda, where T'Challa reunites with his family. Elsewhere on Earth, Ego approaches Quill, who is a restaurant janitor.
Cast
Jeffrey Wright as Uatu / The Watcher
Chadwick Boseman as Star-Lord T'Challa
Michael Rooker as Yondu Udonta
Josh Brolin as Thanos
Benicio del Toro as Taneleer Tivan / The Collector
Kurt Russell as Ego
Ophelia Lovibond as Carina
Carrie Coon as Proxima Midnight
Tom Vaughan-Lawlor as Ebony Maw
Karen Gillan as Nebula
Djimon Hounsou as Korath the Pursuer
John Kani as T'Chaka
Sean Gunn as Kraglin Obfonteri
Chris Sullivan as Taserface
Seth Green as Howard the Duck
Danai Gurira as Okoye
Fred Tatasciore as Drax and Corvus Glaive
Brian T. Delaney as Peter Quill
Heels (Season 1 Episode 1)
Title: "Kayfabe"
Directed by: Pete Segal
Written by: Michael Waldron
Release Date: August 15, 2021
Summary
Two brothers and rivals, one a villain, or "heel" in professional wrestling, the other a hero, or "face" play out scripted matches as they war over their late father's wrestling promotion and vie for national attention in small-town Georgia.
Cast
Main
Stephen Amell as Jack Spade
Alexander Ludwig as Ace Spade
Alison Luff as Staci Spade
Mary McCormack as Willie Day
Kelli Berglund as Crystal Tyler
Allen Maldonado as Rooster Robbins
James Harrison as Apocalypse
Roxton Garcia as Thomas Spade
Chris Bauer as Wild Bill Hancock
Recurring
David James Elliott as Tom Spade
CM Punk as Ricky Rabies
Bonnie Somerville as Vicky Rabies
Superman and Lois (Season 1 Episode 14)
Title: "Last Sons of Krypton"
Directed by: Tom Cavanagh
Story by : Kristi Korzec & Michael Narducci
Teleplay by : Brent Fletcher & Todd Helbing
Release Date: August 17, 2021
Summary
Zeta-Rho allows Jordan to contact Superman and keeps him busy, while Tal-Rho turns six DOD soldiers into Krypton's Defense Council. Tal-Rho enters the Shuster Mines to resurrect Krypton, while Superman and Irons fight Zeta-Rho and the Council. Irons knocks out Zeta-Rho and takes an unconscious Jordan to the farm, where Lois enters his mind with Tal-Rho's Kryptonian device and successfully convinces him of his strength, expelling Zeta-Rho. Meanwhile, Superman holds Tal-Rho in place while Irons throws his kinetic hammer, powered with solar energy, at him at maximum force, depowering him and ending the conflict. Superman goes public with the truth about Edge's origin. The Cushings decide to stay in Smallville after Kyle is offered his old job back. Lois purchases half of the Gazette to keep Chrissy from selling it away. Sam decides to step down from active duty at the DOD. Superman recovers the pieces of his father's crystal from the Fortress of Solitude and buries them at the Kent Farm. Irons plans to leave Smallville when a vessel locks onto his suit and lands at the farm. His daughter comes out of the vessel and mistakes Lois for her mom.
Cast
Tyler Hoechlin as Kal-El / Clark Kent / Superman
Elizabeth Tulloch as Lois Lane
Jordan Elsass as Jonathan Kent
Alex Garfin as Jordan Kent
Erik Valdez as Kyle Cushing
Inde Navarrette as Sarah Cushing
Wolé Parks as John Henry Irons
Adam Rayner as Morgan Edge
Dylan Walsh as Samuel Lane
Emmanuelle Chriqui as Lana Lang Cushing
Infamous Shirts for Naked Bodies

…

You'll feel "shirty" when you buy our gear from the Flying Pork Apparel Co.
New Comics This Week – Sponsored by comiXology

Brian
CATWOMAN #34
JUPITERS LEGACY REQUIEM #3
NIGHTWING #83
SINISTER WAR #3
SUPERMAN AND THE AUTHORITY #2
STAR WARS #16 NAKAYAMA WANTED POSTER VAR WOBH
STAR WARS WAR BOUNTY HUNTERS #3 (OF 5) JTC ACTION FIGURE VAR
WAY OF X #5
Contact Us
The Infamous Podcast can be found wherever podcasts are found on the Interwebs, feel free to subscribe and follow along on social media. And don't be shy about helping out the show with a 5-star review on Apple Podcasts to help us move up in the ratings.
@infamouspodcast
facebook/infamouspodcast
instagram/infamouspodcast
stitcher
Apple Podcasts
Spotify
Google Play
iHeart Radio
contact@infamouspodcast.com
Our theme music is 'Skate Beat' provided by Michael Henry, with additional music provided by Michael Henry. Find more at MeetMichaelHenry.com.
The Infamous Podcast is hosted by Brian Tudor and Darryl Jasper, is recorded in Cincinnati, Ohio. The show is produced and edited by Brian Tudor.



Subscribe today!