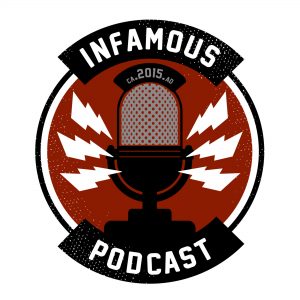 It's Christmas in February!
On this week's show Johnny and Brian talk about (surprise, surprise!?!) The Walking Dead's Midseason premiere, the Conclusion to the Flash on Earth-2 story arch, and then they dig deep into Toy Fair 2016 and talk about some of their favorite toy lines and releases from the 2016 show.
The Walking Dead Returns
The Walking Dead's Season 6 Midseason premiere 'No Way Out' may very well have been the best episode of the series today. One of the main reasons for this bold statement… they took the major beats from the comic and then put a unique twist on the events as they unfolded, keeping long time readers engaged and still surprised.
The Flash – 'Escape From Earth-2′
This week we got the conclusion to the latest Flash 2 part story, and while some questions were answers, we are left with a ton more. There was some cryptic movement in the Jay Garrick storyline, we saw Caitlin Snow invent Velocity-9, and Barry-2 giving Barry-Prime a pep talk was in a word, inspiring.
Toy Fair 2016
The annual mecca for all toy fans, collectors and retailers we this past weekend and of course Johnny and Brian have to talk about some of their favorite reveals. They will discuss the winners of Toy Fair, and call out the lines they found to be the most exciting.
Winner's (Johnny's List):
Lego
Spider-Man: Web Warriors – Ultimate Bridge Battle 76057
Spider-Man: Web Warriors – Ghost Rider Team-Up 76058
Star Wars: Microfighter – The Ghost
Star Wars: Battle Pack – Rebel Alliance 75133
Star Wars: Advent Calendar 75146
DC: Batman – Killer Croc Sewer Smash
Captain America: Civil War set
DC Collectibles
Batman Beyond set – Batman (Terry), Ace, Bruce Wayne
Batman: The Animated Series – Harvey Bullock, Clayface, Ra's Al Ghul, The Batwing
Marvel Legends (Hasbro)
Six inch – Black Panther, Nick Fury (classic), Ice Man, Cable and of course Deadpool. Mephisto and Iron Fist were also on display, these may be part of a Dr. Strange assortment.
Three & three quarter – Captain Marvel 2-pack (includes Mar-Vell and Carol Danvers), other two packs include Lady Thor and Sam Wilson Captain America.
12 inch – Spider-Man, Captain America, Iron Man
Star Wars (Hasbro)
Black Series 6" – Darth Revan, AT-AT Driver, Snowtrooper, Ahsoka Tano, Kanan, Sabine Wren
Rebel 3.75" – Kanan in Stormtrooper armor, Seventh Sister, Darth Maul, Princess Leia
Force Awaken 3.75" – Maz Kanata coming in four pack with Finn, Rey, & BB-8 (Takodanamultipack)
Funko
Pops! – Pac-Man series, Mulan and Mushu with Crickey
Mystery Minis – Captain America: Civil War, Suicide Squad, Game of Thrones Series 3, Walking Dead series 4, Alice Through the Looking Glass
Teenage Mutant Ninja Turtle (Playmates)
Karai in human form is coming, Armaggon(Dimension X) prototype shown, Muck Man is confirmed for the fourth quarter.
Mattel
Matty Collector – newer figures for the He-Man, and the new Thundercats club with exclusive Mumm-Ra for subscribers
DC Multiverse – Newer Doomsday, Supergirl(Melissa Benoist) from TV series
Winner's (Brian's List):
DC Collectibles Harley Quinn Action Figure Line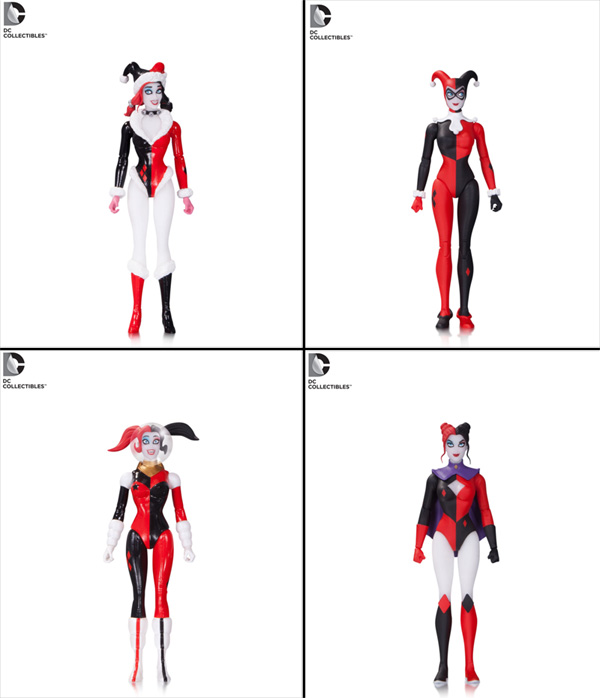 Figures designed by Amanda Connor and are scheduled to hit this October. Included are:
Retro Rocket Harley Quinn
Super Hero Harley Quinn
Classic Harley Quinn
Holiday Harley Quinn
X-Men Marvel Legends Series Deadpool
Hello, it's me. That's right, Marvel Legends fans! Wade Wilson here – your favorite Special Forces operative turned mercenary turned anti-hero. Hasbro Pulse is exclusively revealing my new and awesome figure from the upcoming 2016 X-Men Marvel Legends Series this fall – take a look! Why yes, those are new gauntlets and boots… thanks for noticing!
Lego
Lego Star Wars
Micro Fights – First Order Snowspeeder
Micro Fights – Wookie Gunship
Micro Fights – TIE Advance Prototype
Micro Fights – The Ghost
Micro Fights – AT-DP
Micro Fights – Resistance X-Wing
Resistance Trooper Transporter
Droid Escape Pod
Hoth Attack
Carbon Freezing Chamber
Resistance X-Wing
Encounter on Jakku
Vader's TIE Advance vs A-Wing
Star Wars Advent Calendar
Captain Rex's AT-TE
Lego Marvel Superheroes
Spider-Man: Web of Warriors – Bridge Battle
Spider-Man – Doc Ock's Tentacle Trap
Spider-Man -Ghost Rider Team Up
Avengers – Avenjet Space Mission
Civil War – Crossbones' Hazard Heist
Civil War – Black Panther Pursuit
The Captain America Civil War Role Play
Legends Role Play Captain America Shield
Iconic in design and durability, Captain America's shield is the ultimate combination of offense and defense. Whether ricocheting into combat or fending off enemy attacks, Captain America's signature shield is essential to victory. Highly detailed and 1:1 full-scale premium role-play items come to the Marvel Legends line!
Marvel Legends Role Play Iron Man Helmet
Whether Iron Man is protecting civilians or blasting across the world to fight for justice, he relies on fully loaded armor designed for heavy combat and advanced aerial attacks. Highly detailed and 1:1 full-scale premium role-play items come to the Marvel Legends line! In addition to 2 glowing L.E.D. eyes, the Iron Man Helmet has a magnetized faceplate that can be completely detached from the helmet and then connected to the top.
Star Wars Black Series Sabine Action Figure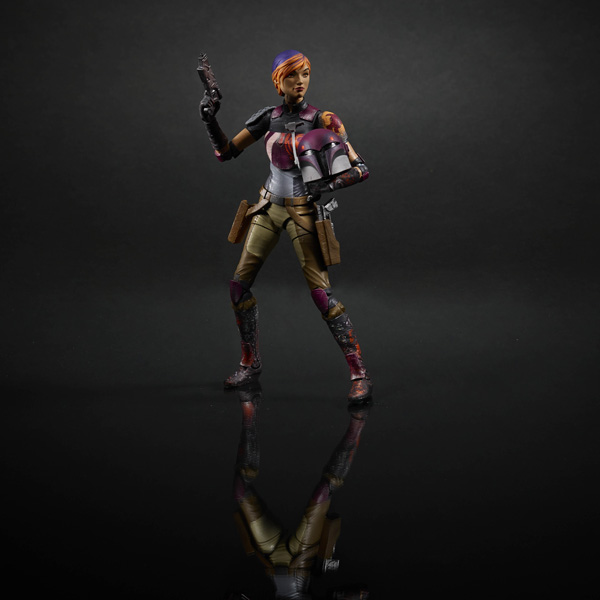 References For This Week's Episode
Comics This Week
Johnny
AMERICAN MONSTER #2
ASTRO CITY #32
BIG TROUBLE IN LITTLE CHINA #21
BILL & TED GO TO HELL #1
BITCH PLANET #7
CITIZEN JACK #4
CLEAN ROOM #5
FROM UNDER MOUNTAINS #5
HUCK #4
IMPERIUM #13
LUCIFER #3
RED THORN #4
SNOWFALL #1
STAR WARS #16
STEAM MAN #5
WEB WARRIORS #4
WRATH OF THE ETERNAL WARRIOR #4
Brian
AMAZING SPIDER-MAN #8
ARCHIE #6
BATMAN AND ROBIN ETERNAL #20
BILL & TED GO TO HELL #1
EXTRAORDINARY X-MEN #7
HUCK #4
MIGHTY THOR #4
POWER MAN AND IRON FIST #1
SEX CRIMINALS #14
STAR WARS #16
STAR-LORD #4
TITANS HUNT #5
UNCANNY INHUMANS #5
Contact Us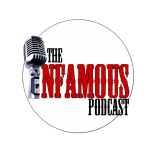 The Infamous Podcast can be found wherever podcasts are found on the Interwebs, feel free to subscribe and follow along on social media. And don't be shy about helping out the show with a 5 star review on iTunes to help us move up in the ratings.
@infamouspodcast
facebook/infamouspodcast
stitcher
iTunes
theinfamouspodcast@gmail.com
The music in this episodes is Pomade by Silent Partner. The Infamous Podcast is Johnny Pottorf and Brian Tudor, and is produced and edited by Brian Tudor.

Subscribe today!